NOTE:
I am somewhat famous in my circles for being long winded, so please forgive me. I tried to break down my review so you can jump to the parts you find more interesting. :lol
The Book Of Secrets – A Replica
So after months of writing that I was doing this in various threads, I finally post my review for perhaps one of the finest prop replicas I have purchased while being a member of this site: Sarednab and Taz Vader's rendition of the Book of Secrets from National Treasure – with a fine leather cover by MurdocXXL.
As a political buff myself and someone who loves presidential history, I knew immediately when seeing the movie that I wanted this piece in my collection. After missing the first BOS offering in the JY, I wasn't about to make the same mistake twice.
Before I get to the meat and potatoes of the thread, I wanted to start by highlighting that the men responsible for bringing this prop couldn't be any more genuine and passionate about bringing fans high quality workmanship. I had numerous behind the scenes communications with Sarednab and Taz, and they always addressed my questions and comments with grace and professionalism.
Some of you remember I reviewed Sarednab's Grail Diary and was equally amazed and satisfied:
http://www.therpf.com/f9/sarednabs-story-grail-diary-80719/
So as I usually do, here is the breakdown of the piece and my impressions. I can say upfront, you won't read any complaints from me. This is as good as it gets.
Packaging:
Receiving any package from Sarednab instantly fills me with excitement. Afterall, my favorite pieces in my collection were mailed to me in packages adorned with his Italian address. This was no exception: hefty, and well packed, his care placed in preparing the book for its voyage to me was largely appreciated. It arrived without a dent, ding, or issue.
Opening the package, you are instantly surprised. Not ONLY does the BOS appear stuffed to the gills with amazing inserts, but no less than three hefty envelopes carry even more paper accessories for the book.
Overall appearance:
The first TOP SECRET envelope is stuffed with photos and documents relating to the Kennedy assassination. It took me at least a half hour to go through and admire these photos alone.
They captured the most important elements of the assassination records and each photo is printed on high quality paper and aged with tremendous care.
The second TOP SECRET envelope was my personal favorite: the "Aliens" envelope. In this collection, we find photos and documents from the Roswell incident with some amazing detail. One little gem included is a small foil bag with is purported to be a small piece of the Roswell space craft. An excellent touch!
The last additional envelop was a somewhat miscellaneous pile of goodies with an emphasis on the last two or three decades of presidential history. Included is a chart and writeup on Stanley Meyer's water fuel cell.
My first impression of the book was also one of sheer joy. As I said, the thing is stuffed. It's heavy too!!
The cover is nicely aged, as were the pins and lace tie. The book looks great upon first glance, which def. made me excited to crack it open.
Aging:
I felt with this prop, aging deserved its own category. The pages are perfect. That is right, perfect. The stock just SCREAMS real. It has slight grooves in it that just make it seem like the real thing. The color is dead on. Even the font is aged. Some parts appear faded, and others dark.
No insert is left behind, and every single part of the book is treated with Sarednab's signature aging process.
Fonts:
I THOUGHT I was impressed by Pasquale's font work with the Grail diary. You often hear members' apprehension about printed fonts. They often chime in "it just won't look the same." I know – because I was one of them. But seeing is believing. I don't know how, but Sarednab completely outdid himself. These fonts are real. I don't care that he says they are printed, I don't believe him.
I have some experience with writing with fountain pens. I was gifted one by my father a long time ago. I remember that distinct dark grey color the writing had, and where it would appear lighter in some parts than others. Typically, the first strokes being the darkest. I am shocked to report that these fonts share they VERY SAME characteristics. It is literally unbelievable.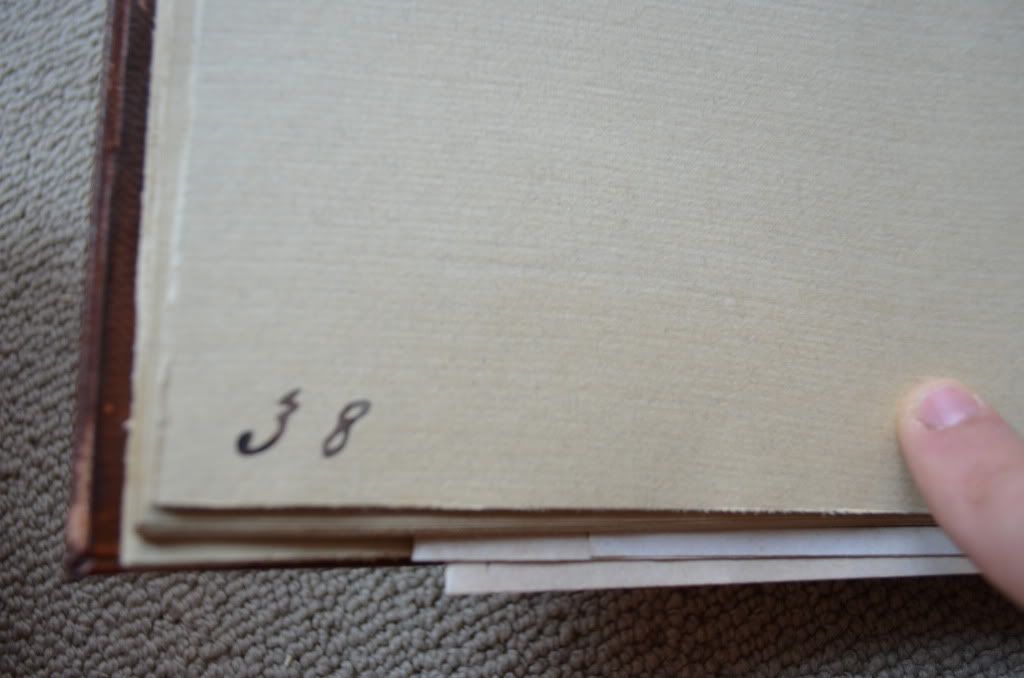 Content:
I originally planned on discussing a few entries, but I think it is best to enjoy pictures of the book lest the some of the better surprises be ruined. I can say that Taz's work is remarkable. The entries appear in the proper tone and the proper English for the time. The stories are compelling and entertaining. You can quite literally pick up the book and spend hours reading through it. Many stories have supernatural themes and will be refreshing and fun for fans of topics relating to American history AND the paranormal - like myself.
Taz in incredibly intelligent, and it shows. He did his research on all the relevant topics and he nails the nuances of the various periods of time. I would have been very easy to write stories based on various historical stereotypes; but you won't see those here. You will find honest accounts based on the history of the day.
Inserts:
I touched upon these earlier, but the inserts inside, and outside the book are fantastic. In addition to some invented ones, you will also find all the inserts we see on screen including the Kennedy photo, the photo of the Resolute Olmec Plank in the Coolidge entry, the Lizzy photo, etc. Sarednab also matched many if not most of the inserts we see in the official photos of Ross MacDonald's production made books. The choice of inserts were great, and the appearance and quality of those inserts were great. What else can you want?
And now, here are some more pictures of this fantastic piece. Gentlemen, you have hit a grand slam out of the park.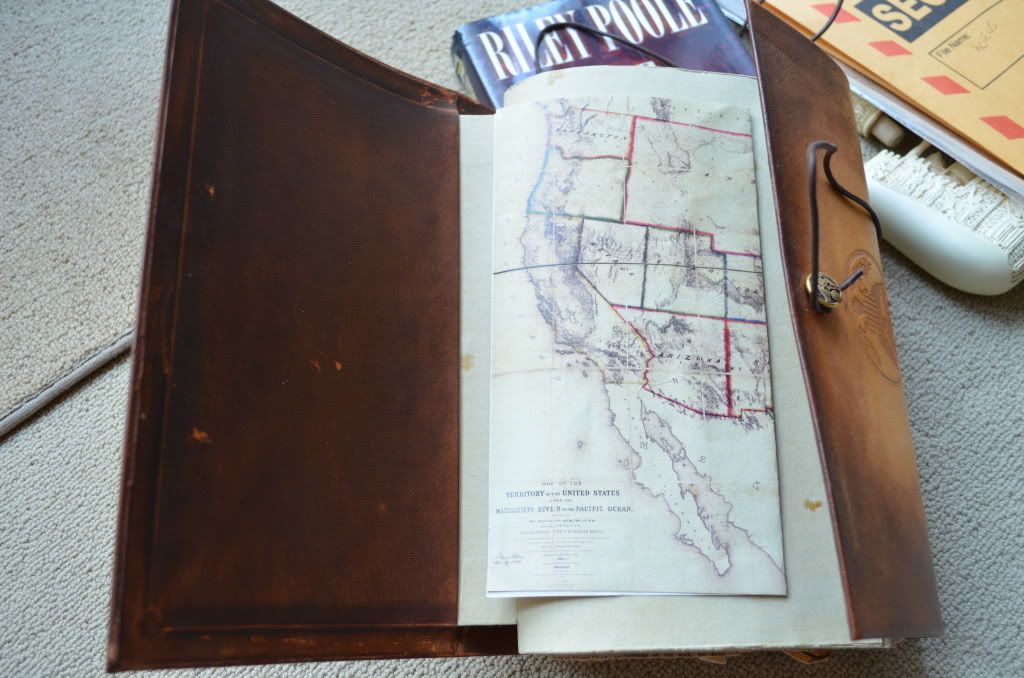 Last edited: