In 2013 (& 2014) I finished my assault phasers. I carved & sanded it from wood & epoxy putty, then dropped it in rubber & cast it in resin. Made about 7 & sold 4 to cover my material costs. The metal bits were just resin painted & glossed to look like metal.
Today I received real metal parts (thanks Nicksdad) and began an upgrade. I thought it was gonna be pretty simple, but you all know
that
story. Always more to do than ya think...
First thing I did was sand down the metal emitter so that all the rings would be in line with the curve & not have independent edge heights.
Then I popped off the original resin emitter, drilled a hole, made room under the 'hood', cut off the side turn, and hacked into the rear heat sink fins, then sanded, and now I'm out of gas. No way to do this all in one sitting. Oh well.
9 years ago I made this, and just now finishing it the right way.....
More next week.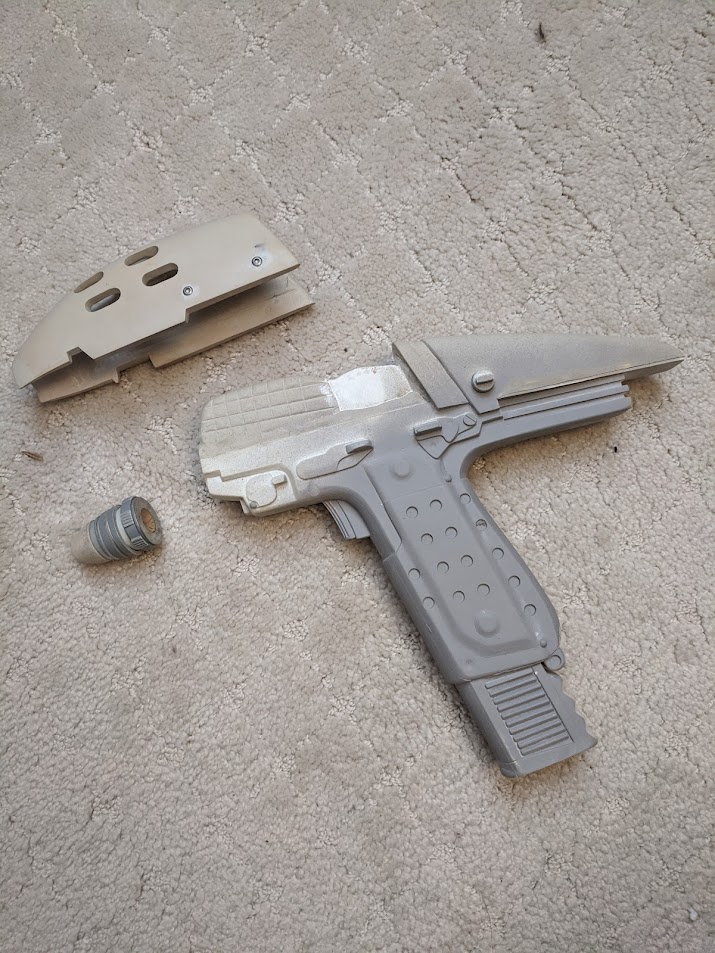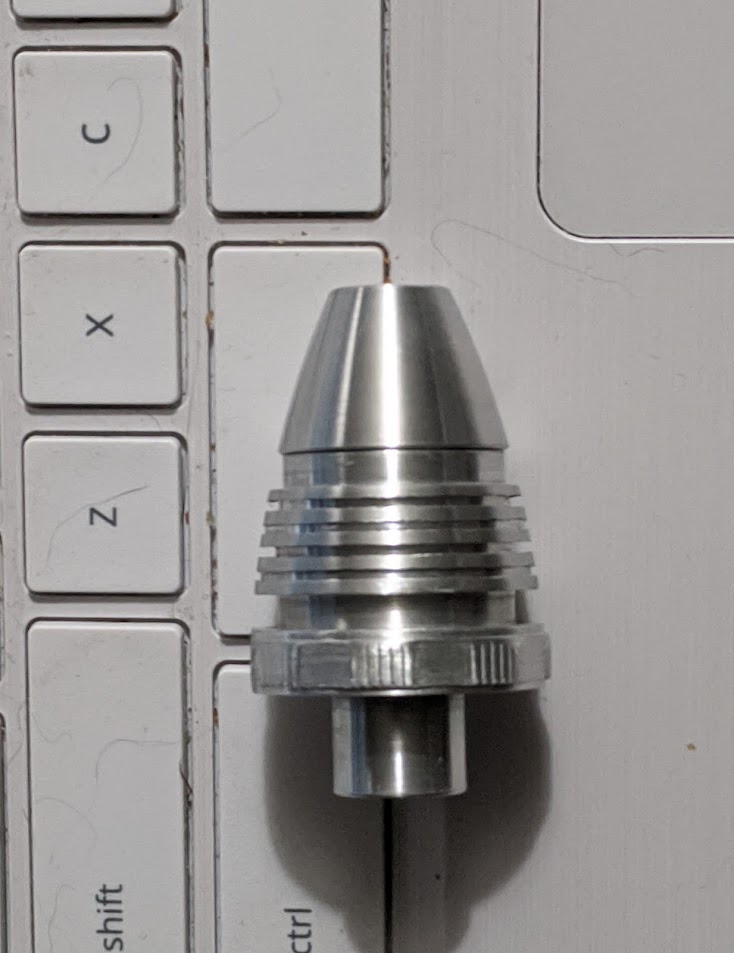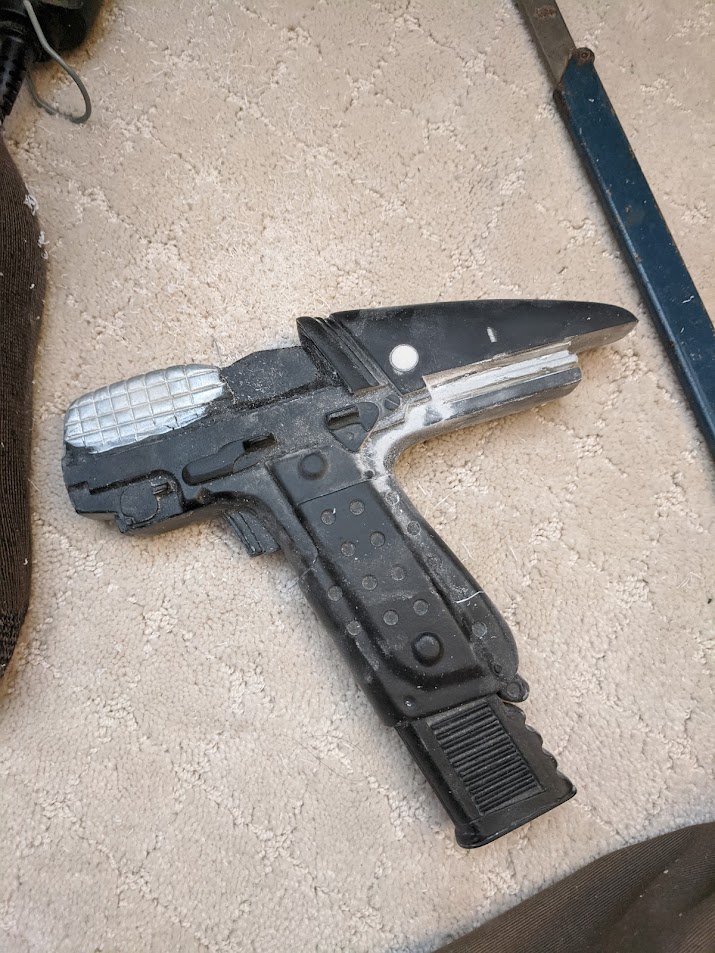 Last edited: