Repainting this for a client.
It was originally a dark gold color, which I stripped off with lacquer thinner, then gave it a gentle sanding with high-grit sandpaper. The bare vinyl was a pale yellow color.
I'm also repainting the radar antenna that goes on the head. It's made of ABS. There is a hose that attaches from the mouth to the belly, which I had to pry off, and set aside. It won't be repainted, but merely glued back on after the rest of the figure is done.
After preparing the bare vinyl, I applied Dupli-Color Vinyl & Fabric Specialty Coating, which is the black color seen here.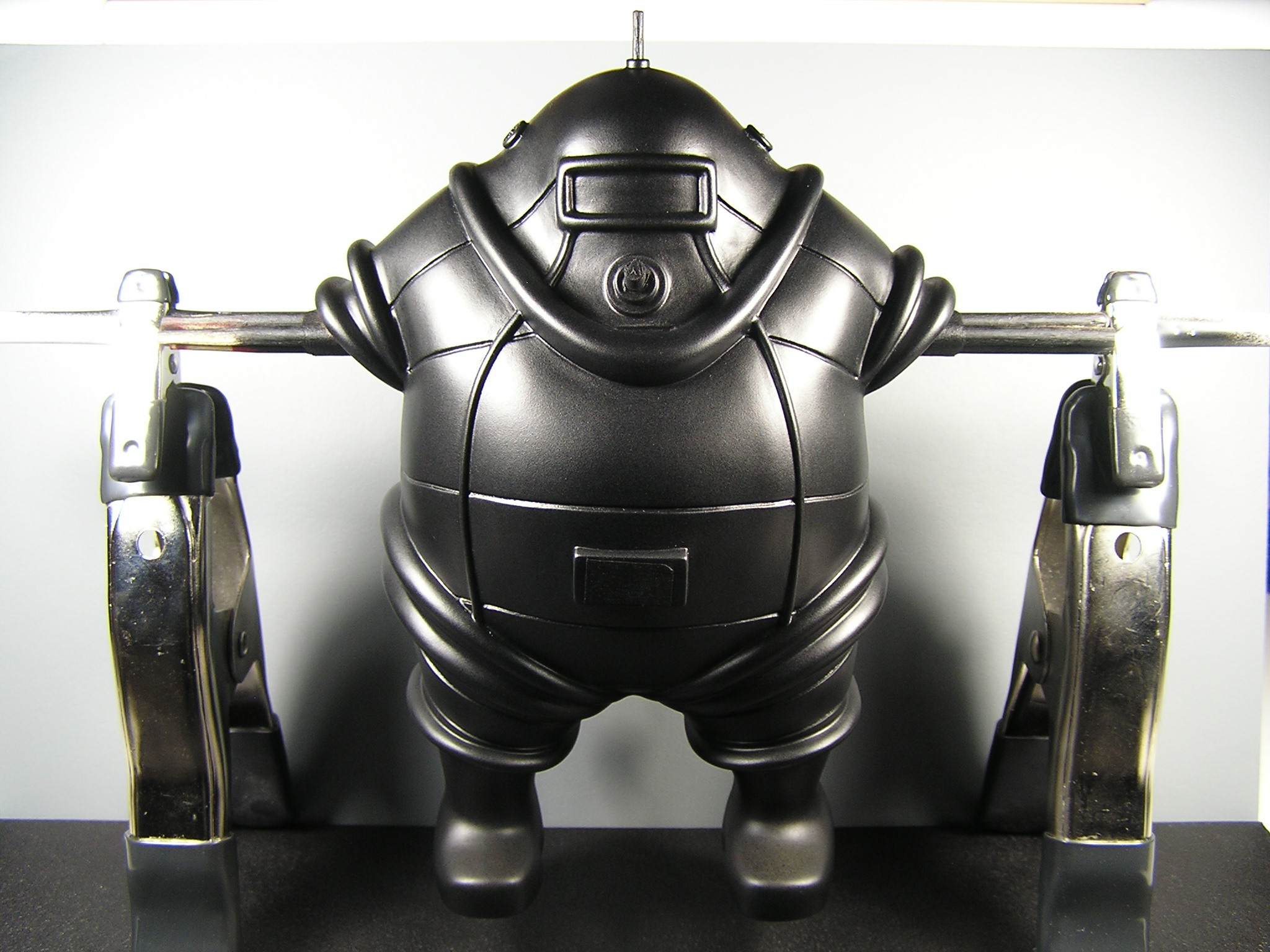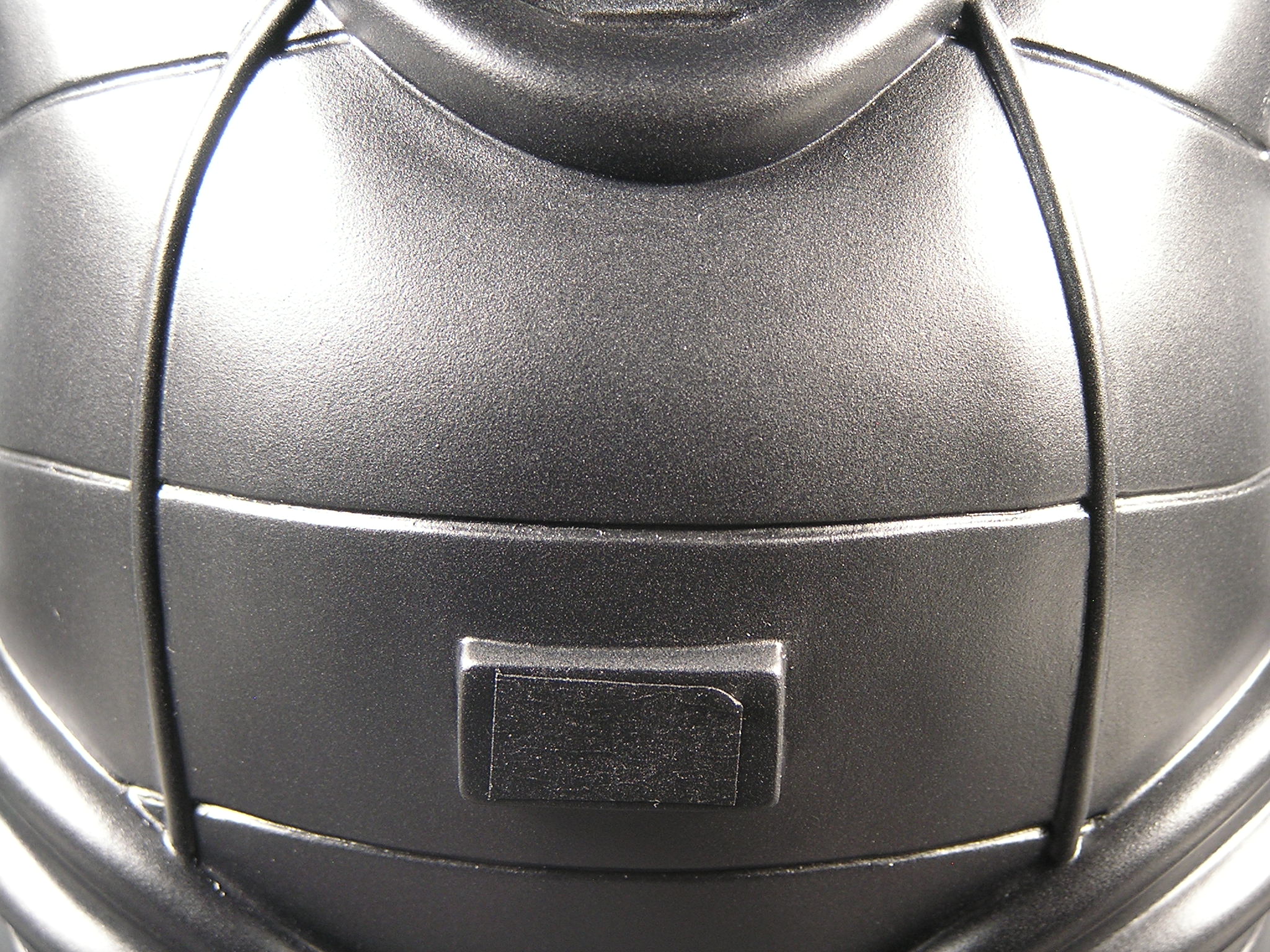 I did some tests on a different vinyl figure, and the results were excellent. The specialty paint accepts regular spray paint on top, preventing the usual aerosol-on-vinyl curing problem. The Invader figure will be repainted dull silver; Dupli-Color Engine Enamel Cast Coat Aluminum to be exact.