Here I will document my descent into madness as I build a 1/24th-scale replica of Launch Complex 14 and a Mercury-Atlas rocket.
Note: This is studio scale in the sense that it's being built expressly for a film. In this case, a short titled
T-minus
about a fictional member of the
Mercury Seven
. Full disclosure: I am also the writer and--eventually--the director, which means I don't have to pay myself for any of this work. Isn't that great?
So, the goal--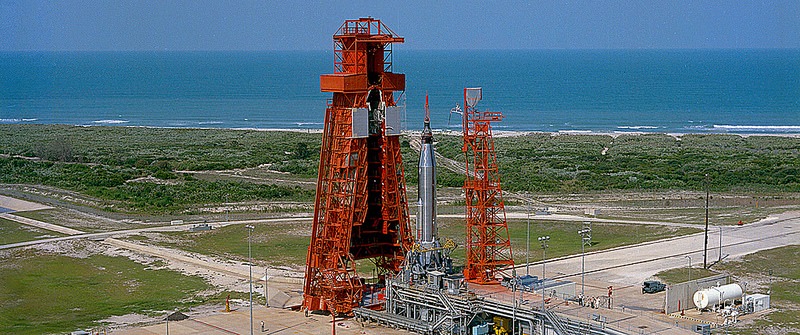 I started with a foamcore jig that would support the service tower as I built up.
The Plastruct ABS stock was organized with this ad hoc system made from manila folders and fruit boxes.
Jigs kept the components true and identical, while also greatly shortening the time it took to make them.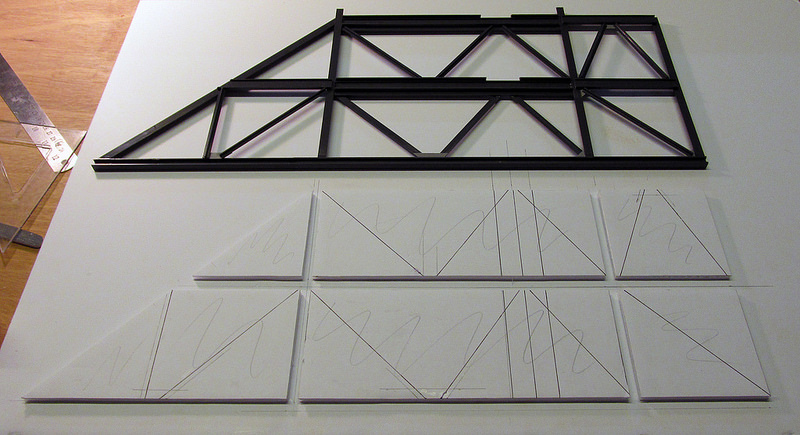 Continuing to get jiggy with it ...
I'm huge!
Always be Knollin', yo.
Twenty-three of the approximately 2,000 hand-cut pieces that have gone into the tower so far.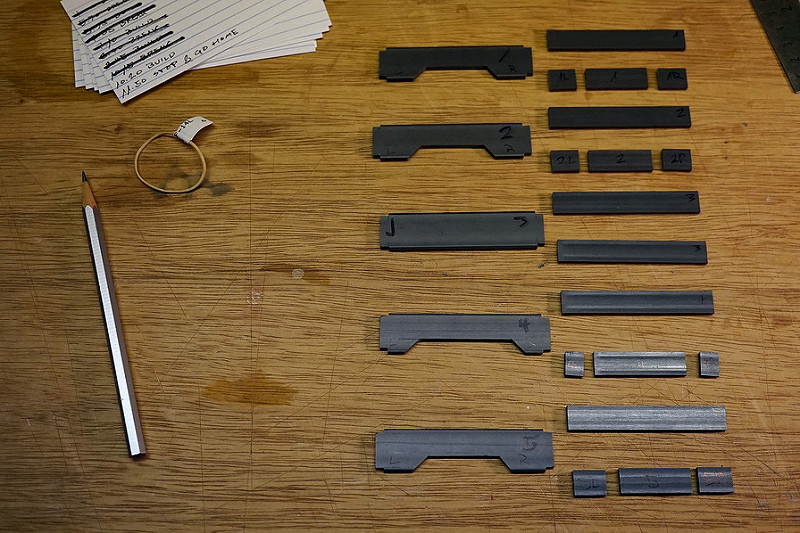 Excelsior!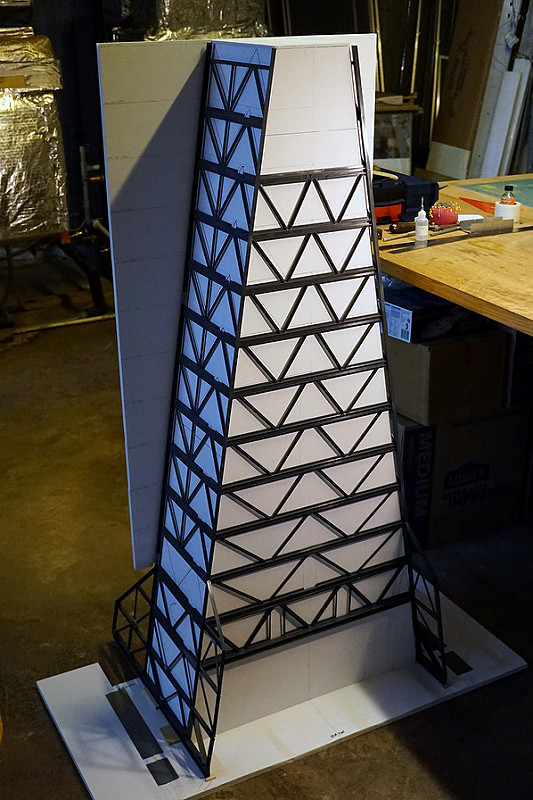 Sawing little bits off of other little bits is what I do most days--AND I LOVE IT.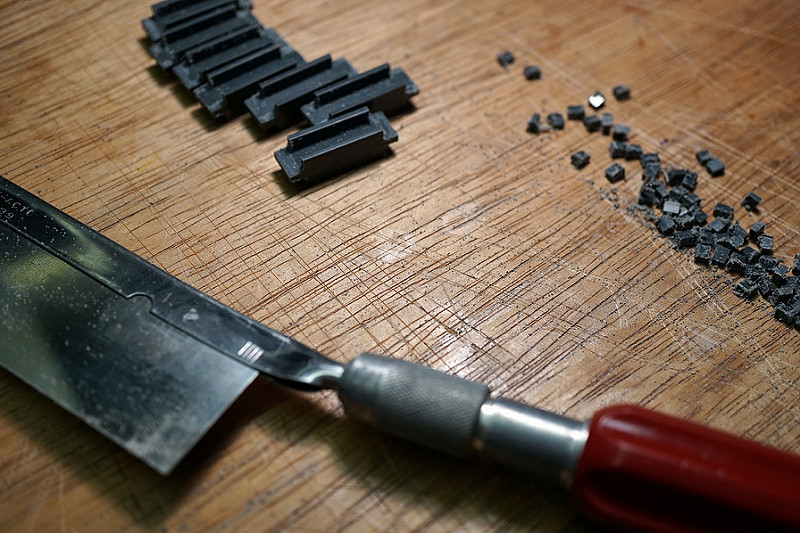 I've cleared out Plastruct's warehouse a couple times now.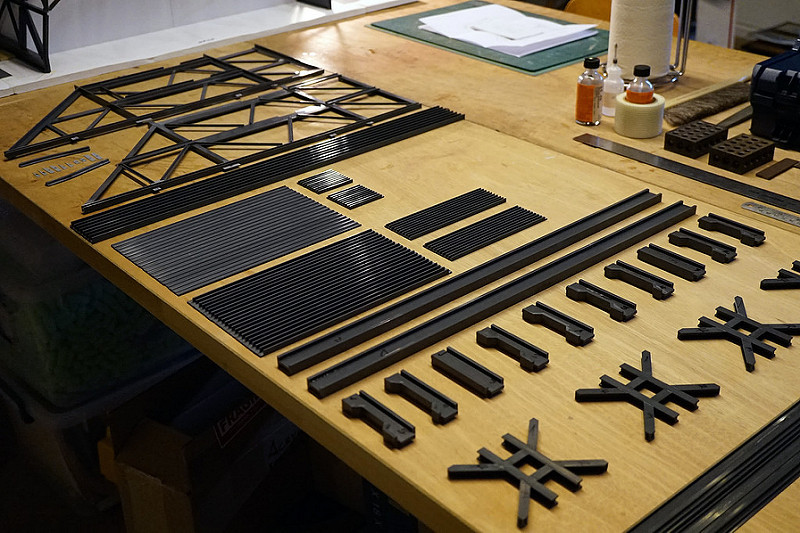 Not a Dalek.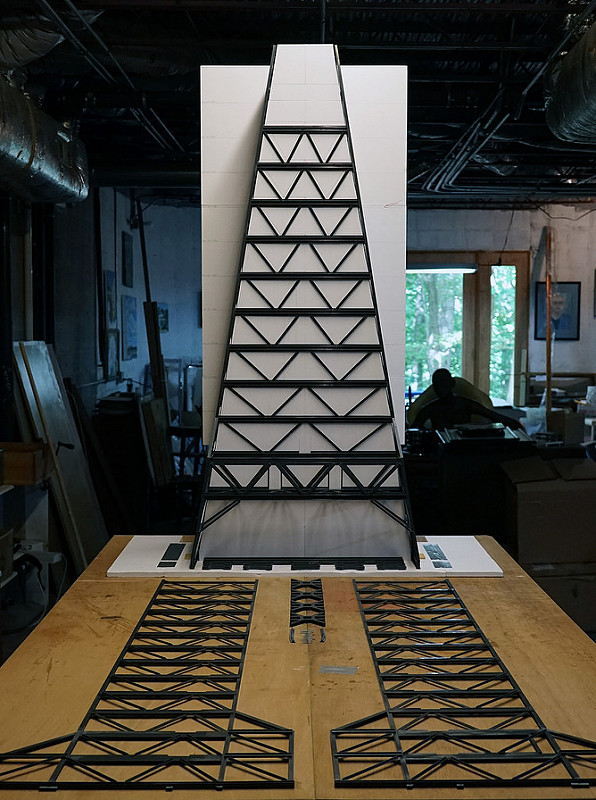 These were perversely satisfying to make, but please don't ask me to do it again.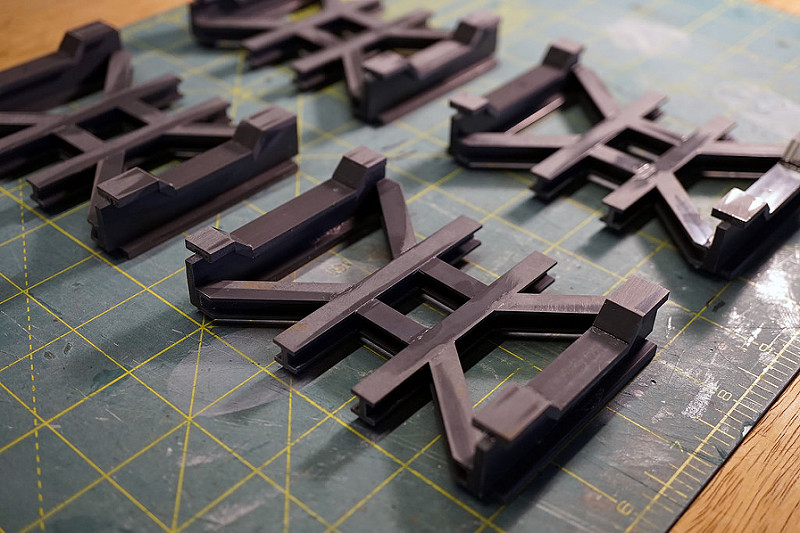 Dave Queener of
Cumberland Model Engineering
is responsible for these beautifully machined "trucks" on which the service tower will roll.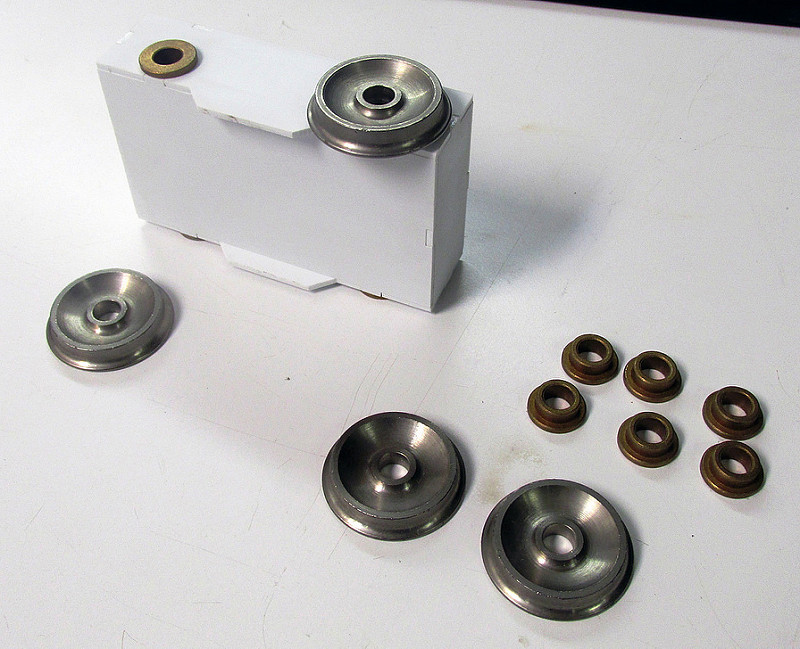 Building seven compound-angle miter boxes reminded me how much I enjoy life's simple pleasures, such as not building seven compound-angle miter boxes.
The teeniest of them all. Her name is Gwendolyn and she loves me.
The miter boxes were used to make these parts, which bridge two "layers" of the tower.
In place.
Currently fifty-six inches tall, but she's about to have a growth spurt.