Hi Everybody!
I want to own a Mercury Helmet since I was a child...
And now it's time to make one!
I'm in the sculpting, molding and casting business for 35 years now,
and I never thought that making an accurate replica, with correct measurements(maybe fully functional...)
Will be so hard...
Mr. Ryan Nagata was a great inspiration at the beginning of this task, because his work is outstanding!!
Also I have to thank Imgill for his help!
The major problem was to get the correct sizes for the helmet itself, and all the parts.
Now after 2 years of drawing, testing and sometimes failing I'm ready to start,because
Good is not good enough for me.
First I've tried to sculpt the shell manually with a sweeping pattern, but it's originally made from two spheres,
Slightly oval, and that's impossible with one pattern, also to achieve a perfect smooth finish.
I wonder how the guys at B. F. Goodrich made it back in the good old days, I don't know..
I've bought a 3d printer. Learned to use tinkercad and fusion 360,and constructed the shell, and the O2 valve
And printed it the last 4 days...
The next parts will follow soon!
I sculpted the rubber seal for the visor already on the shell, because it's easy er to cast it with the correct shape.
It will be replaced with a real rubber one later...also the widows peak will be removed completely, and the neck ring is
Not finished yet, it's only a printing test.
I also made a tiny little test helmet to get used to the printer.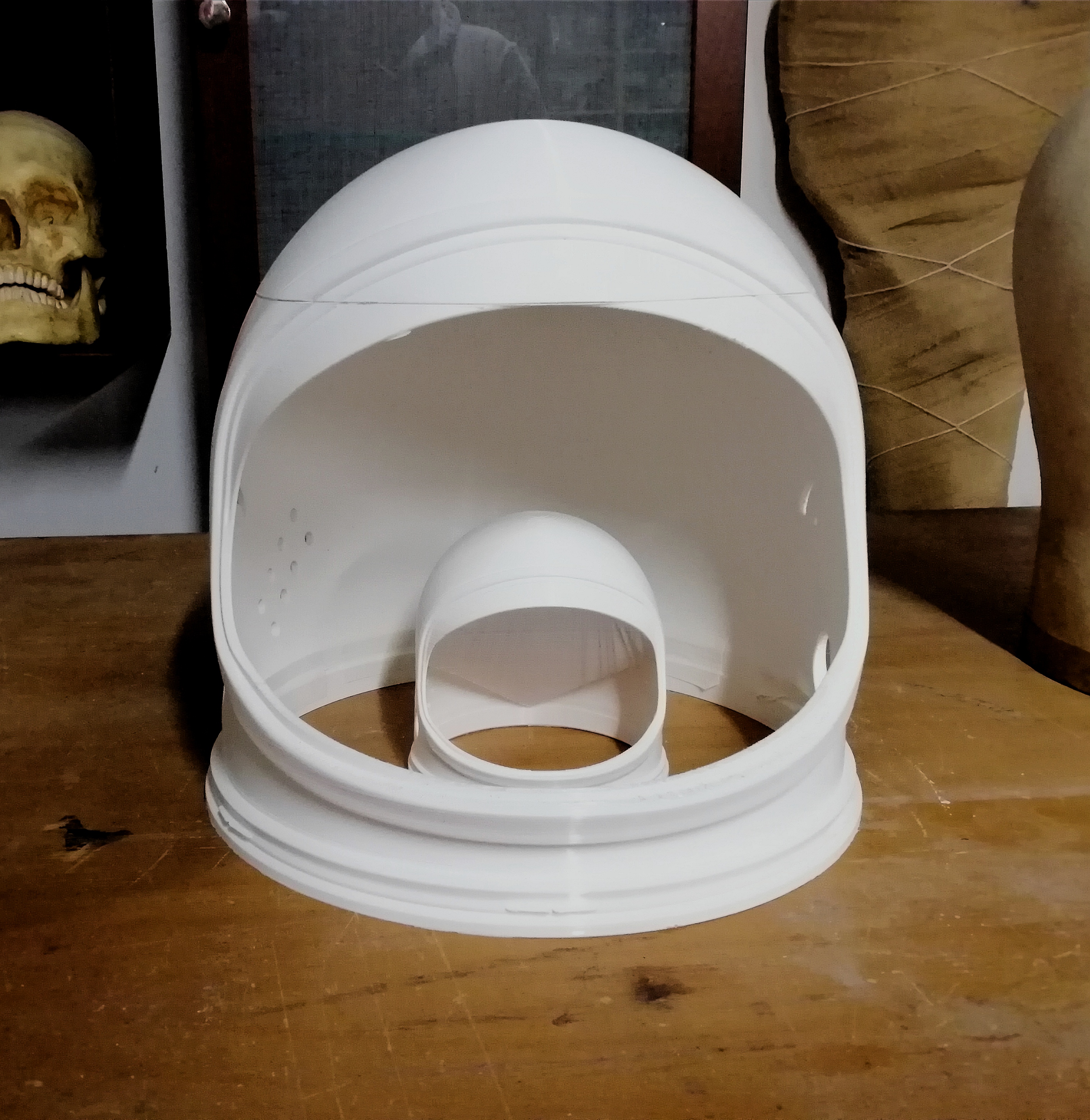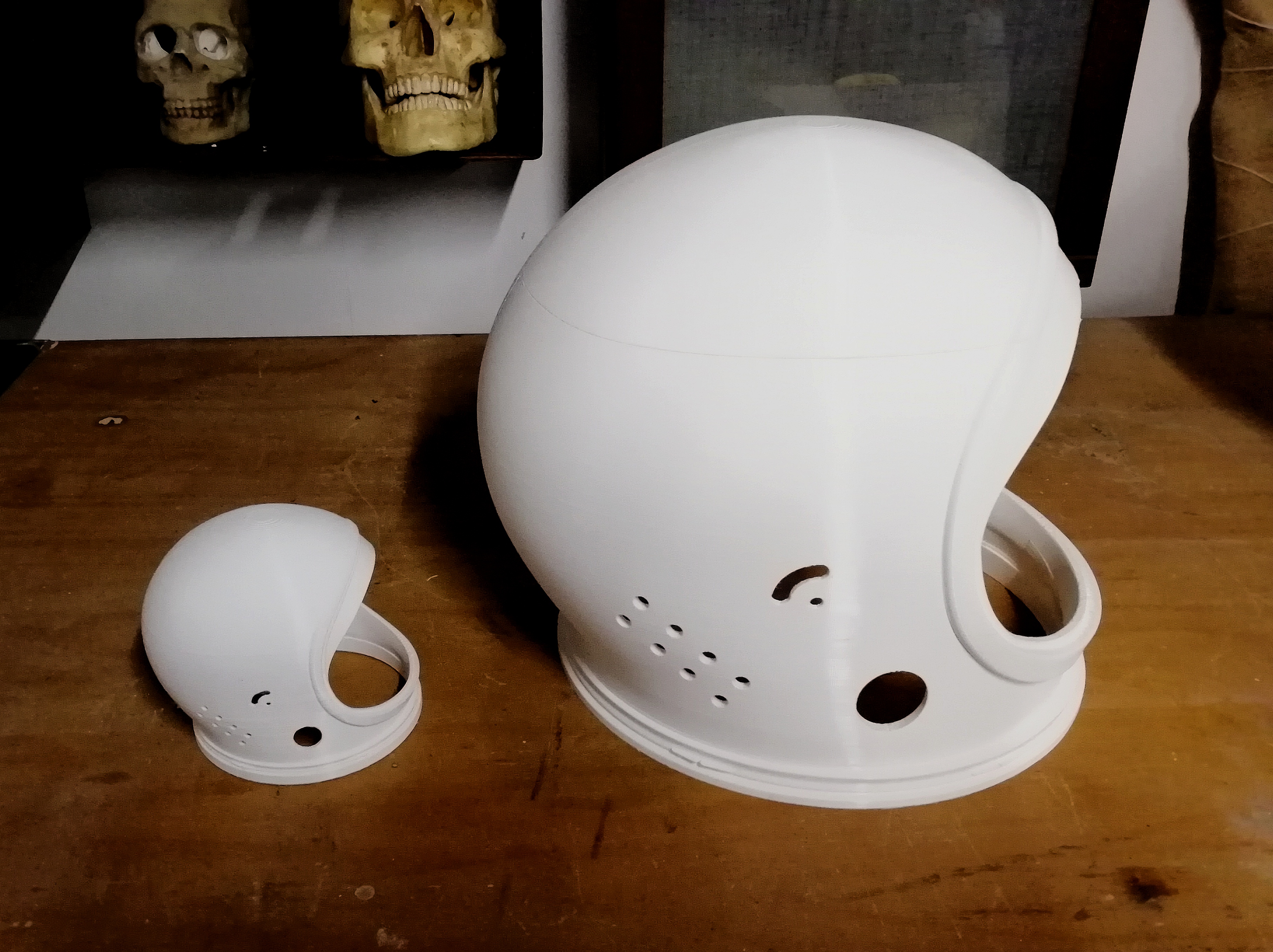 Last edited: