This a saber thrown together with leftover parts from other projects. The machined emitter is an inaccurate ANH model the came with part of the grenade neck attached. The pommel is an old SD Studios version. How did anyone think that was accurate?
The neck/wind vane is PVC pipe. The interior is enlarged to conceal the part attached to the emitter. The forward grip is from some random lightsaber toy that looked nothing like any onscreen saber, apart from the ringed section. The rings are covered with HVAC tape. The clamp is hand made from aluminum flashing and the rear grip is plastic pipe. I couldn't decide between chrome to match the pommel or aluminum to match the clamp and emitter, so I just left it black.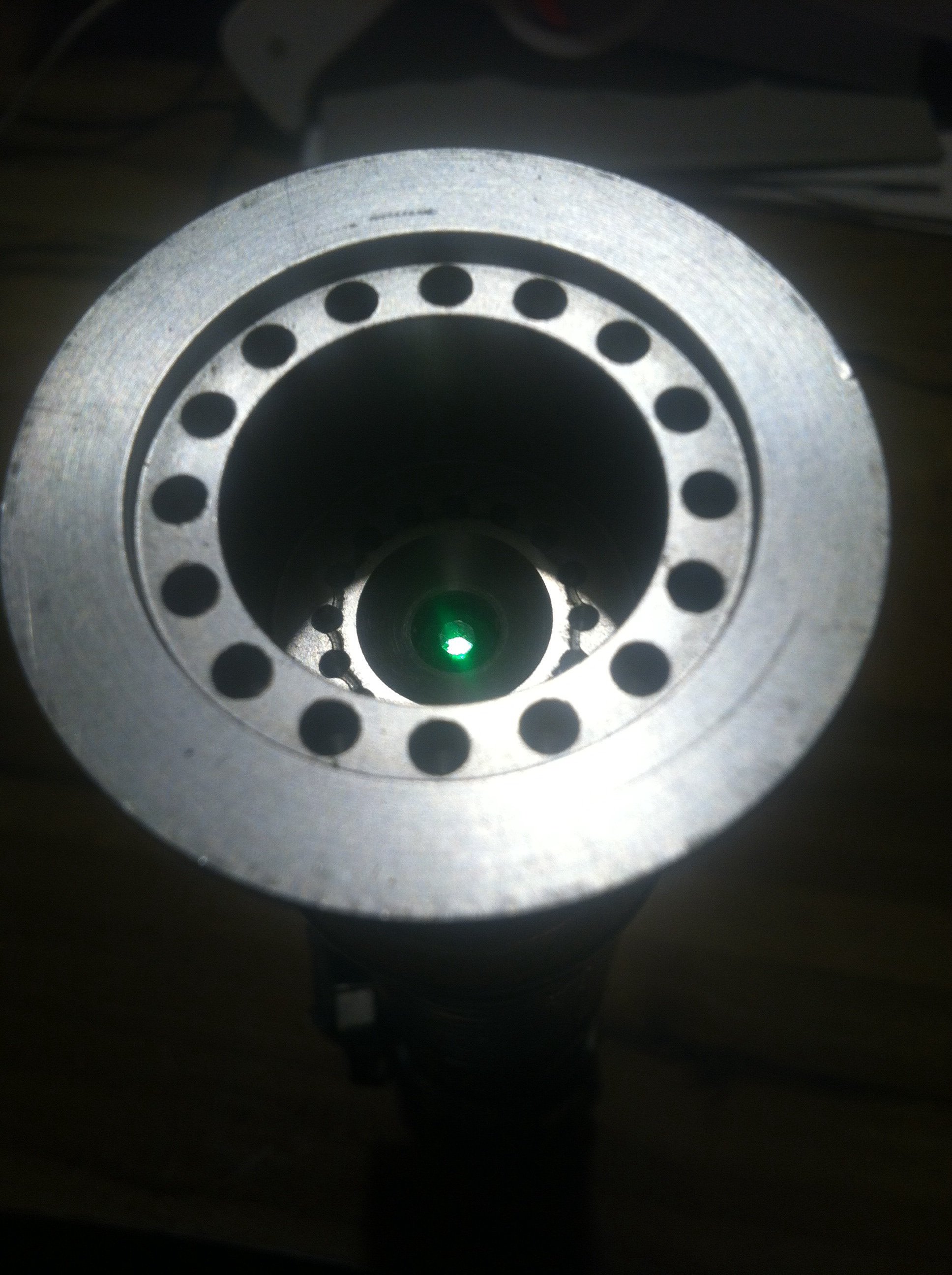 The interior of the emitter featuring a green acrylic jewel.