Master Member
RPF PREMIUM MEMBER
Just got this, made by the same individual who made my Viper helmet. Working lights and sound. Even though the lights aren't screen accurate, they're cool as hell
Very nice indeed. It's noticeably larger than my 20 year old resin copy of a 1:1 scale pistol, but that's to be expected given the awesome electronics enclosed inside.
It still fits well enough in my holster rig nicely. And it's incredibly light, much less than the resin model but not quite as light as my 3D printed pistol.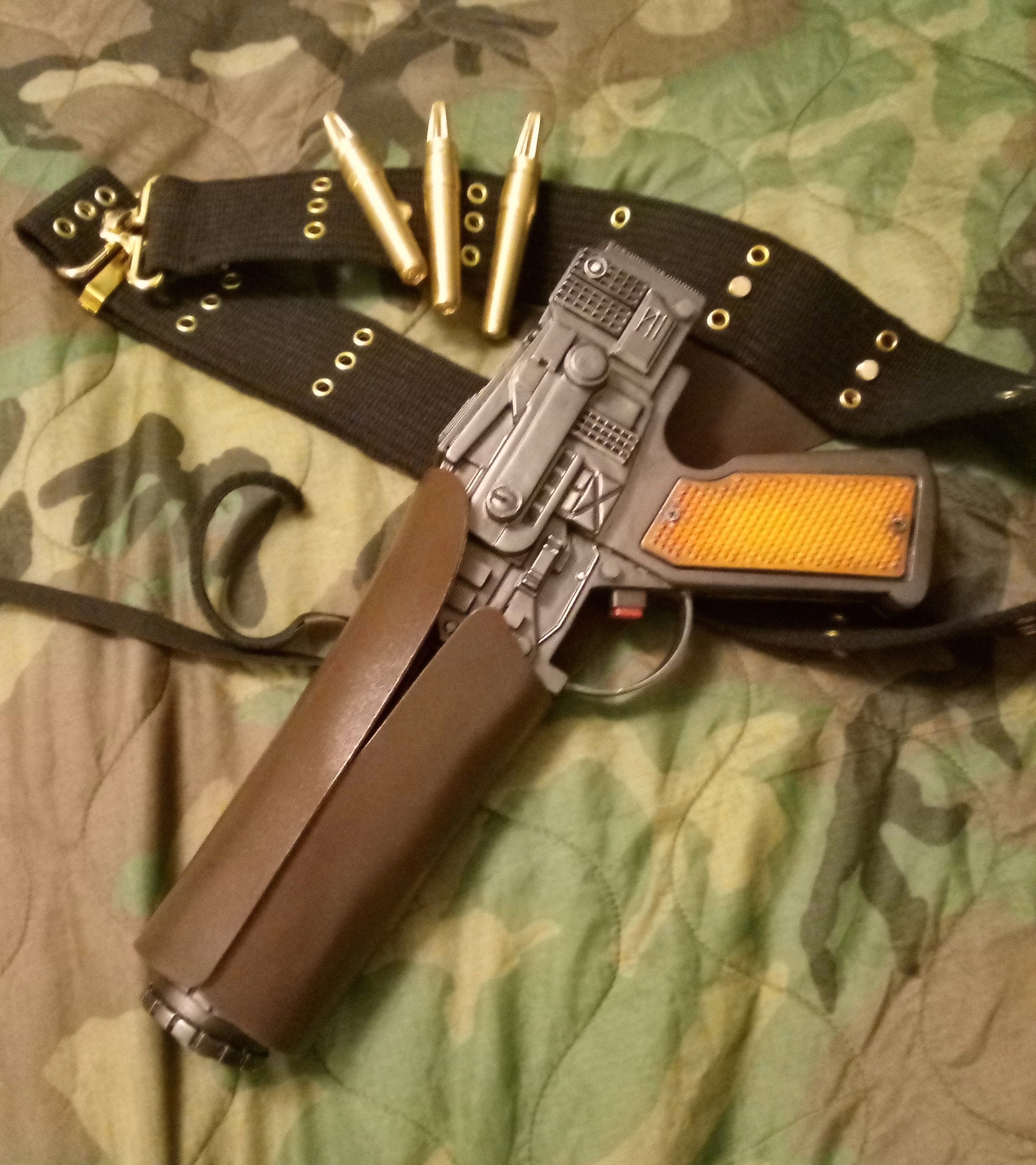 The only thing I may modify or improve upon is maybe swapping out the battery cover/grip panel screws for hidden magnets. There seems to be ample space in the grip frame/battery housing to do this.
I didn't record any of the effects, but the YT link below shows it in action.