Alrighty!
I recently picked up this Linhof Flash strictly for my ESB Graflex build as the clip is the exact same as the Kobold clip and those seem to be in very short supply currently.
It looks like this version of clip was used across both the Linhof and Kobalds so it's nice to have the exact vintage piece for my ESB Graflex build.
I wasn't sure what to do with the rest of the flash and I wasn't aware about the Kobald's use as a droid caller but thanks to the forum, I found that out.
I realized that the Linhof had features that weren't entirely correct for the droid caller but because it's not an item I care about having be fully accurate and the parts of it I wasn't going to use (namely all of it but the clip) would be tossed into a bin, I figured I'd just mock one up for display and to have a little modifcation fun.
I just bought TattoineMachine's aluminum cap and saw that a seller on eBay was selling an adaptable clip and d-ring for Kobold's and leapt in.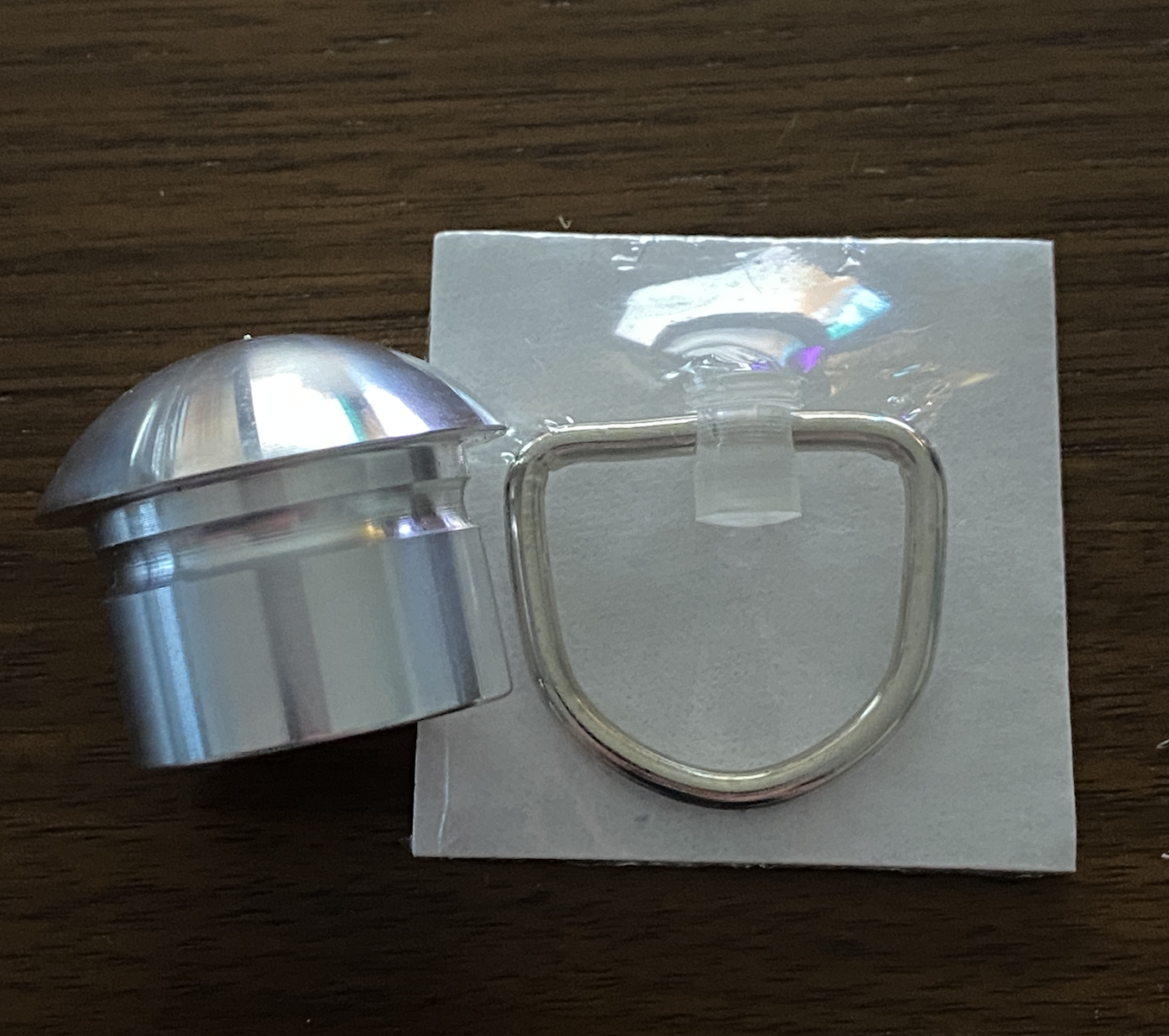 But of course the Linhof has the smooth and not stepped edge top so that'll be different. Though, thanks to the detective work on the forum and Al Roker, it looks like at one point, the smooth top version was made.
So, knowing this is all sorts of incorrect, I'm going to make an idealized (usewhateverIhaveandcallitidealized) version to display.
The dome cap fit's in perfectly which is nice.
But the clip from eBay doesn't fit where the test bulb goes so I think I'll take the bulb/brass piece:
And cut the brass top off and then epoxy the plastic/d-ring piece to it so I can screw it in properly.
Also, I want to remove the internals as a I worry about leakage or something from the interior so all of the guts will be cut out.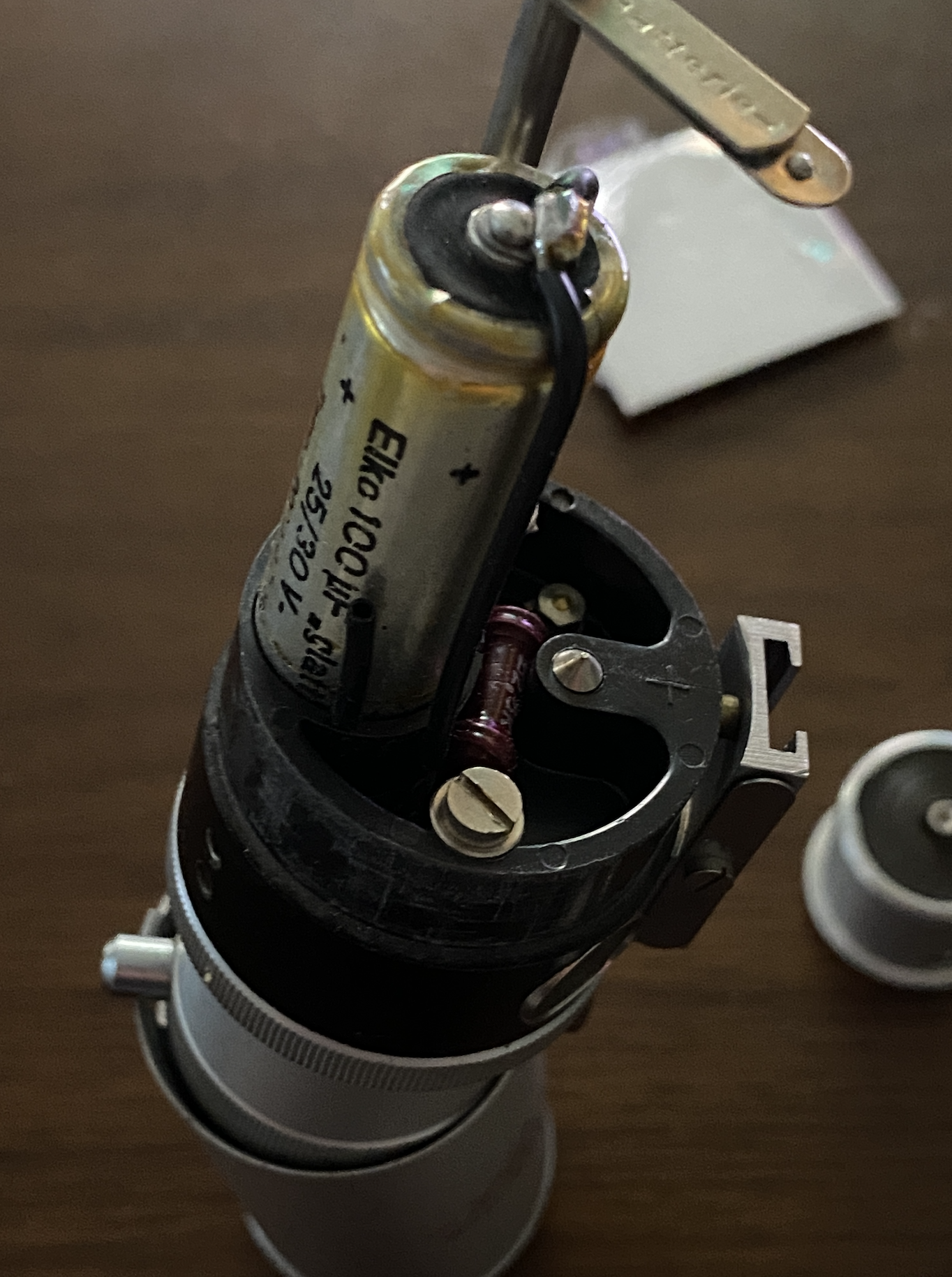 I'm also going to cut the bottom squared flash mount off.
Then, I'll do some filling of the Linhof logo and sand it down and then use some wrinkle spray paint to get the effect desired for the handle of it.
Basically this will be a sort of Han/Luke Hybrid.
Seems like an easy beginner project so I'll update as I go.