Master Member
RPF PREMIUM MEMBER
I'm a big fan of the Dr. Grordbort's Infallible Aether Oscillator rayguns designed by Greg Broadmore and released by Weta Workshops. They are a wonderful blend of mechanical obsurdity and sillynesss. My favorite was the F.M.O.M. Industries Wave Disrupter Gun. Unfortunately I was unable to obtain one of these fine weapons when they were available so I have resorted to the next best thing. Using my matter replication device (3D printer) to create one of my own!
The first step was to create the raygun as a 3 dimensional model using Rhino modeling software. Here are a couple of views of the work in progress:
Next step was to break the model down into printable parts. a few of the parts, like the fin, will be laser cut and some of the finer details made in metal.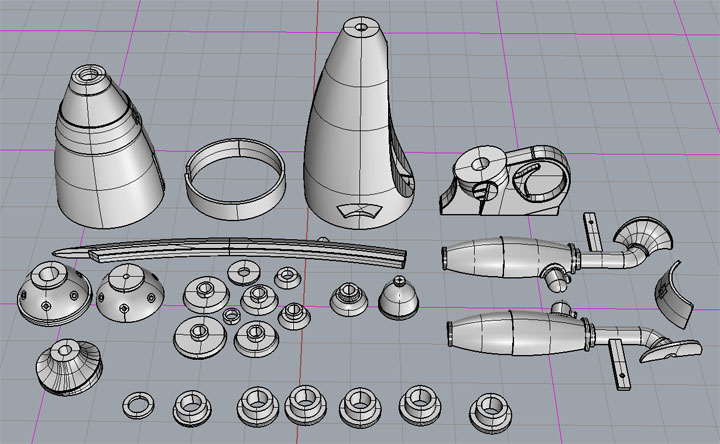 Not it's off the the laboratory to start printing!
Last edited: