I have now completed my gauntlets & thought I'd share the process with you.
I know there are already a few gauntlet tutorials on here, but I suppose one more can't hurt!
Here we go........
Materials list:
Pringles cans (rescued from the bin!)
Foamies (£1 for 25 sheets at Poundland.....BARGAIN!)
Contact adhesive (£4)
Bath overflow pipe (I'm a plumber)
Left over bits of roll mat from my armour
Thick card
Balsa (had some lying around)
Hammerite
Silver spray paint (£1........Poundland again)
Duct tape(£1.........Poundland YET again)
Vinmanmacs' templates..........A MUST HAVE ITEM!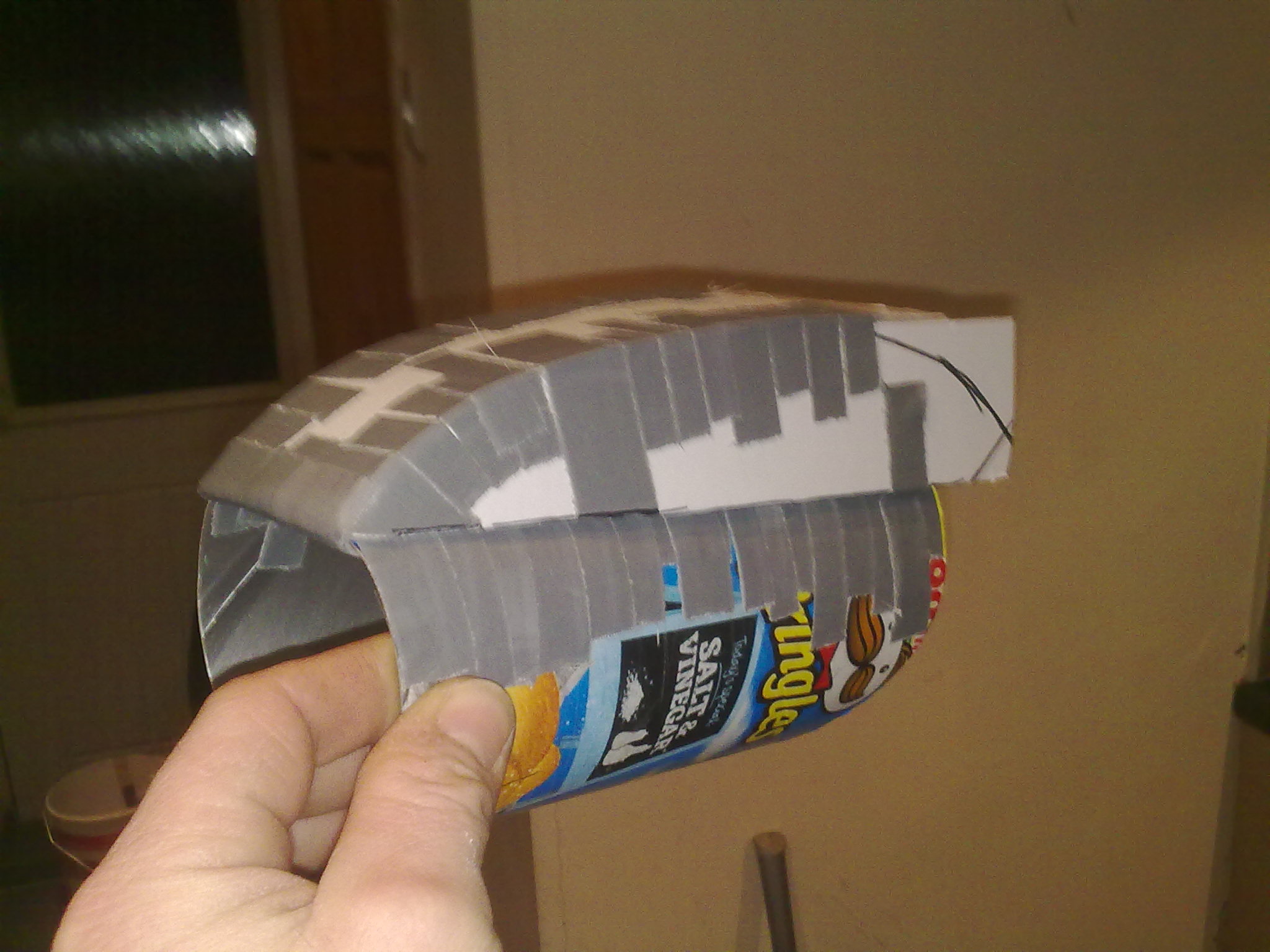 Cut the pringles can to suit the shape & size of your forearm, then tape in a flat piece of card to fill the gap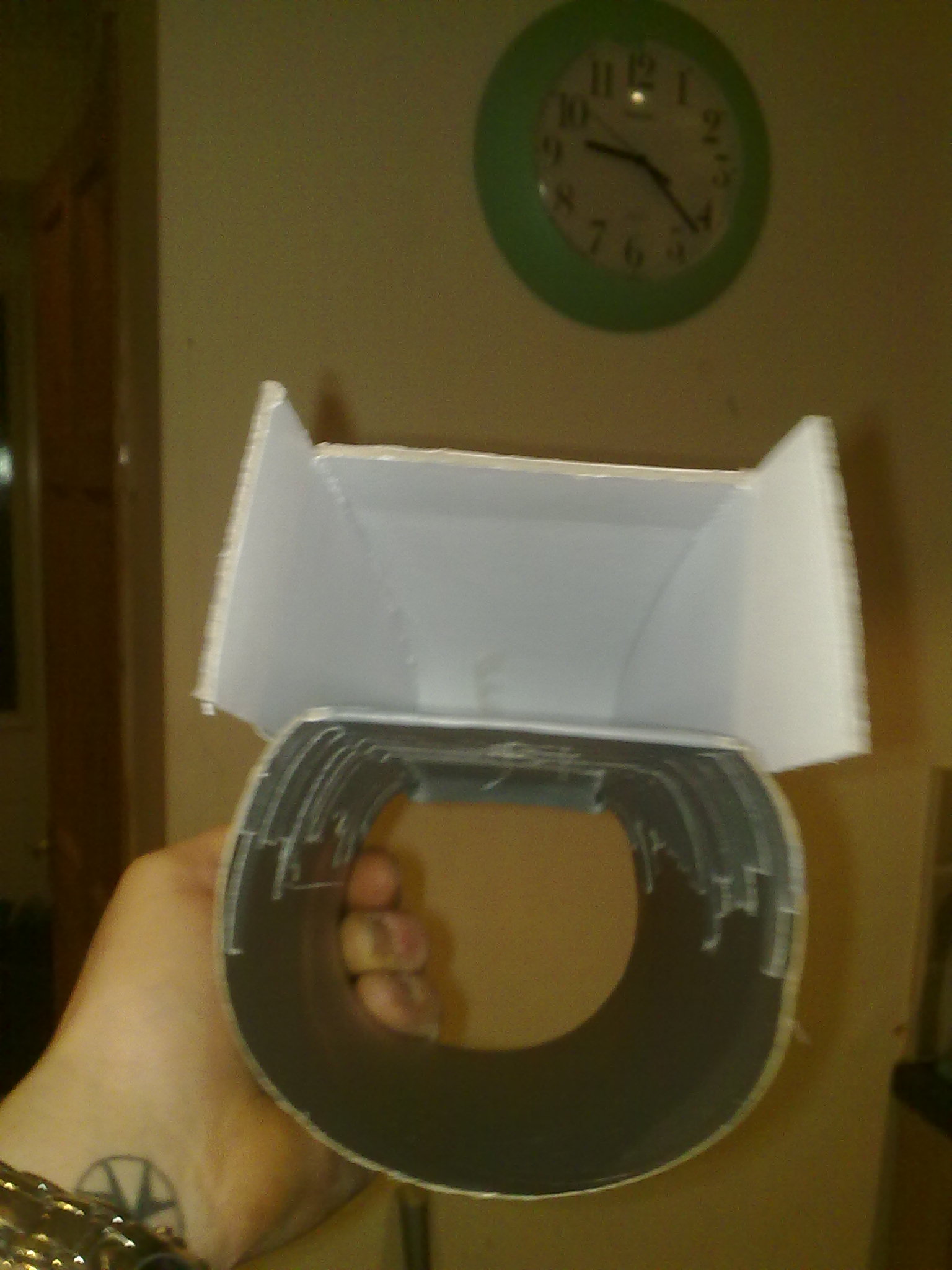 Attatch card to suit whichever shape you need to take the wristblades, & mount the bomb.
Using Vinmans templates, make the bomb & lid from balsa.......
......& also the bath waste, split in two, & the other gauntlet details, from foamies
Paint 1st in silver, then with the hammerite
Attatch the wristblades (made from card & foamies)........then get No 1 Son to model them, so you can admire & photograph your handiwork!
I hope this is useful, I had a lot of fun with these.
Last edited by a moderator: