Sr Member
RPF PREMIUM MEMBER
Hi everyone.
The final run of
my static hero
is currently in production, and I've begun planning/working on some exciting new (non Hero related) projects for 2021, which I'll be announcing soon.
I've had this *little* project in mind for a while though and would like to gauge people's interest...
I have two little ones (5 and 2) who are both fascinated with my various trinkets, toys and replicas. I thought it would be nice to make them each a scaled down replica of their own!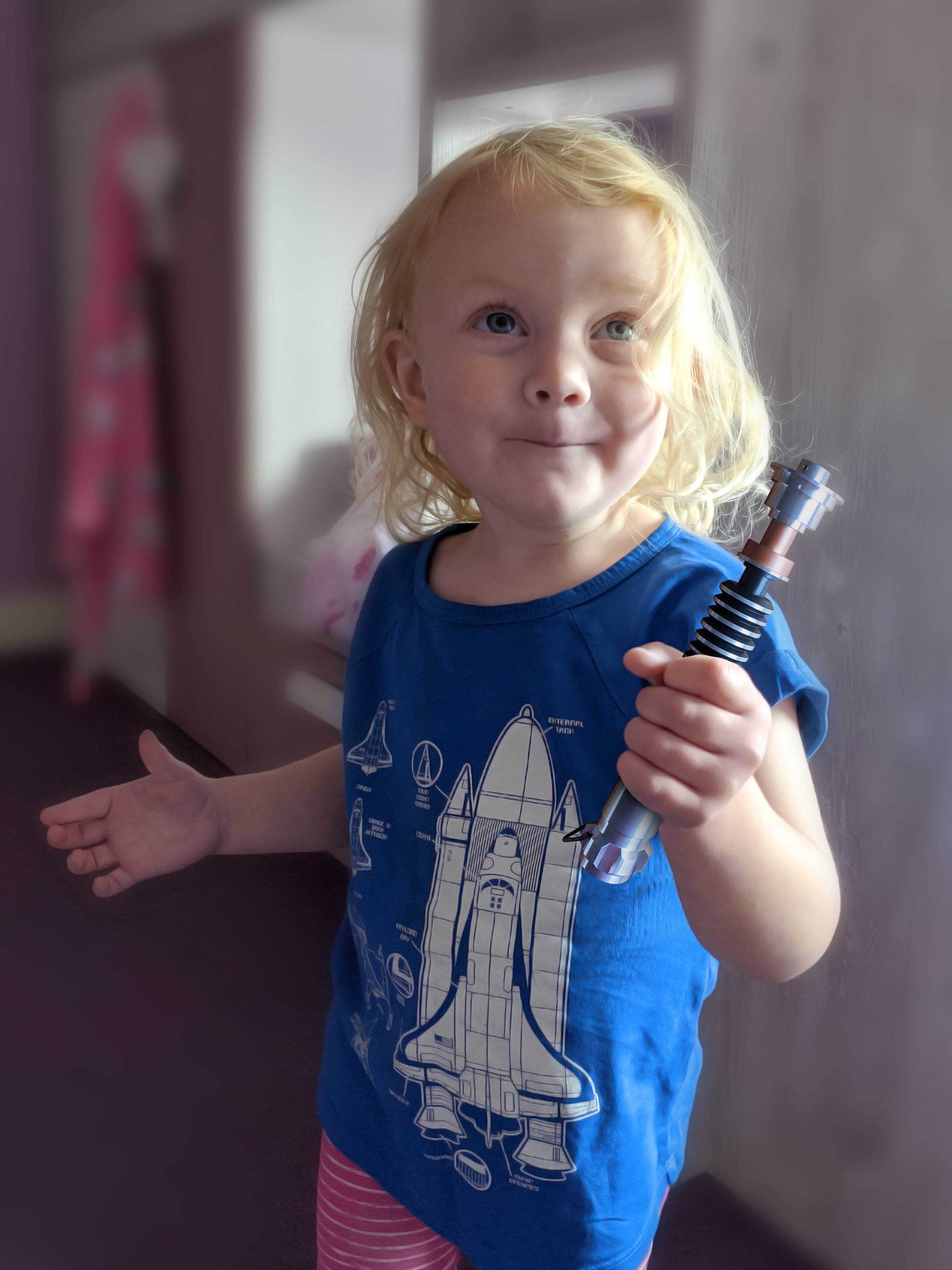 *These are photoshopped obviously, but scaled to exactly 1:2 scale
Originally, it was just a little idea in the back on my head, but since making the
PCBs for my Hero kit
, I got talking with the manufacturer, and he's confirmed that he can produce the clamp card at exactly half size (and importantly half thickness).
This really got me thinking that it's a possibility!
After a little more research, I've manged to source everything needed to create an exact replica of my latest static Hero at 1:2 scale! Right down to the brass rails and the T-Profile:
I'm not planning on going ahead with this run while my latest Hero run is ongoing, but I thought I'd put it out there and see if it's something people would like to add to their collections? They'd make great gifts too, or a great addition to your little ones' ROTJ cosplay.
The price is going to be somewhere in the region of £130 (+Postage). **This will be for the finished, fully assembled/painted hilt.**
Unlike my full size Hero, this will be fully static (no control box reveal). There are a couple of reasons for this: Firstly, because of the scale, the rails would be too susceptible to breaking off and will benefit from being secured to the clamp card. They would also be sharp and pose a danger to little hands. Also, the cost. I've tried to keep the price of this as low as humanly possible and understand that people aren't going to want to pay the price of a full size hilt for what is a 1:2 scale miniature.
If there was overwhelming demand for a reveal version at a higher price, it's something that I could consider. I'm really just gauging interest at this stage, so I'd be interested in hearing people's thoughts. Likewise, if people preferred, I could offer these as a kit at a slightly lower price.
If there's enough interest in these, it's pretty much good to go as soon as my run of full size statics is shipped.
Please leave a comment if you'd be interested and I'll get an interest list started.
All the best and MTFBWY,
Dave
Last edited: