Master Member
RPF PREMIUM MEMBER
Hi Everyone,
For those of you who are unfamiliar with the story behind these, I've made it my mission over the past couple of years to recreate an exact replica of the solid aluminium prop known as the Yuma/ISYHCANL/Hero, that was used by Mark Hamill whilst filming ROTJ.
My
first limited run
focused on my personal favourite, the ISYHCANL: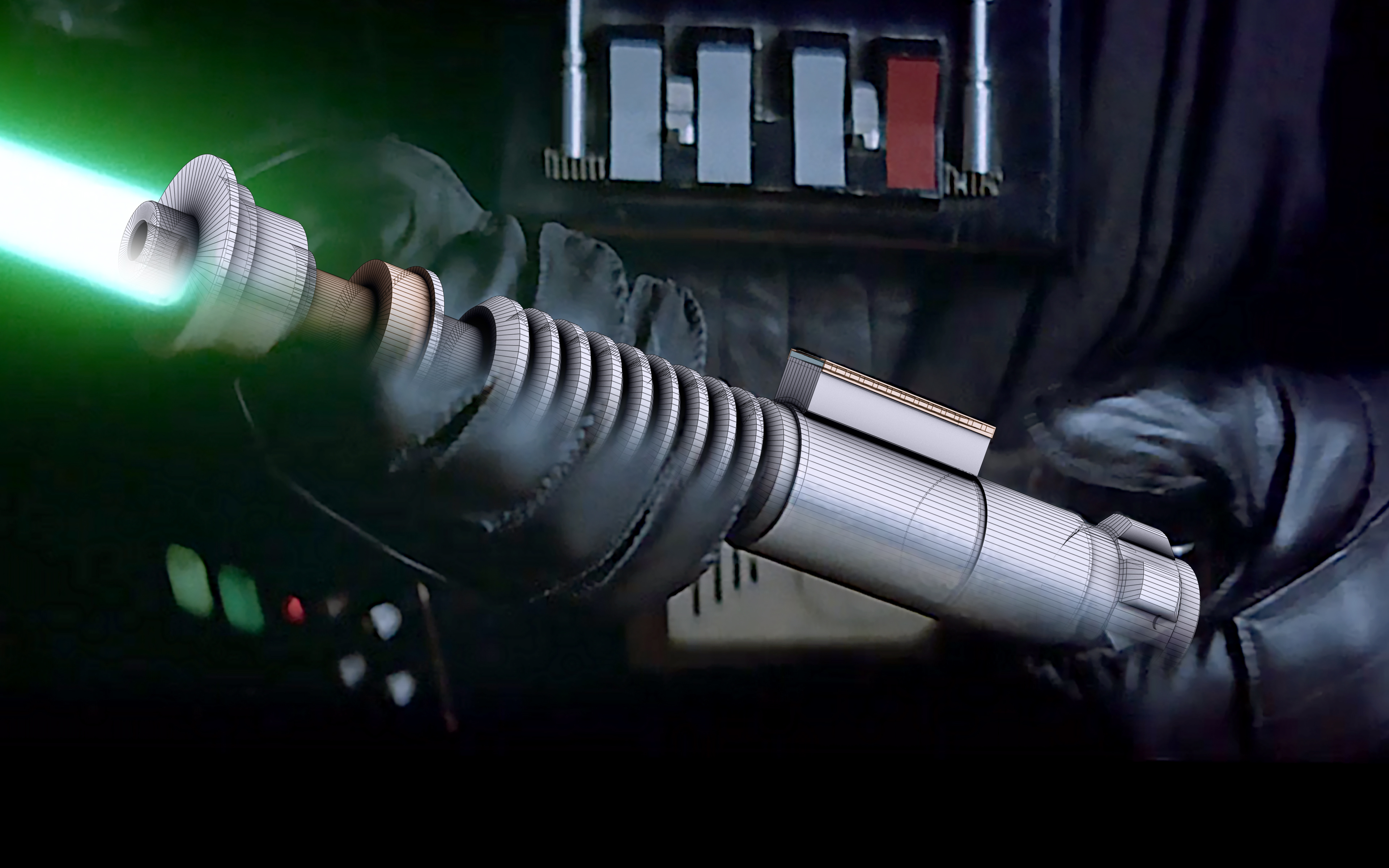 This was a very limited run of just ten, but it laid the groundwork for
my next run
, which included all three versions of the prop (this time in kit form). As part of the kit, I included a 3D printed representation of the reveal board (as seen in the deleted "cave scene")
It turned out great, but I was never really satisfied that it was only a "representation" of what existed in the real prop.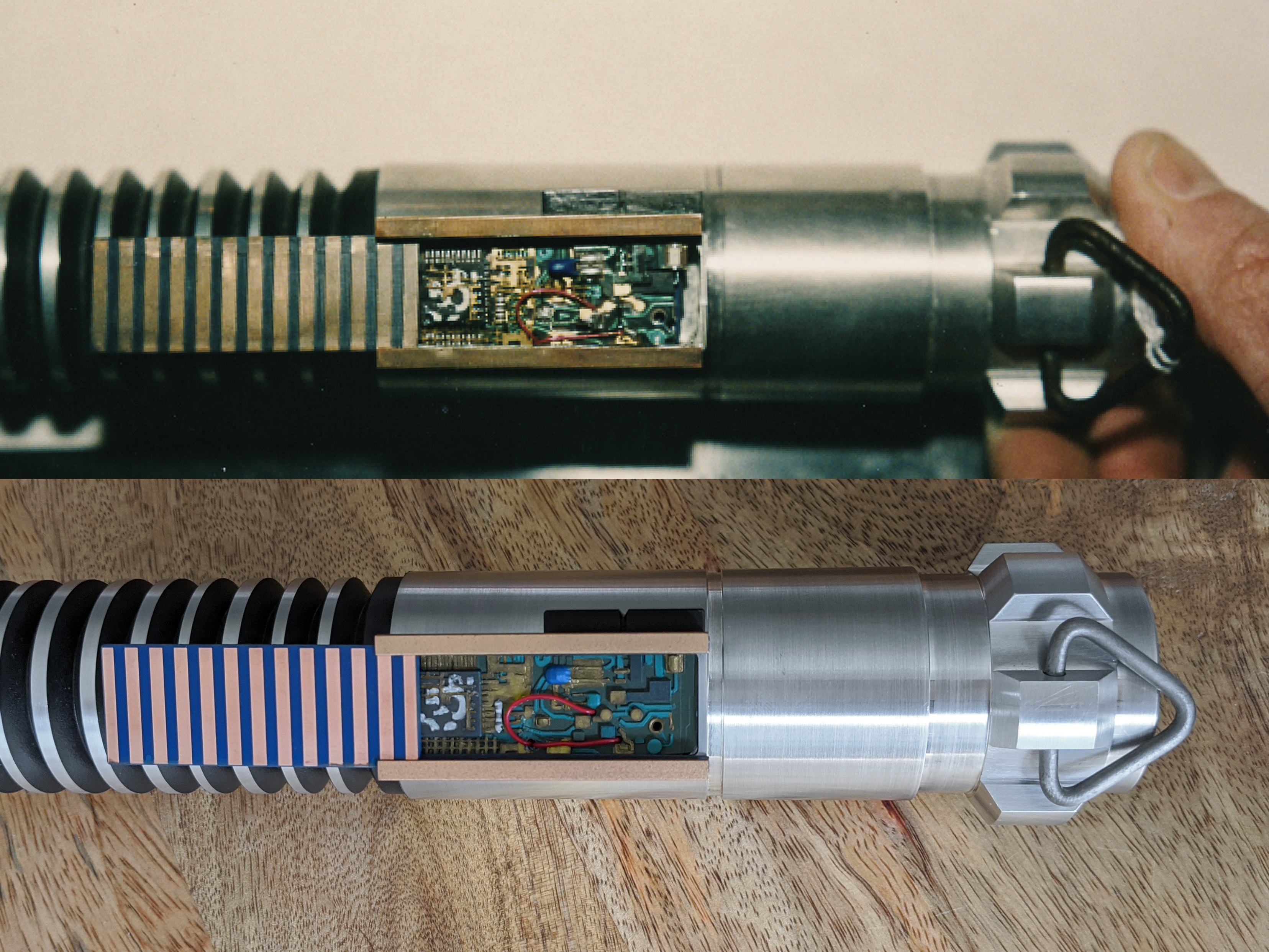 For
the 2nd run
of my Yuma/ISYHCANL/Hero kit, I put the models through a fresh round of rigorous checks, to ensure that this was the most accurate recreation of the prop thus far.
I also decided to have the circuit board reveal part of the prop manufactured by an actual PCB manufacturer: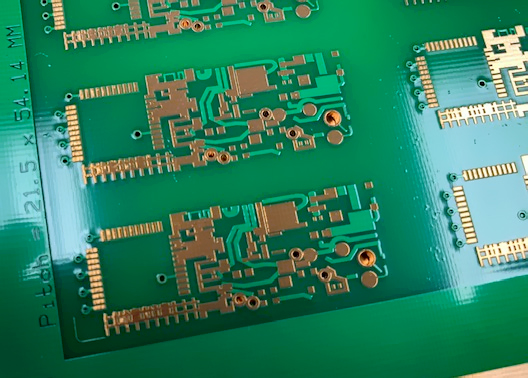 The cost of having the boards put together on top of having them printed turned out not to be viable, so I set about sourcing components myself. After many, many hours of searching and experimenting, I have finally settled on a design that incorporates a mixture or real electrical components (including the micro-controller) and miniature magnets (which I demagnetise by heating them above their Curie point).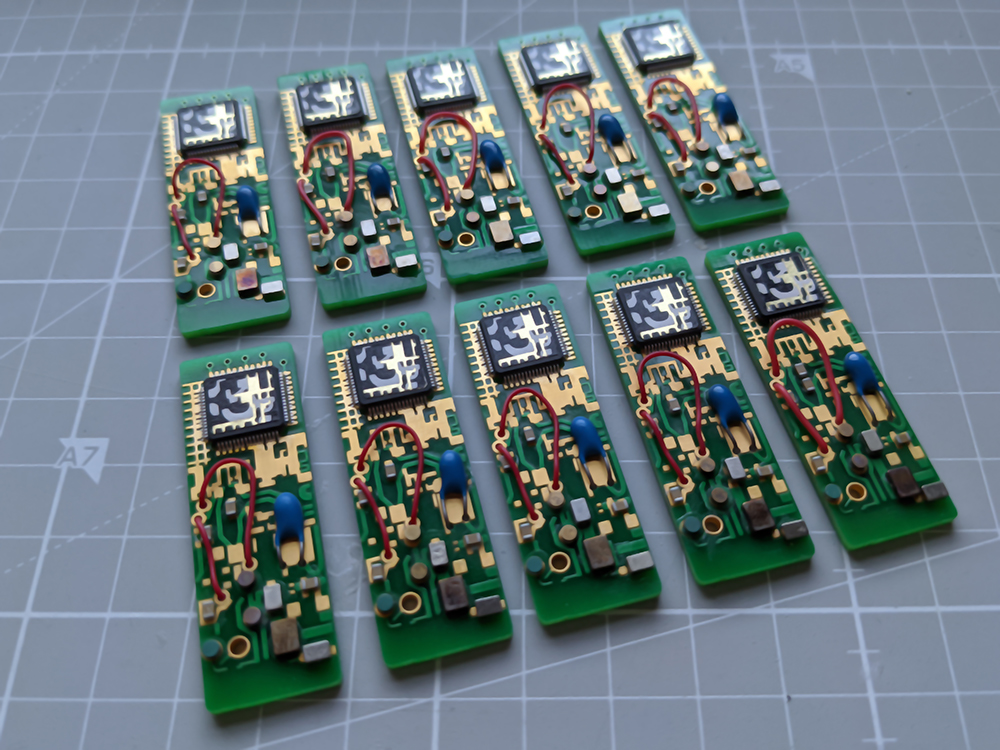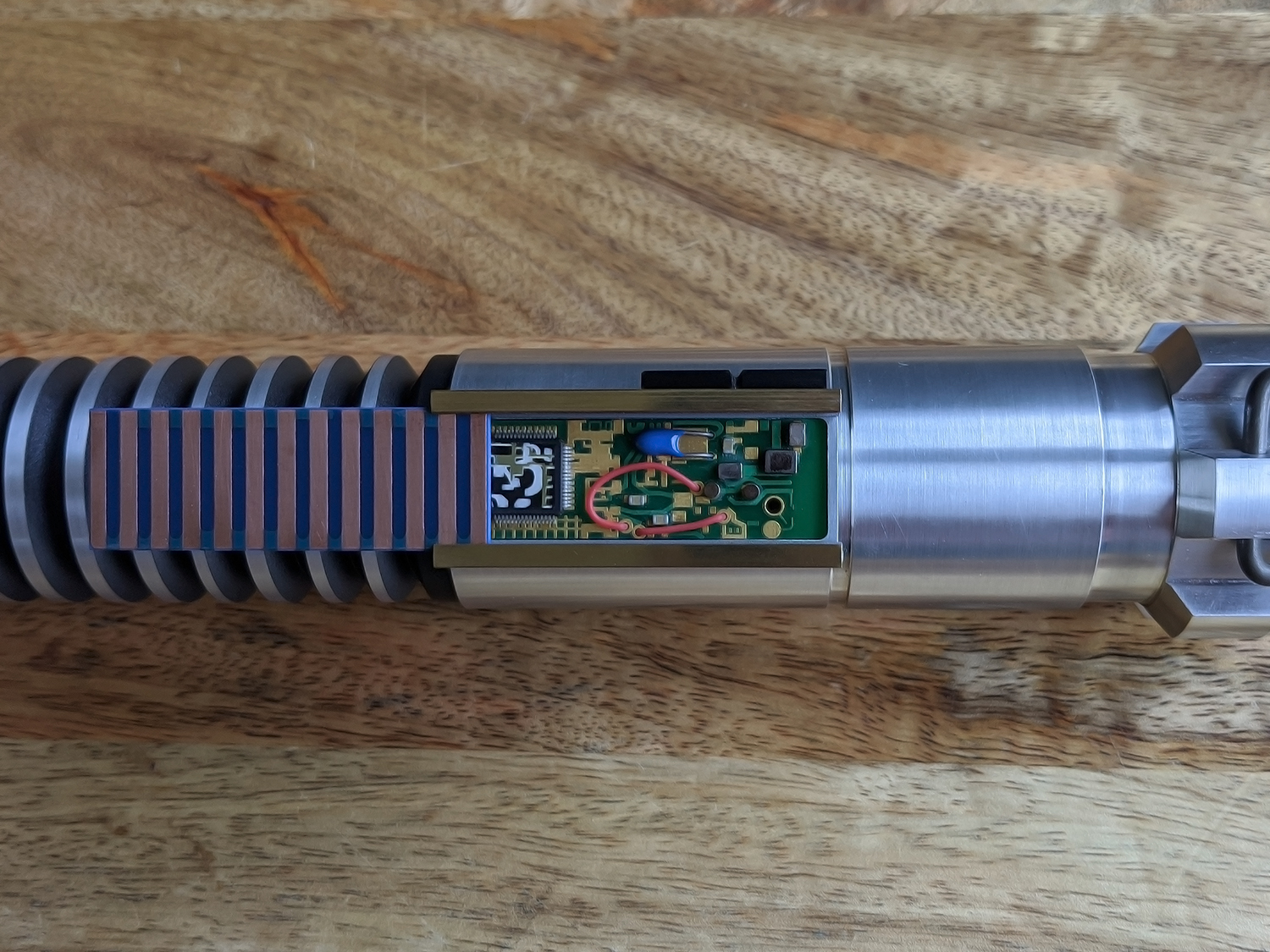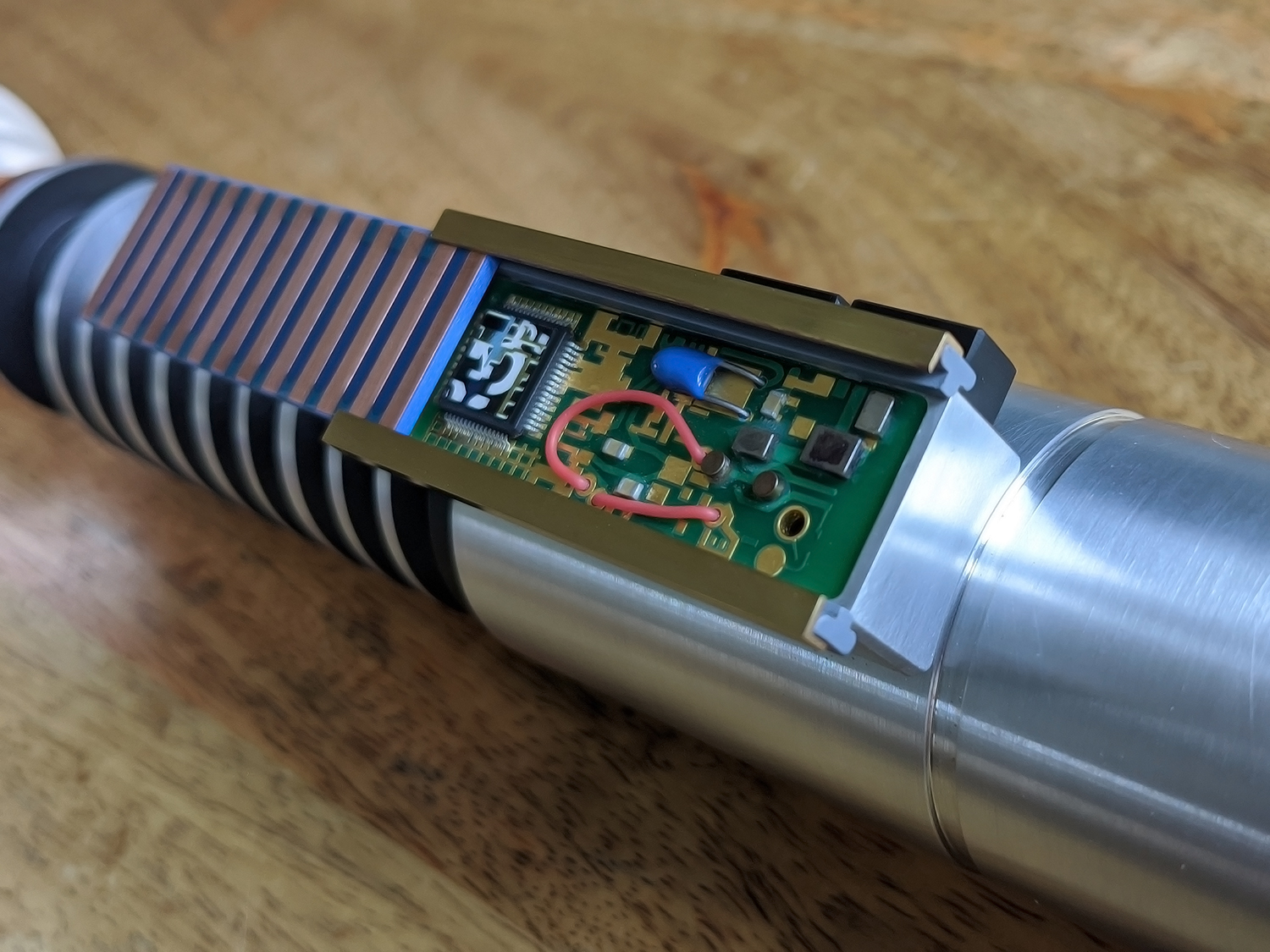 *Partially completed build*
The boards' dimensions are
15.5mm X 48.14mm
. These have been designed to fit in my latest Hero and will need to be trimmed to fit Anakin Starkillers'. This is a relatively simple process as the board is very easy to sand down. The side rails can be removed from the canoe for the AS Hero and the remaining canoe part can then be trimmed down to act as a platform for the reveal board.
I'm happy to announce that I ordered enough of these to cover my latest run, along with extra, which I can offer to you here:


The total cost for each board, depending on location is:
UK: £20.90
EUROPE: £21.00
REST OF WORLD: £21.33
Here are the prices for postage. This only needs to be paid once:
UK: Royal Mail Signed For® 1st Class = £2.82
EUROPE: Royal Mail International Tracked & Signed = £9.10
REST OF WORLD: Royal Mail International Tracked & Signed = £10.13
So, The totals including shipping (for one board) are as follows:
UK: £23.72
EUROPE: £30.10
REST OF WORLD: £31.46
*There are no additional fees to be paid, as they have been calculated in to sales prices, as per the classifieds guidelines.
*This is initially an interest thread*.
If you'd like one (or more) of these, please leave a comment or contact me directly. I'll be putting these together in batches of 10-20 and contacting people from the top of the list as and when they're ready to ship. So no need to pay until you're order is ready and I've contacted you via PM.
I'm looking forward to seeing these in some of your hero builds!
All the best and MTFBWY!
Dave
Last edited: