I guess this is the right forum for this little project. I started work on this about a week ago and just finished it up yesterday.
I decided to sculpt out a Mini Bio and Xeno Tail out of boredom one night. Oh yeah, I made those bloody skulls too.
This was actually before I textured it..I might have a another pic with the texture some where.
Anywho.. Here's a cast of it.
Here's a cast of it on the base I made for the tail.
Lens..Say whaaa?? They were in the sculpt and since im using tinted SmoothCast 325 thin areas are semi translucent.
I painted a couple up and cast a purple one for my wife and red one to test the tint (hadn't used that color yet). It looks pink in the picture but to me it looks like a kinda glowing magma red, i guess.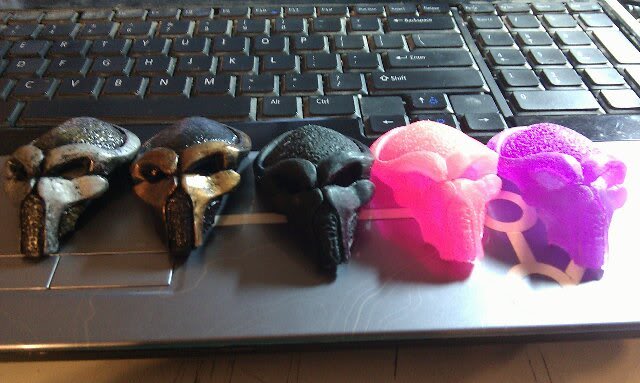 Some of them sitting on a black light for fun.
Lightly black washed the color tinted ones to bring out the detail.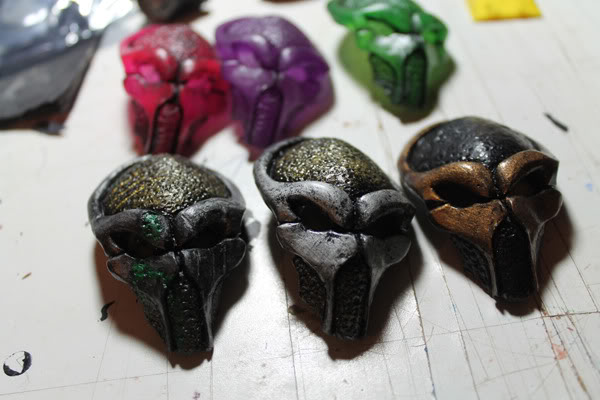 I'll finish the tail base and post up some pics. I have one finished but I'm not happy with the curve in the tail. so I'm going to cast/shape/paint a new tail piece tomorrow.
Thanks for looking folks!!