Hey all,
I'm a long-time lurker with a long-time Falcon project sitting on the bench. Much of my approach for my Falcon thus has involved machining and 3D printing of parts that I either can't find or can't afford to kit bash from; I do a ton of CAD work in my job, so it's a natural extension of what I do.
I know there has been a ton of work amongst this forum's members identify and reconcile different versions of the Falcon - 5-foot, full-scale sets, 32" model, etc - and I think it would be cool to create a repository of CAD models that can be used to print parts as needed to recreate whatever Falcon you happen to be working on.
Below are some examples of some of the parts I've started working on. I'll probably be posting theses bits to
GrabCAD
for others to download and print at some point.
My goal is largely self serving, but I do plan to make my work freely available as open-source and if there are any CAD monkey's out there looking to collaborate, I'm happy to share the load.
I have more background process info and high-res images on
my site
.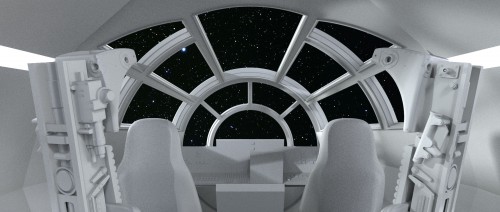 Cheers,
J.
Last edited: