After much more work than I really ever imagined, I have finished building my first Holochess Table and with some urging from Relicmaker, the only Steampunk Version I'll ever make, just because I had the wooden master for the top and needed something to do with it. Making poplar look good isn't something I'm anxious to do again.
As I ended up designing what I thought was the absolutely best replica possible, basically replicating every detail as close as possible and built to last, the cost is quite high for a completed replica, sorry to say.
Here's a video showing the basic demo mode, which is the audio and light pattern from the 50 seconds the game has in the first movie. The table is playing music from an internal flash drive and you can start the demo mode by pressing one of the 7 functional knobs. During the mode the audio plays and the lights repeat the pattern from the movie. After the demo, it goes back to the light pattern it was running, one of many, and returns to playing music.
http://www.youtube.com/watch?v=bcYfdj04bIs
Here's a 3D rotatable rendering of the table we used as part of the design process.
http://rebelscum.com/2009/holochess-3d.pdf
Here are some photos.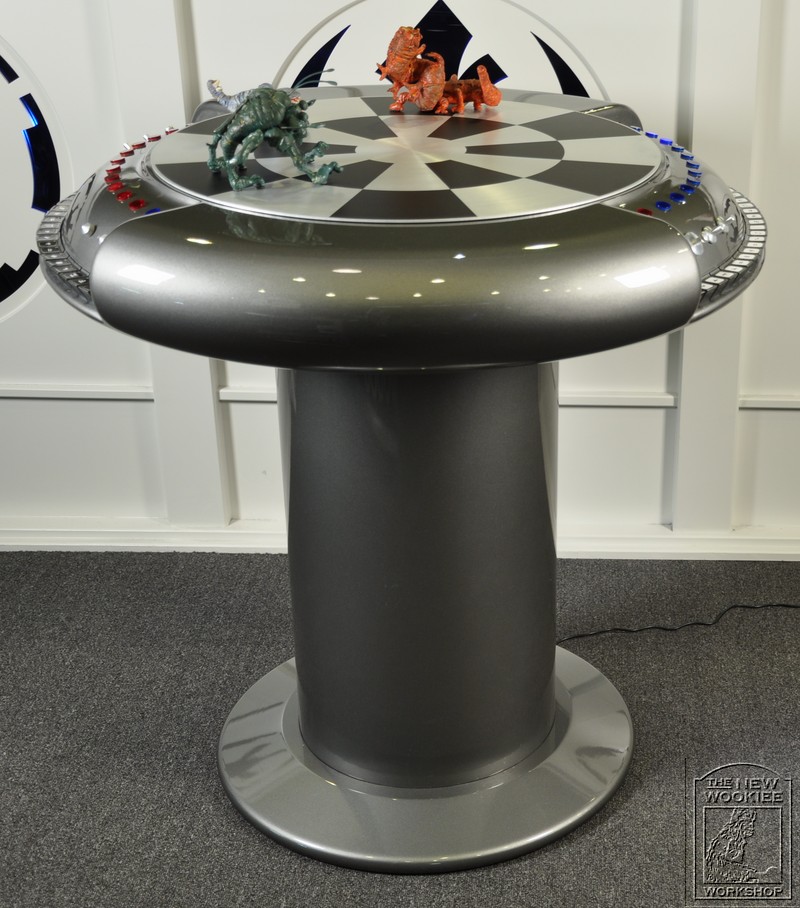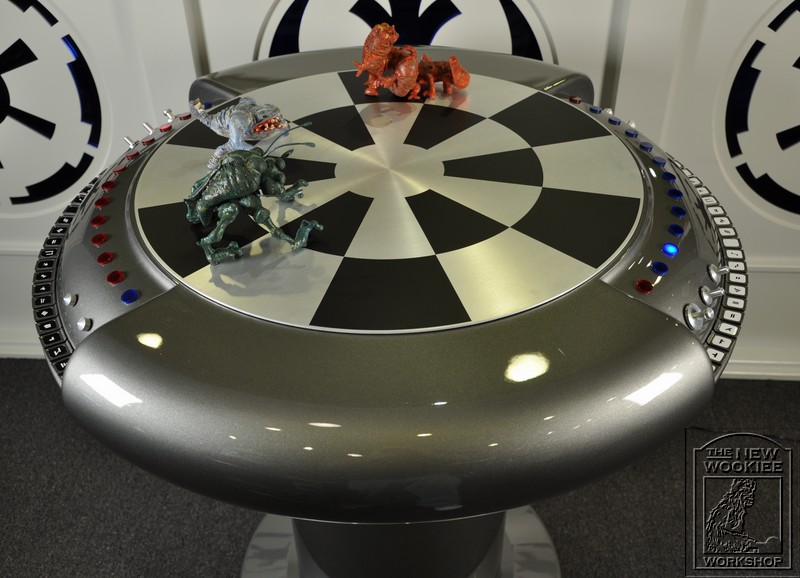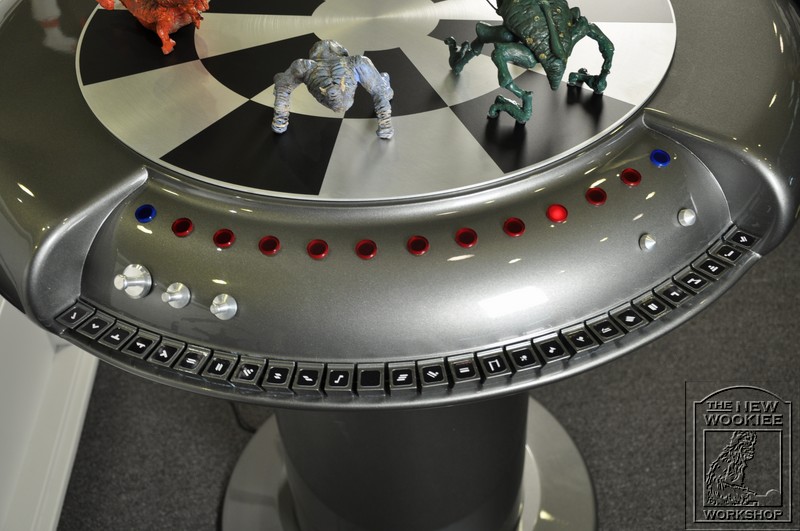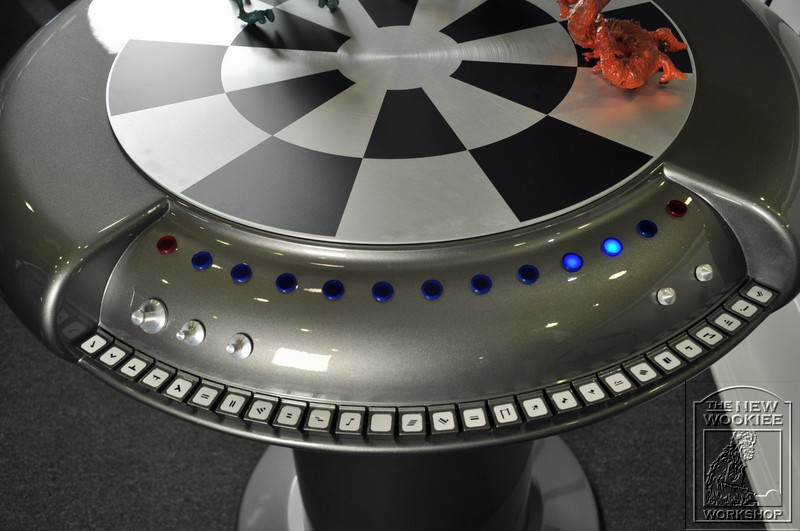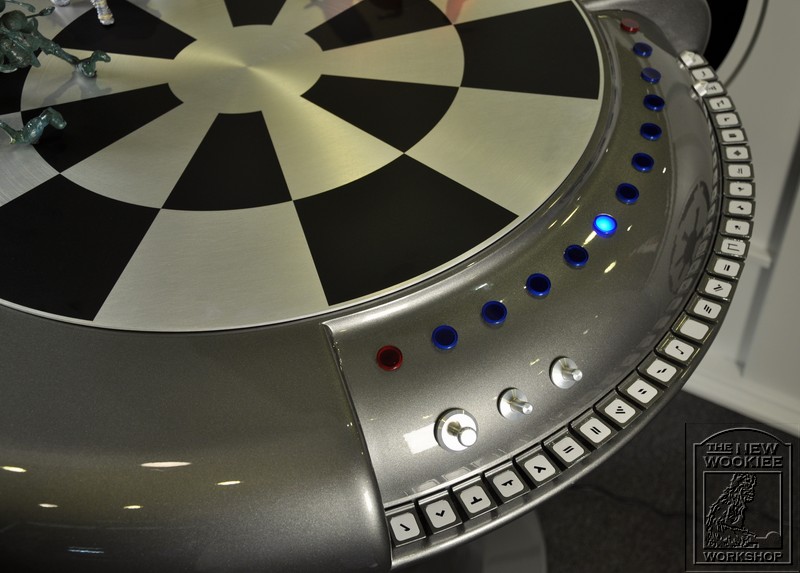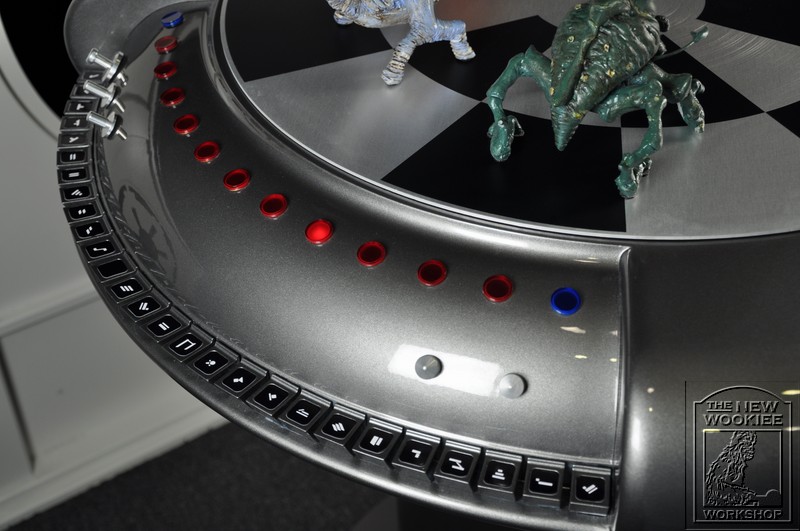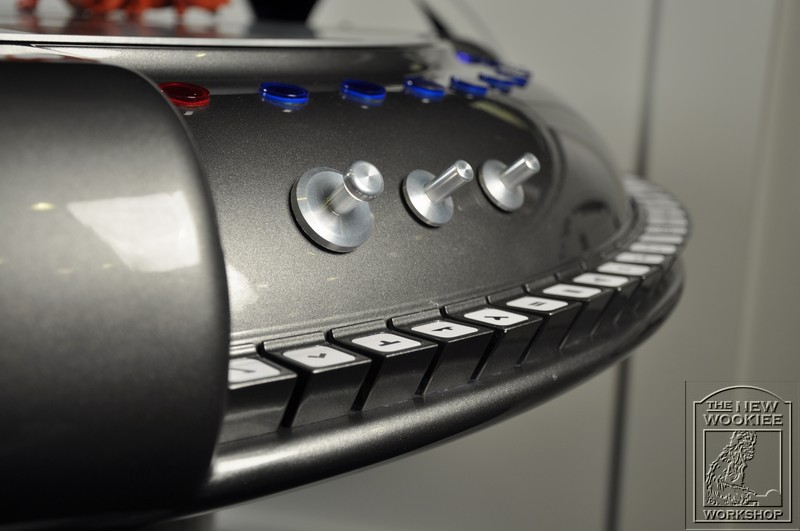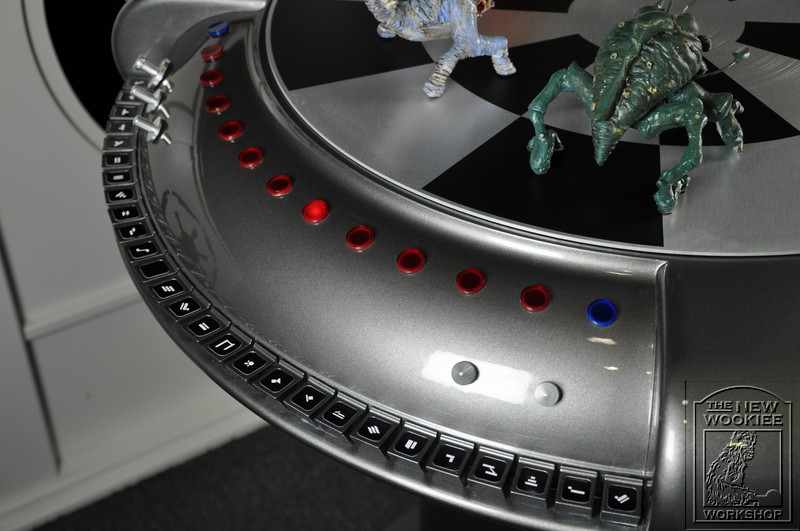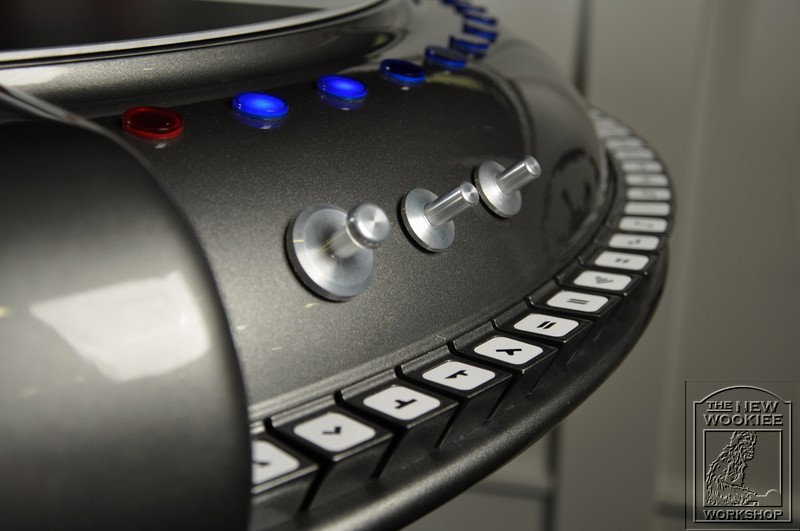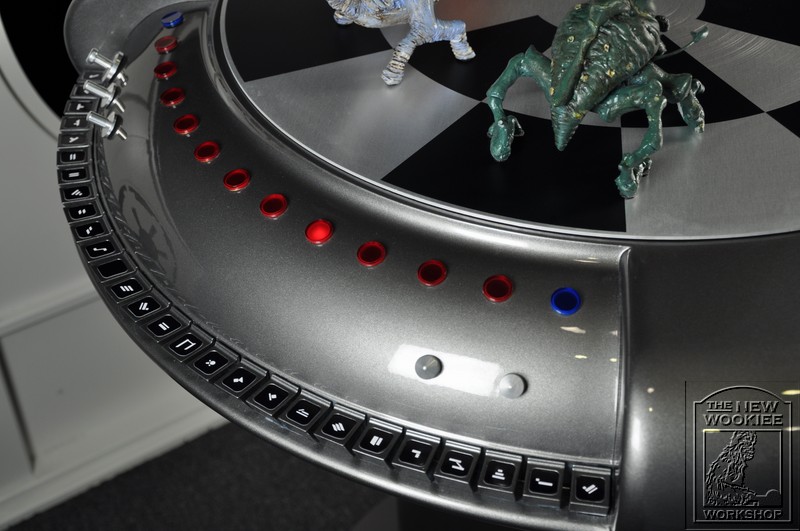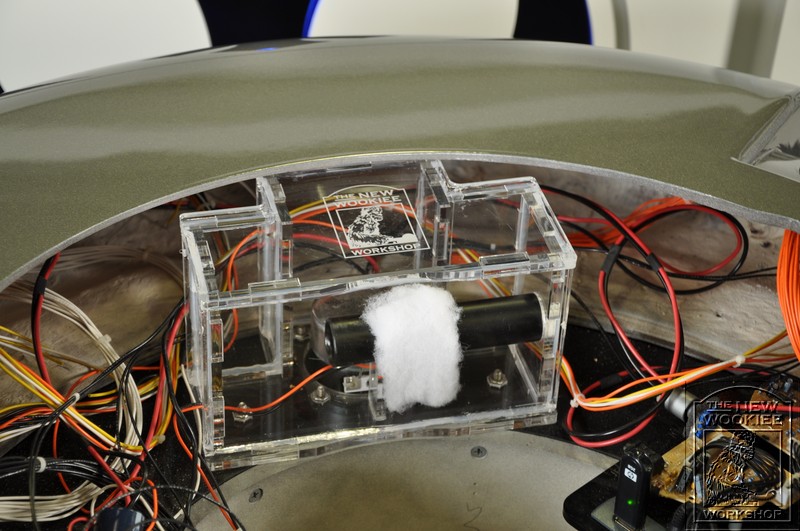 And the Steampunk Version
Complete with Polished Brass Keys, Knobs and Lights (though they don't light up)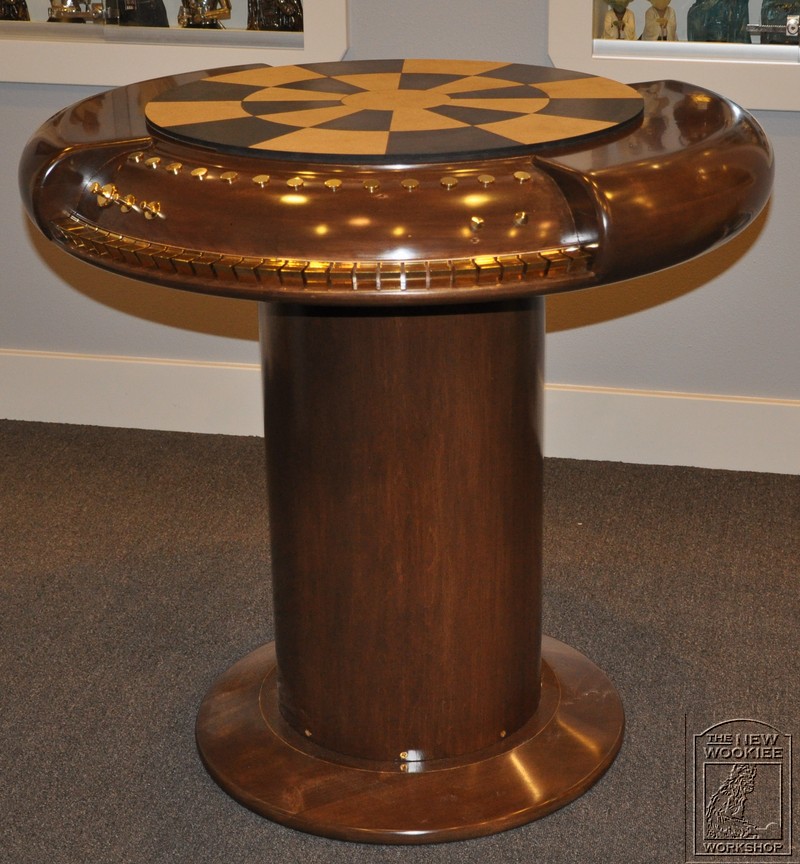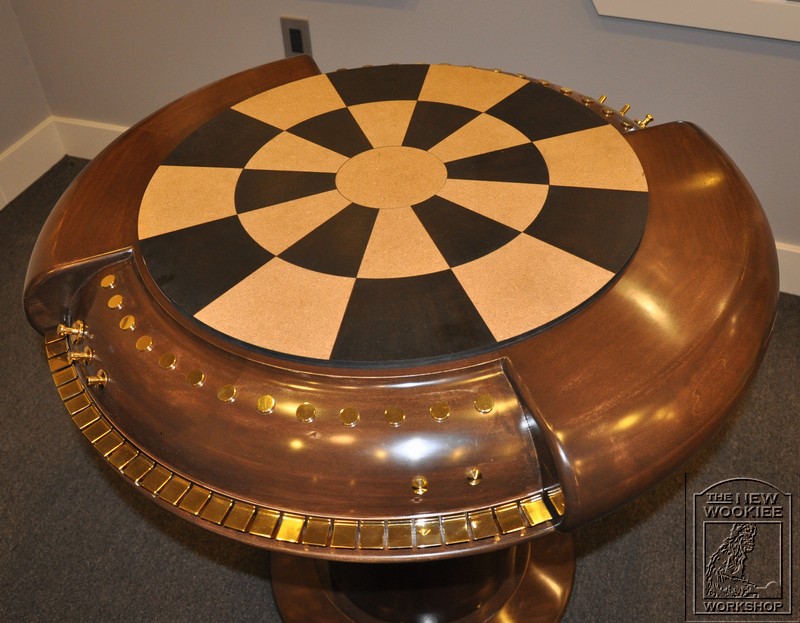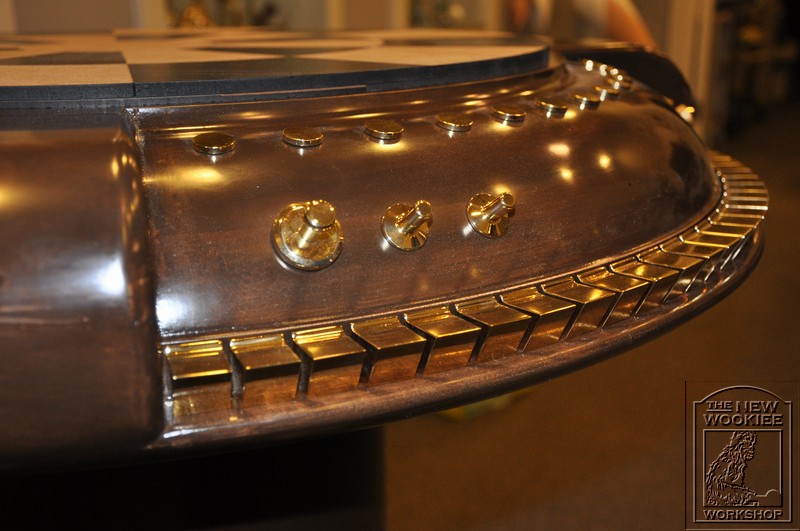 Last edited: