It's been a while since I've posted a proper tread, and in my currently Covid-addled brain it seemed like a great idea.
I made this bad boy last year, I found the STL on thingiverse and got to printing. I was running this on a Coocoon Create Touch (Rebadged Wanhao I3 I believe) and the pre-split files made this a breeze for my smaller print bed.
After a couple of days I had all of the pieces I needed and I could start to see the shapes. At this stage I should have added in the dents and things that the model was missing and wouldn't you know, I totally forgot to. Next time baby, next time.
I used 5 minute epoxy to glue the parts together, and thickened some with talcum powder to fill the seams. Once I'd sanded any high points from the seams, I went ahead and used 3D printer resin brushed in thin layers over the helmet to fill the layer lines. Filled and sanded, filled and sanded until it was "smooth enough" and then I shot a couple of coats of satin black rattle can onto the pieces.
Once that paint had a chance to dry, I did the iron color and weathering. I used rub n buff in a pewter color applied in layers at several different densities to get a nice semi aged iron look. I then did some layers of rub out weathering to highlight edges and corners, and done.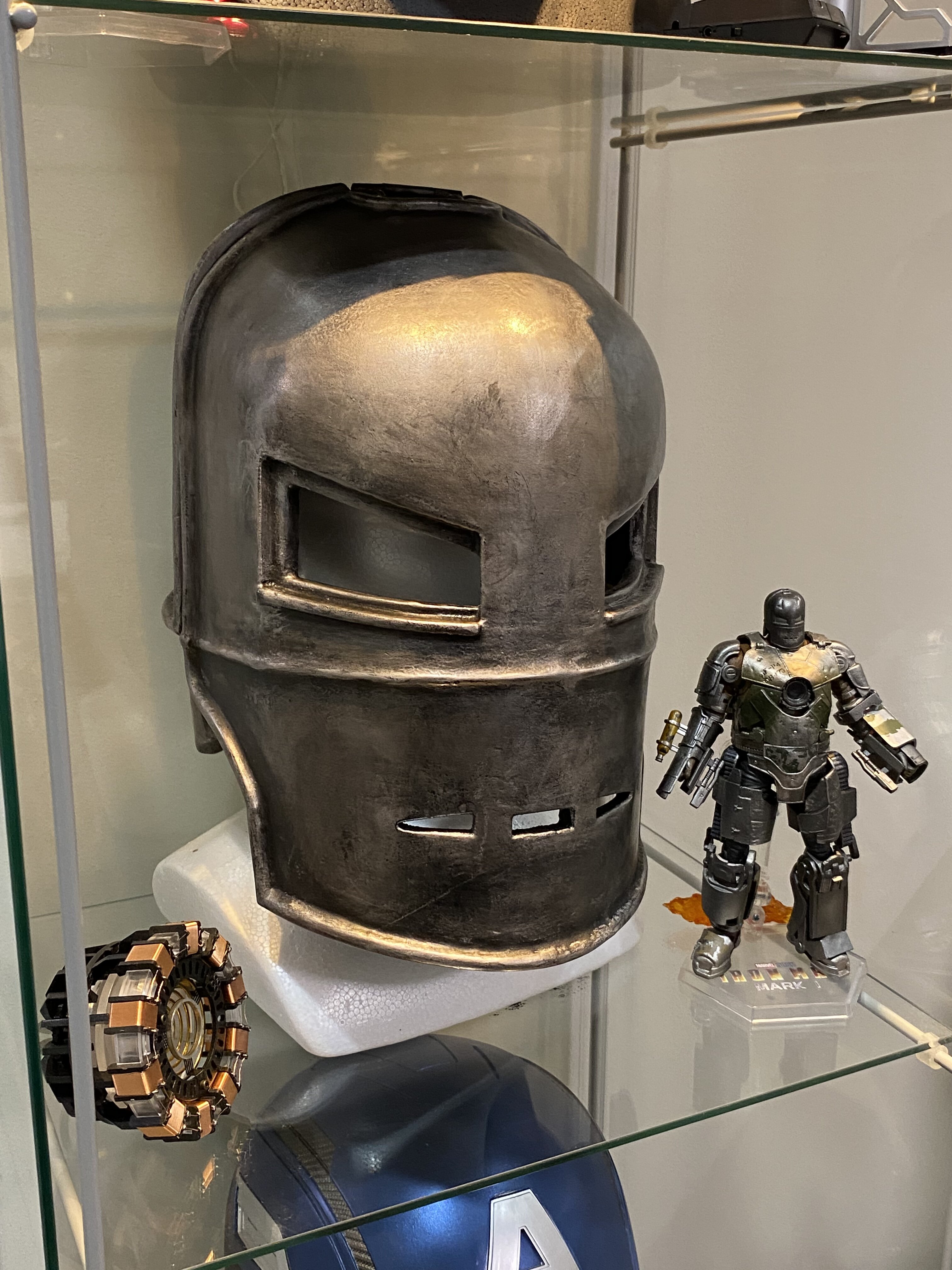 For a fairly straightforward project, I'm super pleased with how it turned out.
"TONY STARK BUILT THIS IN A CAVE….. WITH A BOX OF SCRAPS"