My first post and my first prop build.
This is for a video project and the concept of the device is that it was designed to harness energy and to build metal out of thin air so it needed plenty of sensors and field generators, these came in the form of microscope lenses, led lights, connector pins, vape parts and plastic camera focus gear, mounted to CCD camera housings and other stuff bought as broken parts from Ebay.
I purchased x2 Sony DXC-537A Professional Broadcast Cameras and stripped one entirely down to parts, the other was stripped as much as possible (internally) to save weight, all pcb boards were torn out and external skins were removed. Any parts that could be used later were put aside. My UR10 robot arm has a 10Kg (22lb) max load so a weight limit had to be worked to. Currently the prop is 16lb so 8lb under max weight for the arm.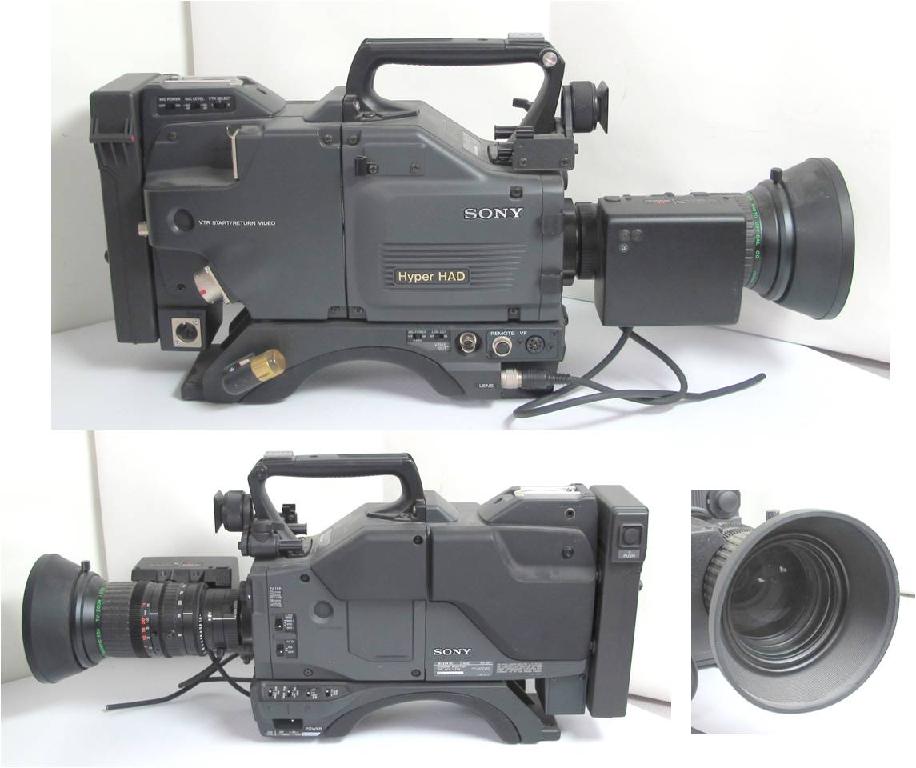 Various Molex and Deutsch connectors were used as decoration and the connector pins were used as sensors.
A laser unit was mounted to the side of the camera and was purchased on Ebay, it's a AUCD DMX 150mw laser projector. I wanted a flat beam effect similar to the laser scanner in the beginning of Aliens. The unit will generate a flat beam but it has to be menu selected and will not remember the setting. I wanted the unit to power up in this mode so we filmed the sequence in reverse and simply turned the unit off at the appropriate time, when played backwards the unit appears to power on with a flat beam selected. The laser emitted quite a vivid blue light that I desaturated in post.
The base plate was a VCT-U14 quick release type, I used a Wooden Camera base plate bolted to that, this allowed me to mount the prop camera to the UR10 as the arm already had the same base plate for my 4K camera rig, so it would be easy to swap out for filming when necessary.
I also purchased RC Helicopter and RC Car parts and DJI Drone Gimbal Parts
A Pyle-Pro PDMIC78 Microphone was partly used on the left hand side of the prop where a silver domed object protrudes from it. The silver object was a small gas bottle turned down in the lathe and inserted into the microphone end that in turn was fitted to a CCD Camera body.
X1 Audio Converter Adapter DAC box, is located under the carry handle and has a plate from the back of a DJI Phantom camera and the eye peace from a film camera glued in next to it.
Other boxes include X3 Sony XC-57 CCD Video Camera, X1 Sony XC-ST30 XCST30 CCD Video Camera and X2 Sony XC-75 CCD Video Camera
A collection of different sized heat sinks came from Amazon and were sprinkled about in various places.
The front of the prop features a Ranging 400 Rangefinder mounted vertically with an assortment of led lights and detailing, including connector strips and pins, heat sinks and plastic parts extracted from broken cameras sourced from Ebay.
RGB lenses were used from a NEC VT49 LCD Video Projector on the rear of the prop and lenses and prism were also used from x2 Epson PowerLite LCD Video Projectors. These have a nice effect of breaking up the LED lights hidden within them and the prism splits the light very nicely at the front of the camera behind the Ranging 400 Rangefinder.
I purchased a number of Hirose and BNC cables to wire up the CCD Video Cameras and ran them to create some interesting flowing curves. They were glued in place in areas and cable zip tied in others.
I used a selection of PCB boards glued together to form a background to the vented area on the left hand side of the model, these are illuminated by a LED light.
Black silicone wire was purchased from Amazon and used to run power to the lights, this was bunched together and run along the robot arm to a power panel with switches so that lights could be turned on and off separately.
Behind the front prism I mounted a Dripsie Sink Strainer with LED lighting pushed through some of the strainer holes, between that and the prism a mesh sheet found in an LCD projector was also positioned. I had to seal the interior cavity with gorilla tape (Gaffer Tape) to stop light leak.
All LED lights were EDGELEC and purchased from Amazon in white and orange colours.
Microscope lenses were opened up and had LED lights glued inside so that the tips of the lenses would illuminate, these in turn where then mounted to some of the CCD Video Camera bodies.
After assembly the prop was masked up for painting and I used Wicked Black applied with an airbrush. A number of small CCD panels were left un panted as they had a nice reflective quality. This was the same for a number of small repair phone camera lenses I purchased and applied in certain areas. Likewise some silver metal parts were masked to add some contrast to the design.