Hi all. Just thought I'd start a thread about the lightsabers from Star Wars Visions.
And to share my rough, eyeball measurement, 3D model of Kara's lightsaber from episode 5 The Ninth Jedi: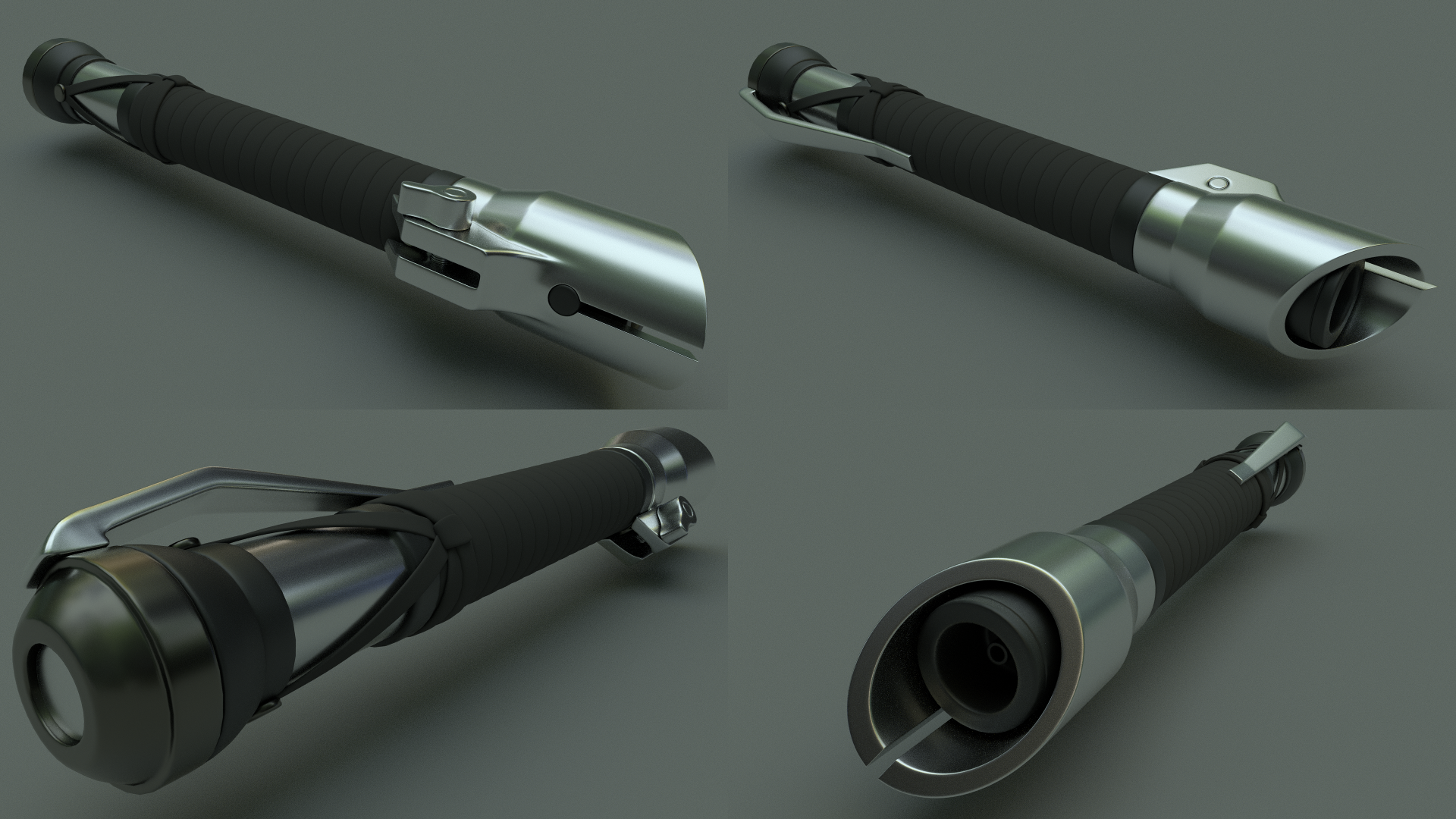 I was also wondering if anyone else is working on replicating any of the lightsabers or props from Visions.