here Is what the wiring looks like. Its best to use Mesh as it defuses and Spreads the light through the eyes evenly. The MAIN thing is to angle and glue in the LEDs so the 30 degree angle of the LED is shining on most of the eyes.
(i chose 7000mcd LEDs so that it can even be seen in the day time haha)
(warning VERY BRIGHT, only used for flashing of the eyes. close your eyes to flash them for a second)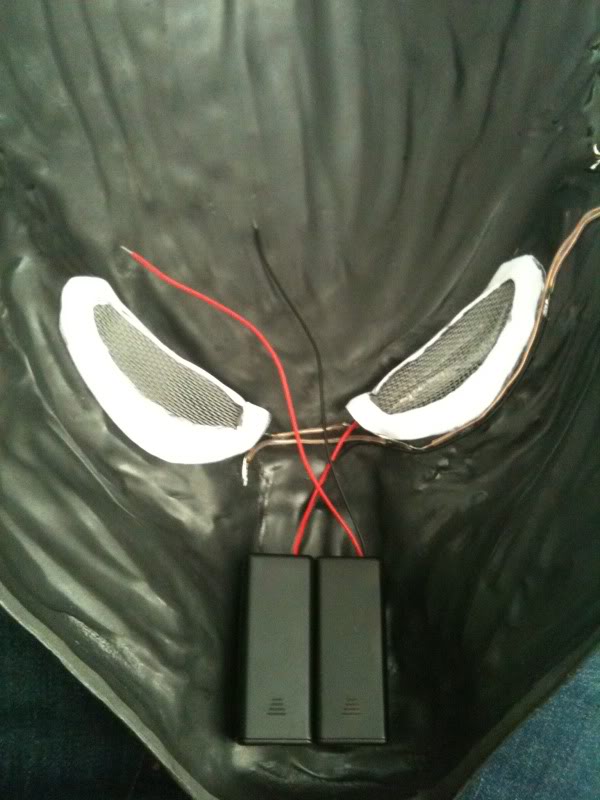 The left side is for the LED's I mounted to the eyes with a momentary switch.
Here is a video of the eyes working
http://www.youtube.com/watch?v=8KURLlNcB5Q
Here is what the momentary switch I used looks like.
And here is the wiring Diagram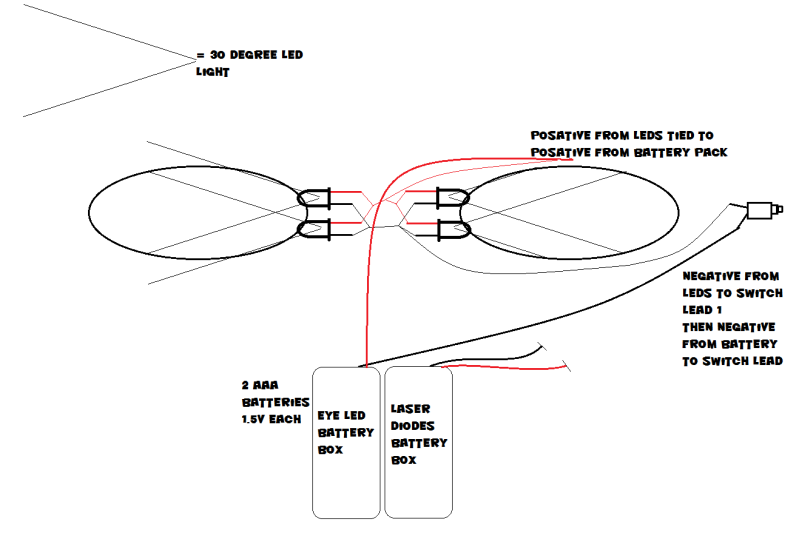 (let me know if you guys need part numbers!) haha thanks for looking everyone! Glad I could be a part of this board.