Ok, well I've elluded to me building my wonderful wife, Tonia/Lady Ninja
a femme suit. With all the splendid inspirational examples ie. Kimmy, DarkHuntress, Eulij, etc.
My most humble gratitude to all of you femme Hunters!
So let the journey begin...........here's where I am currently.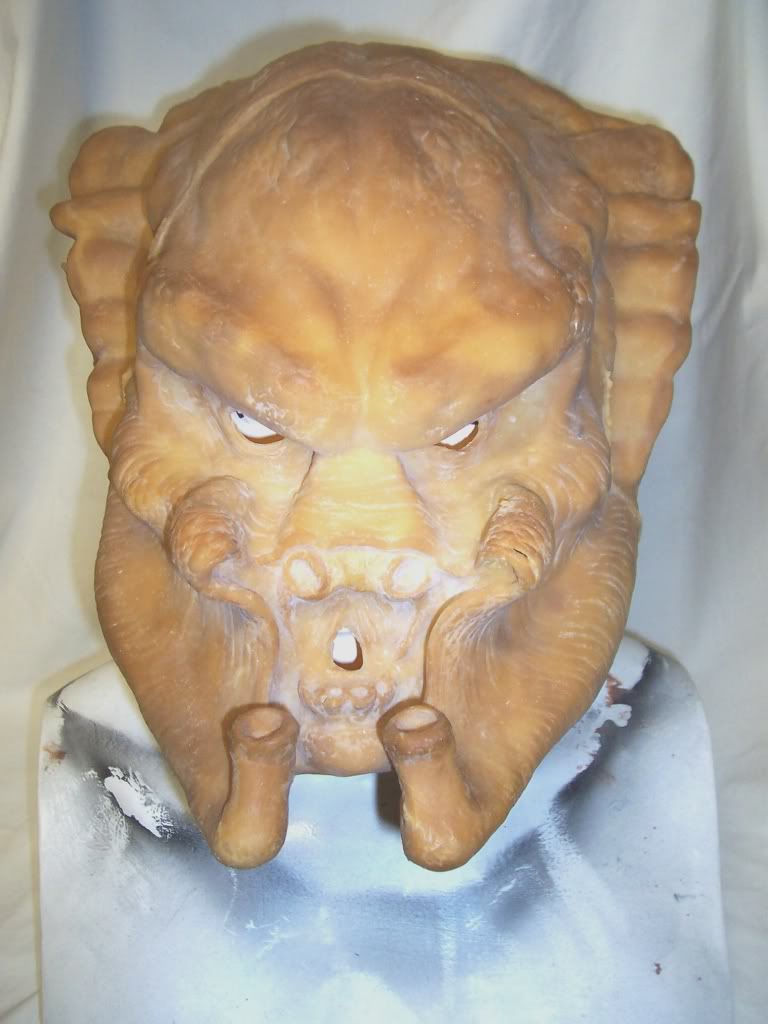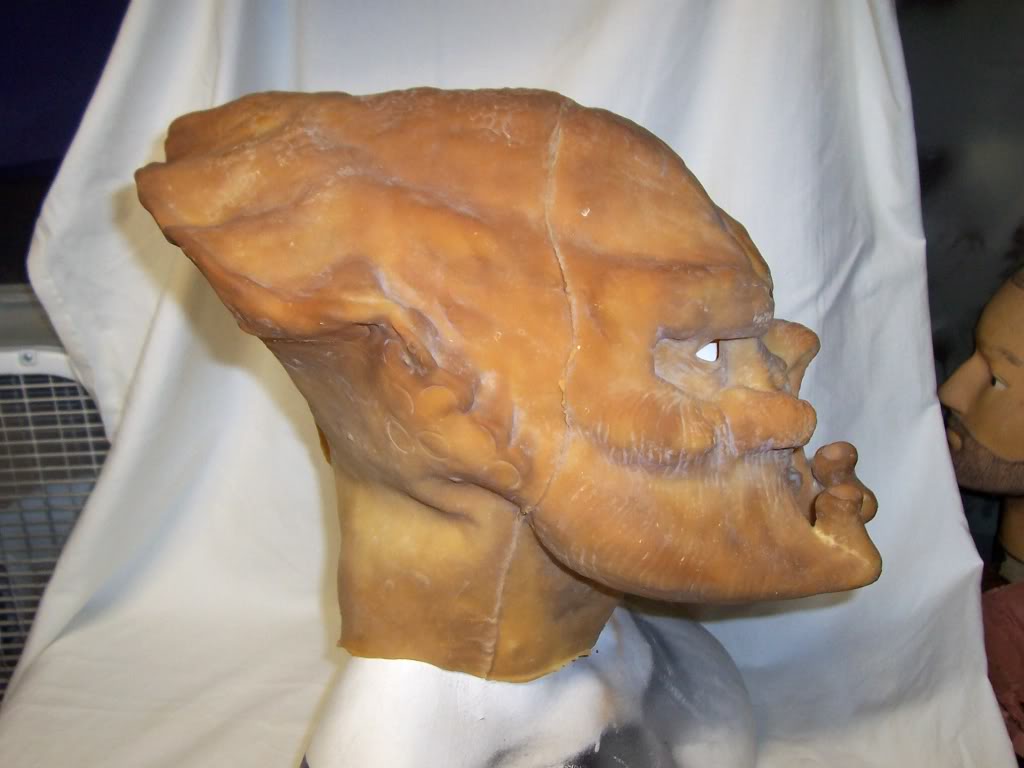 The mask was acquired from Nightslayer666 for my dilligent patience in
engineering my blade animatronic. Needs dreads, paint and assembly,
hopefully by DC09 and without a doubt in time for Halloween 09.
Who might the original sculptor/maker be?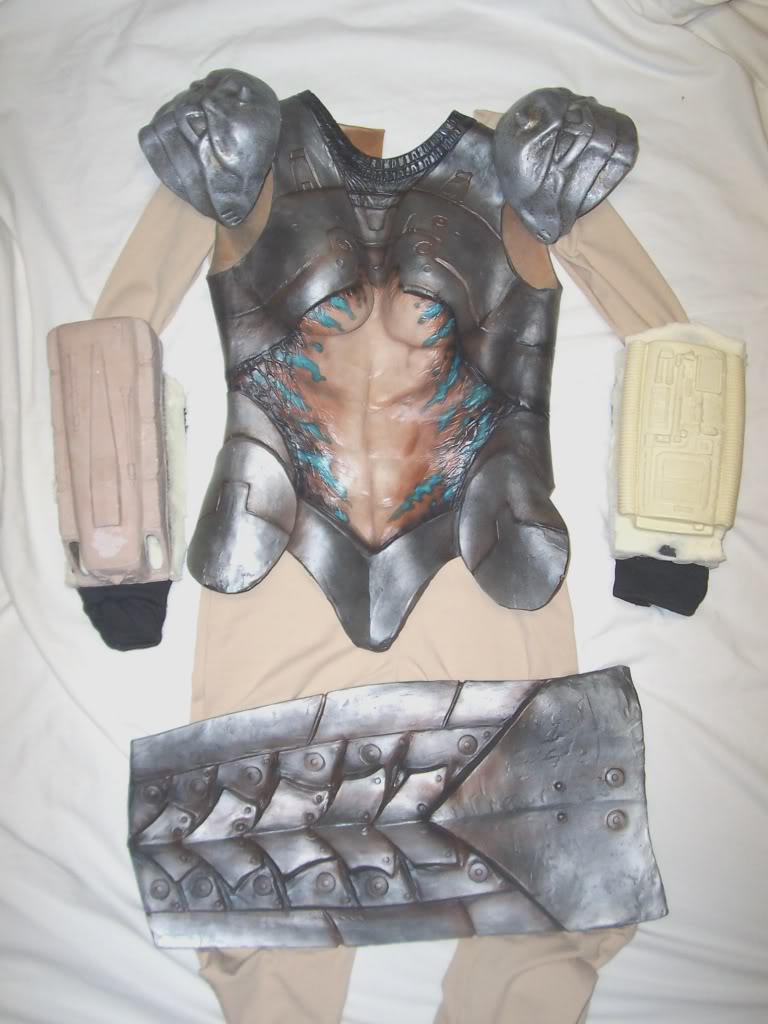 Otherwise, the above is the rest of the parts. Bob Bagy torso (unknown painter),
Shoulders and comp top by Mr Fett, Blade top by me, gaunts lowers made using
martial arts gaurds with a touch of "GreatStuff" to fill in, LOL.
Skin to be painted, kilt, feet/shins and blades to be made.
Thanx for lookin', wish me luck!