I got a raw KJP1 and a raw Scanner bio in the mail from chocoboy83 (Bryce) today - he wants me to paint up his P1 and Scanner Bios for him. This thread will be used to show Bryce the daily updates and also as a guide for n00bs on how to complete a raw Bio from start to finish.
First up is the KJP1 Bio. Its a perfect mold from Casey (as usual!) and it reminded me how much I like this Bio. First thing I did was dremmel out the eyes and then I drilled out the 3 holes in the tri-laser assembly. I also trimmed the laser shroud and put a hole in to connect the tri-laser. You'll notice that the area right between the eyes ins't dremmeled - that'll happen tomorrow - my dremmel battery died!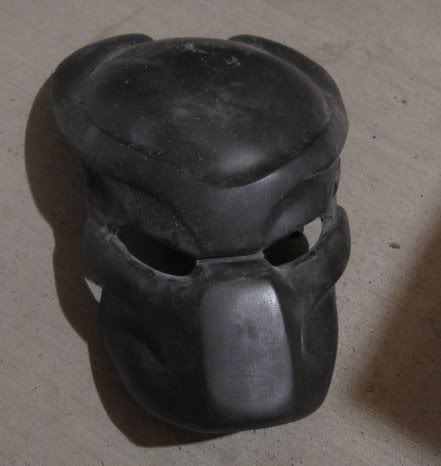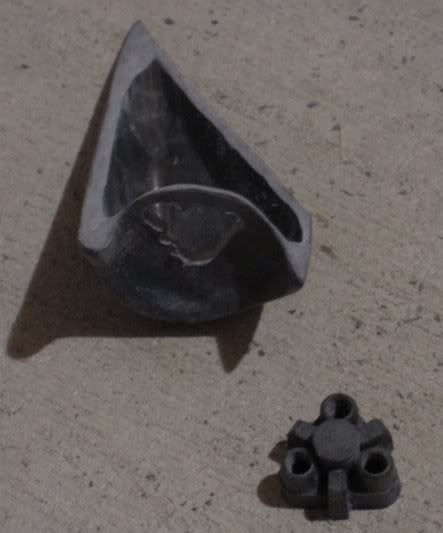 PS - remember kiddies - always wear a respirator when you are dremmeling resin - the dust is seriously harmful to your lungs!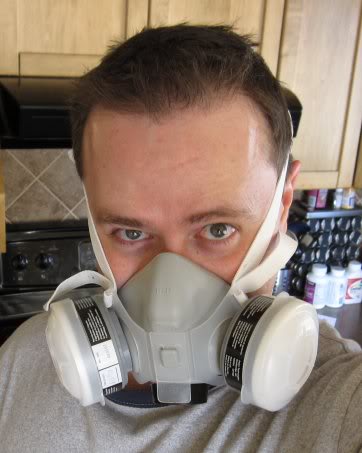 When I looked at the Scanner, I couldn't help but be unimpressed with how wafer-thin it is in some areas. I have to be super careful just handling it because if I grab it wrong, the Bio will crack. I had to use my dremmel to remove a bunch of imperfections so that the painting process is easier. Rough edges make painting more difficult, and this Bio is riddled with burrs and bumpies. I also removed the eyes and will look for some 2 3/4" lenses tomorrow.
This is the easiest way to remove the eye area on any Bio - dremmel holes around the edges, and then just trim the excess right up to the edge: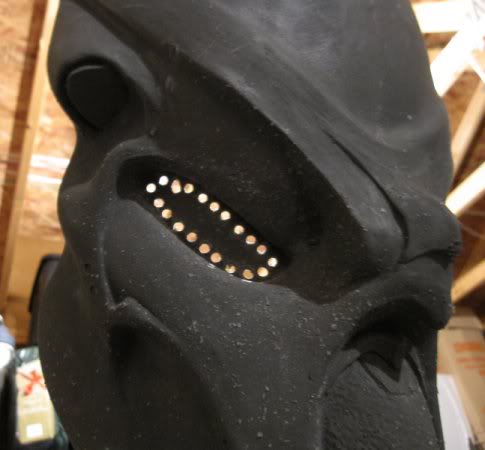 The white marks are just the burrs that have been ground down. They disappear when its been primed.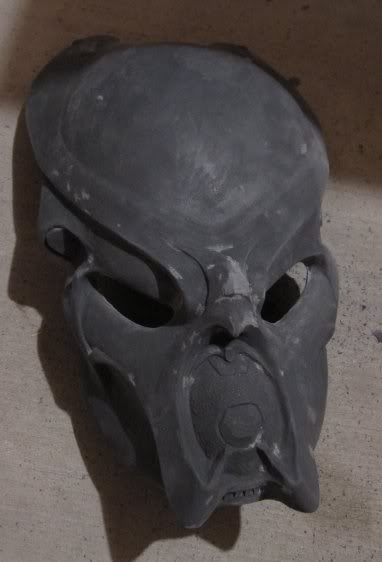 Tomorrow I finish the dremmeling, wash and clean all the resin dust off, and then start priming for paint...