For the last Paris Comics Expo, I decided to make a cosplay.
If you said "Comics", you said Super heros.
I absolutely don't have the body of a super hero...or maybe Baymax.
But I've seen a version of Superman that I could do; this version, drawned by Donald Soffriti :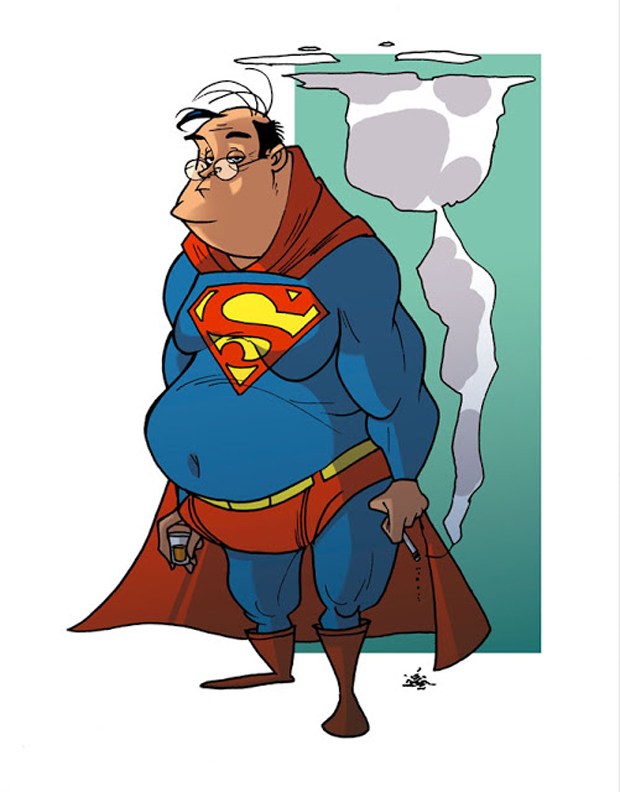 So I've bought a Superman costume, and even the XL one was too small for me...what a piece of chance !!
I've cut the costume, I've made it very dirty, made some holes, took a piece of carboard to write a small text, and here I am !!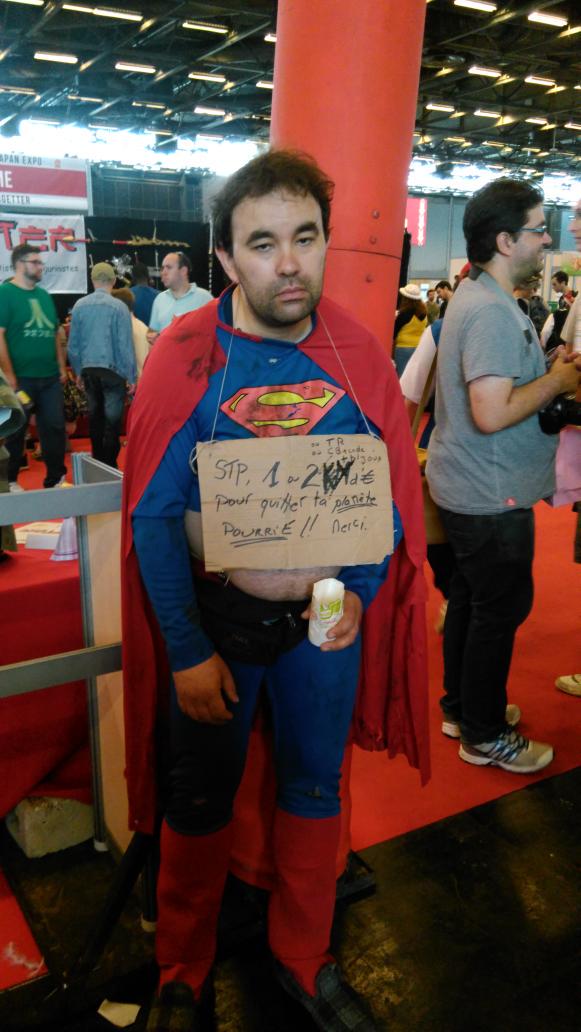 This picture was from the last Japan Expo at Paris...and I've won almost 12 euro with my poor face :cry
Some peoples said I was the best cosplay of the convention
lol
lol