Hello everyone!
First off, with the help of this forum i was able to build (almost) my first movie prop... the cryocan from jurassic park.
Here is the finished result!
I'm not too sure how it all started but after finding the model made by badwolfprops on thingiverse, I started printing it right away.
But this wouldn't be as fun a build thread if I just left it at that... so after printing the model, and cruising this forum, and as an engineer, I knew I could make it better.
So I started looking at the screen shots from the movie, and incorporating feedback by some on the very expensive, all metal one, and started modeling.
I was able to update the vial holders to make it look more screen accurate. I also redesigned the center post to accommodate the new vial holder design.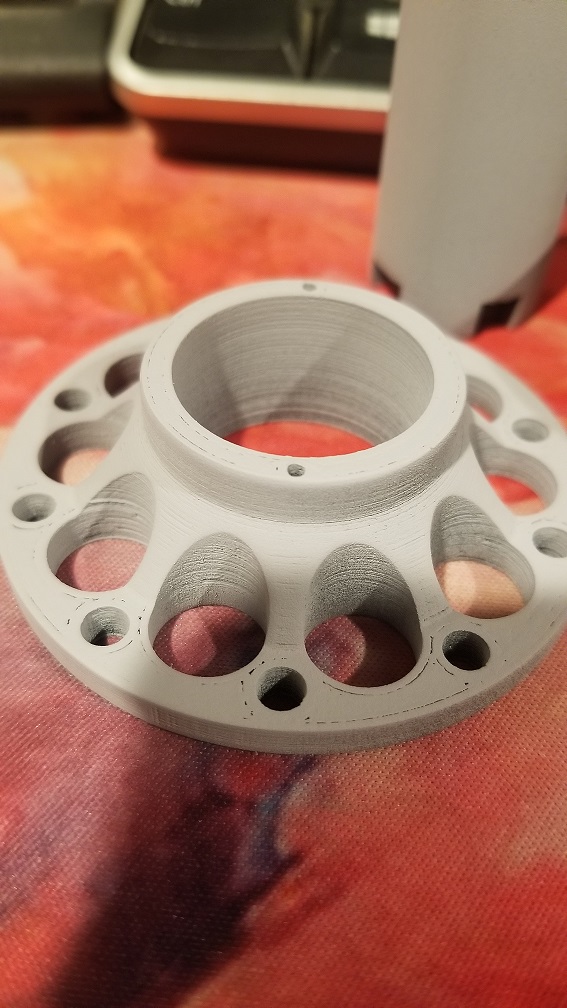 1 more thing that I had to get "right" was the shaving cream can. I found on ebay a vintage Colgate shaving creme can that had the correct size and sidewall shape as the movie so I purchased that and started building.
I am still in the process of final paint and assembly, and should have final pictures soon once I source a print shop to print the labels from jpmotorpool.com but here are some teaser pics of the process until then!
Here is the link to the upgraded model files.
!!!PLEASE CONSIDER TIPPING!!! These are 4 upgrade parts for the BadWolfProps cryocan. His model is great, but I wanted to make it more screen accurate. JP_Center post 1 piece is just as its says, 1 piece and allows for the top ring to sit flush and have no hard edge. Upper ring and Lower...
www.thingiverse.com
I purchased the vials from Ebay as well as the shaving creme can. The blue lid was used from the current barbasol can from the store.
Last edited: