hello guys,
i'am a Jurassic park fan and like to collect nice Jurassic park props. i have been looking for a john hammond cane for a long time but i could never find a nice one. I know chronicle collectibles made one but i didn't liked the wall mount and the overall look.
But recently i found one at a marked place and i immediately fell in love with it so i bought it. The cane and frame feel of high quality and cost lot of time to make , but i don't know the creators. it looks like a displayed piece and there is no production number on it , so it must be a 1 time build i guess.
No matter the creators even if its a home made thing i'm loving it and its the best cane prop i have ever seen.
But i want to know the story behind it , and this is the best place to ask in my opinion.
i cant find any similar images or information on the internet about this cane and the frame. so i want to know more.
I will describe it with the best details possible:
starting with the amber tip: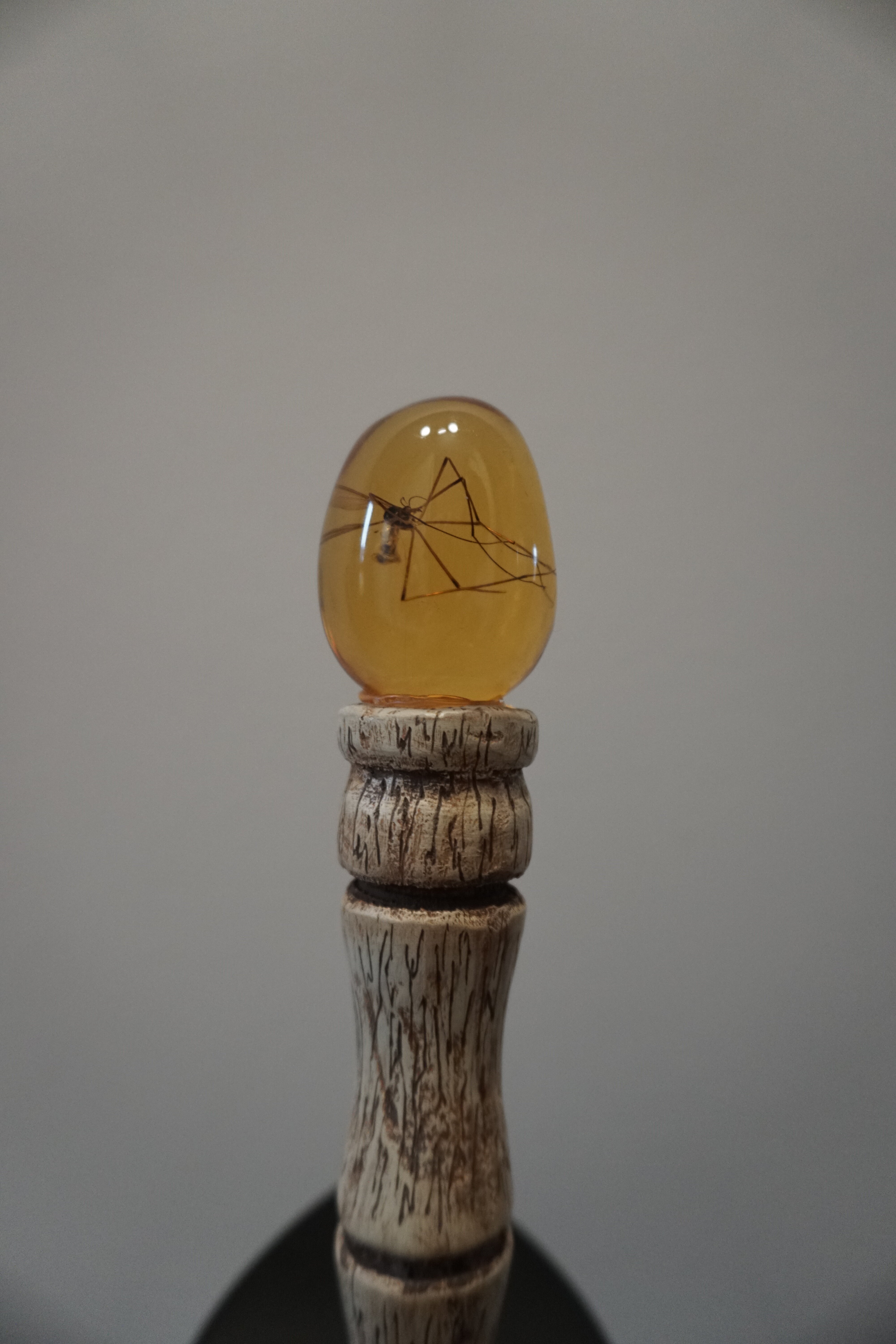 the amber tip has a distinct dent on the side , the color is quite orange. its a bit yellow on the picture because of the light. it looks like it's glued on top.
the shaft of the cane is made out of wood covert with a thick white paint.
here is the cane and frame in full pic:
the cane is standing of a frame which i have never seen before and fits like a glove:
the wire of the top part cant be opened so u have to slide the cane top to bottom until its in the foot holder which is carved out:
its all very well made and fits perfectly. the base of the frame is very heavy , a bit to heavy for wood so i think some kind of acrylic's or plastic. the shaft of the frame is made of wood. and its fixed to the bottom with a wooden pin: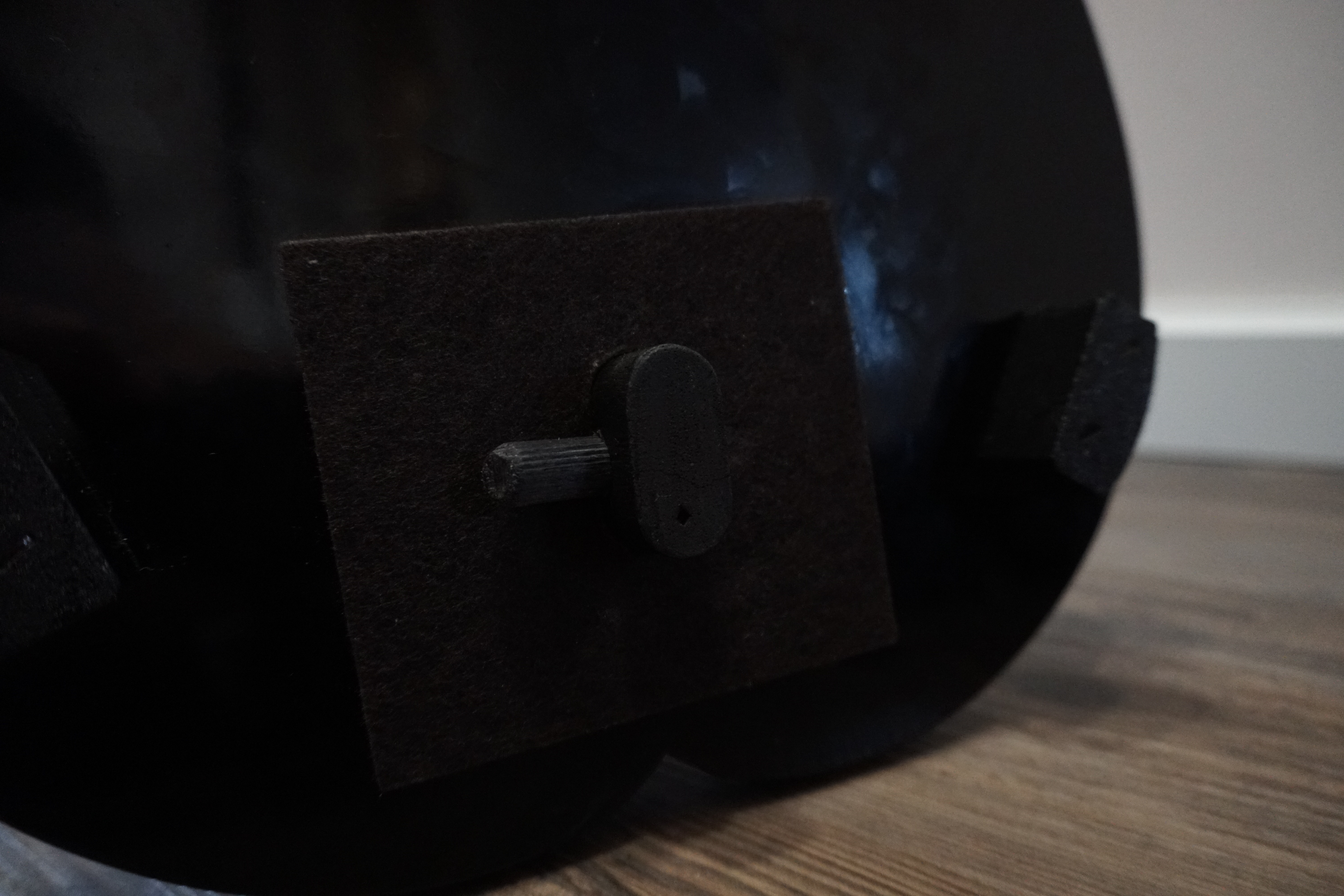 now for the logo plate, its made of 2 acrylic plates. the first plate is glued to the foot the second is screwed on. the weird thing is the image. its not a piece of paper but more like a sticker attached to the first plate. the sticker has ruff and smooth surface.
the logo say's ICONS but i cant find a lot information about the JP props they made. i found that they made a few eggs and claws but thats it.
could you guys help me out or do you know any information so i know the history of my prop.
thank you!