Active Member
RPF PREMIUM MEMBER
I've been wanting to build my own Mark I helmet for a few years now...the shapes and details of the helmet seem basic enough that I think I can whip something up pretty quick.
The goal is make the helmet all metal, yet light enough to wear comfortably. The thickness of the metal will have to be pretty thin but still look like it has some heft to it. I'm definitely not an experienced metal worker so I like the fact that the helmet is beaten up and there's some artistic license if it doesn't turn out perfectly. It should be a fun experience trying out some different metal-shaping techniques.
When I first got the idea a while back, I went to a local Value Village (thrift shop) and found these old enamel-covered metal camping pots to use as the base shape: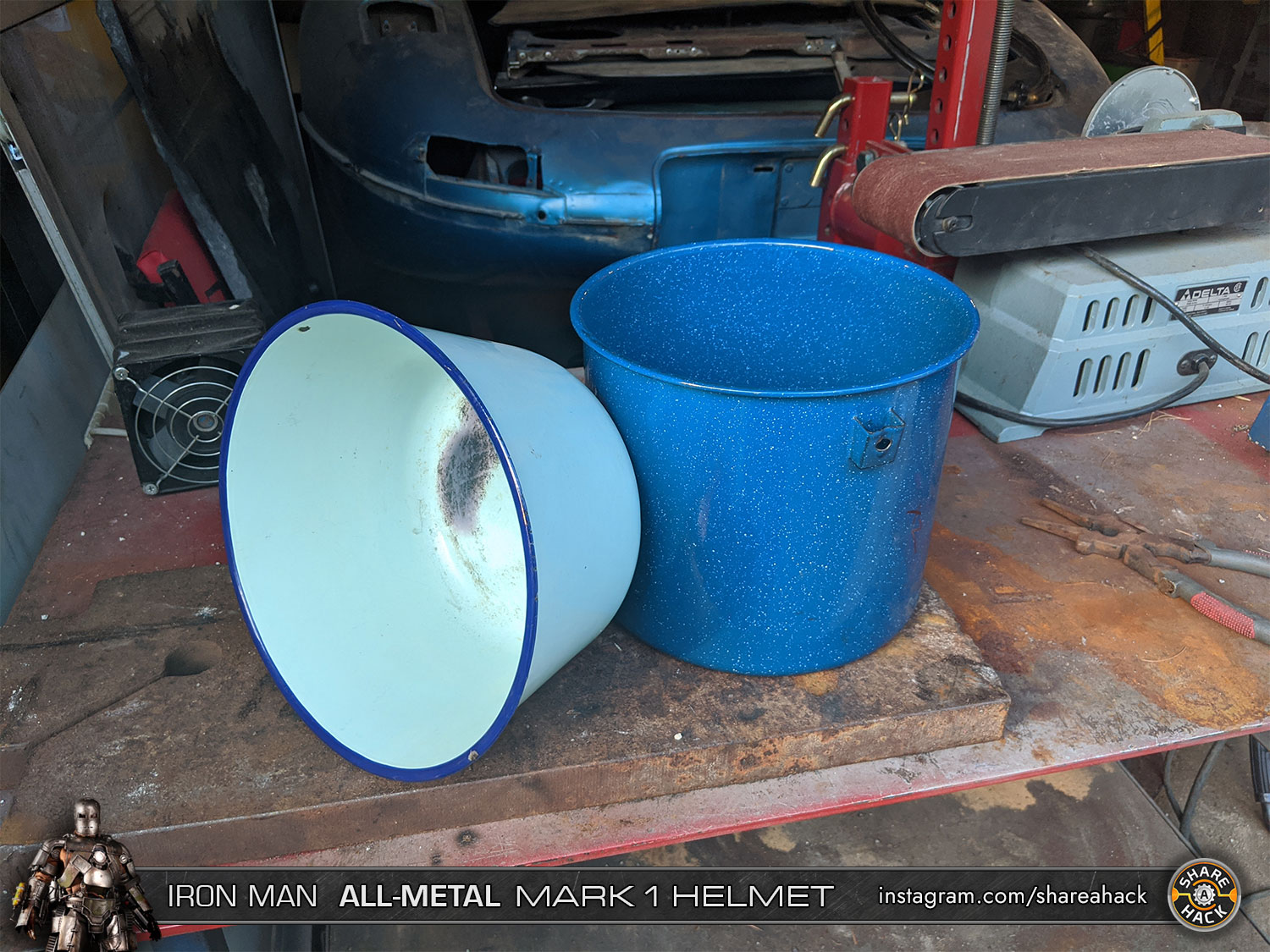 It would probably be a better idea to make a paper template, then transfer the template to sheet metal, then bend it and weld it all up...but I've already got the pots and it'll be a fun challenge to see if I can upcycle them into a Mark 1.
I also thought about using a mini propane tank that I have as the base shape but after it lifting it I think it would be wayyy to heavy to wear comfortably.
I'll be filming the whole process and documenting it here in this thread.
We'll see how it goes