Well here's a little weekend project I started. Upon getting a new place, my dad gave me some beat up old bar stools and a wicker table with a glass top. In order to get them to match the rest of my place, I had some work to do.
Original stool
Lots of sanding to do (I loath sanding)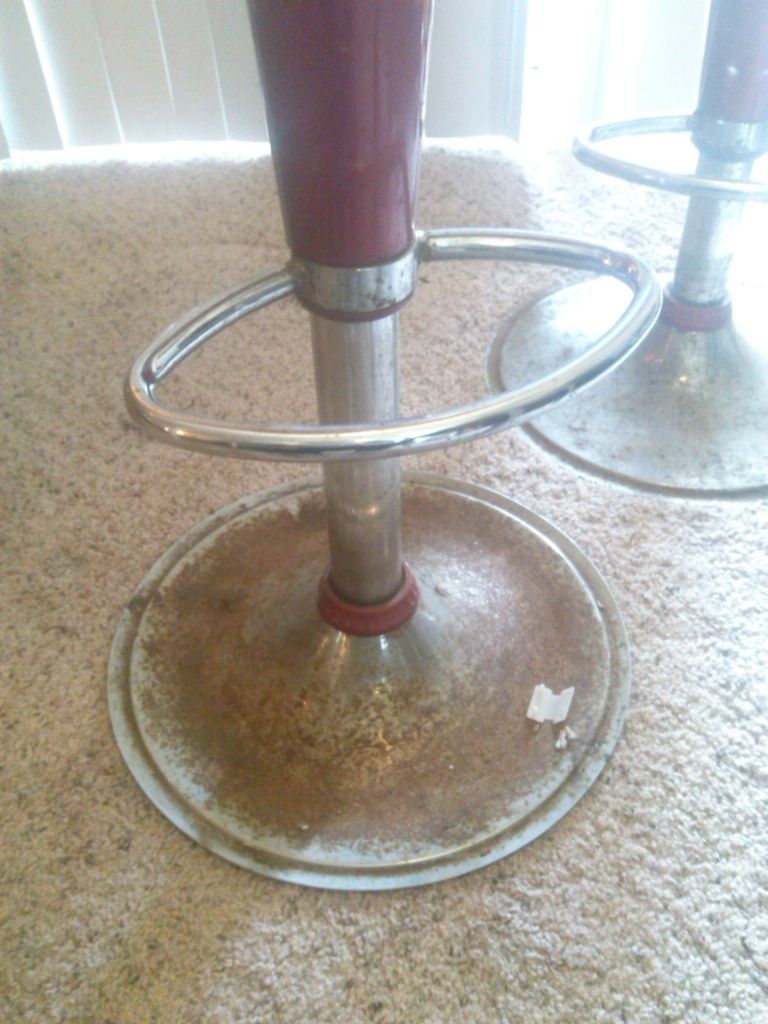 One finished stool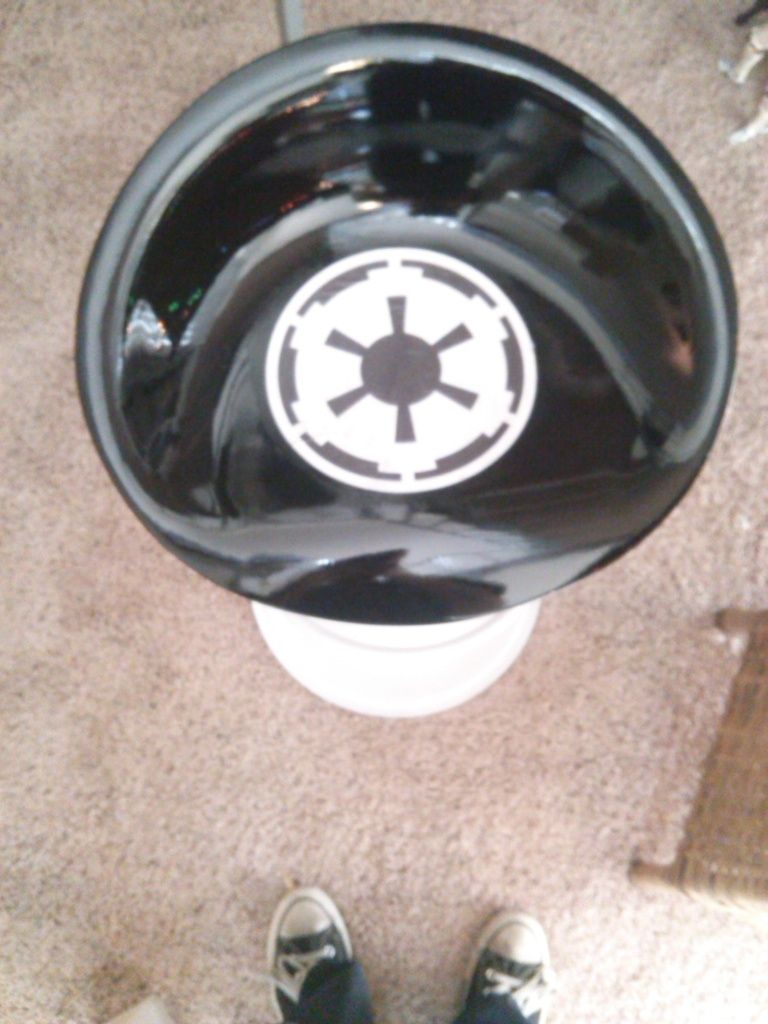 And the table top
I still have to finish the white on the other stool and then the wicker table and then it should be all done!