Hi there. I've seen a fair bit of older scifi so I've noticed some things pop up over the years; in particular, very low budget films/shows having these sort of silvery jumpsuits pop up:
The Spy with Ten Faces (1966)
Hold On (1966) (these are meant to be spacesuits, but the helmets are obviously just racing/pilot helmets painted silver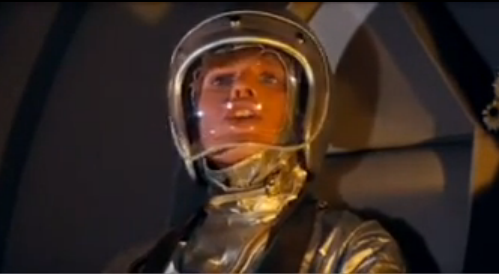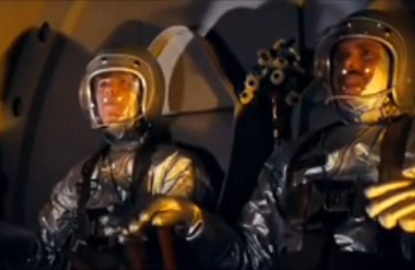 Doomsday Machine (1972) (also a case where its just racing helmets meant to stand in for futuristic gear)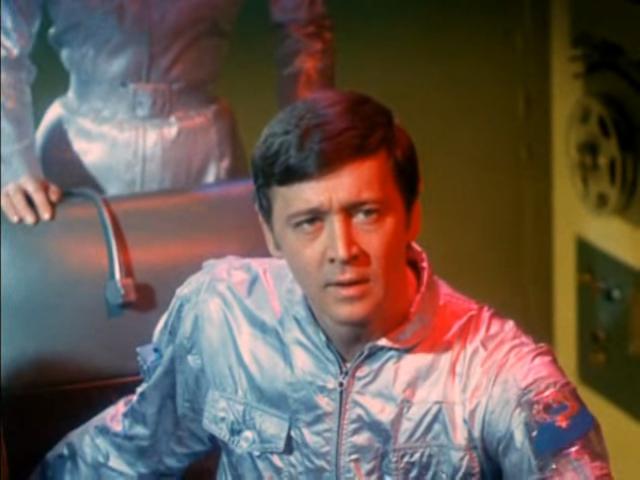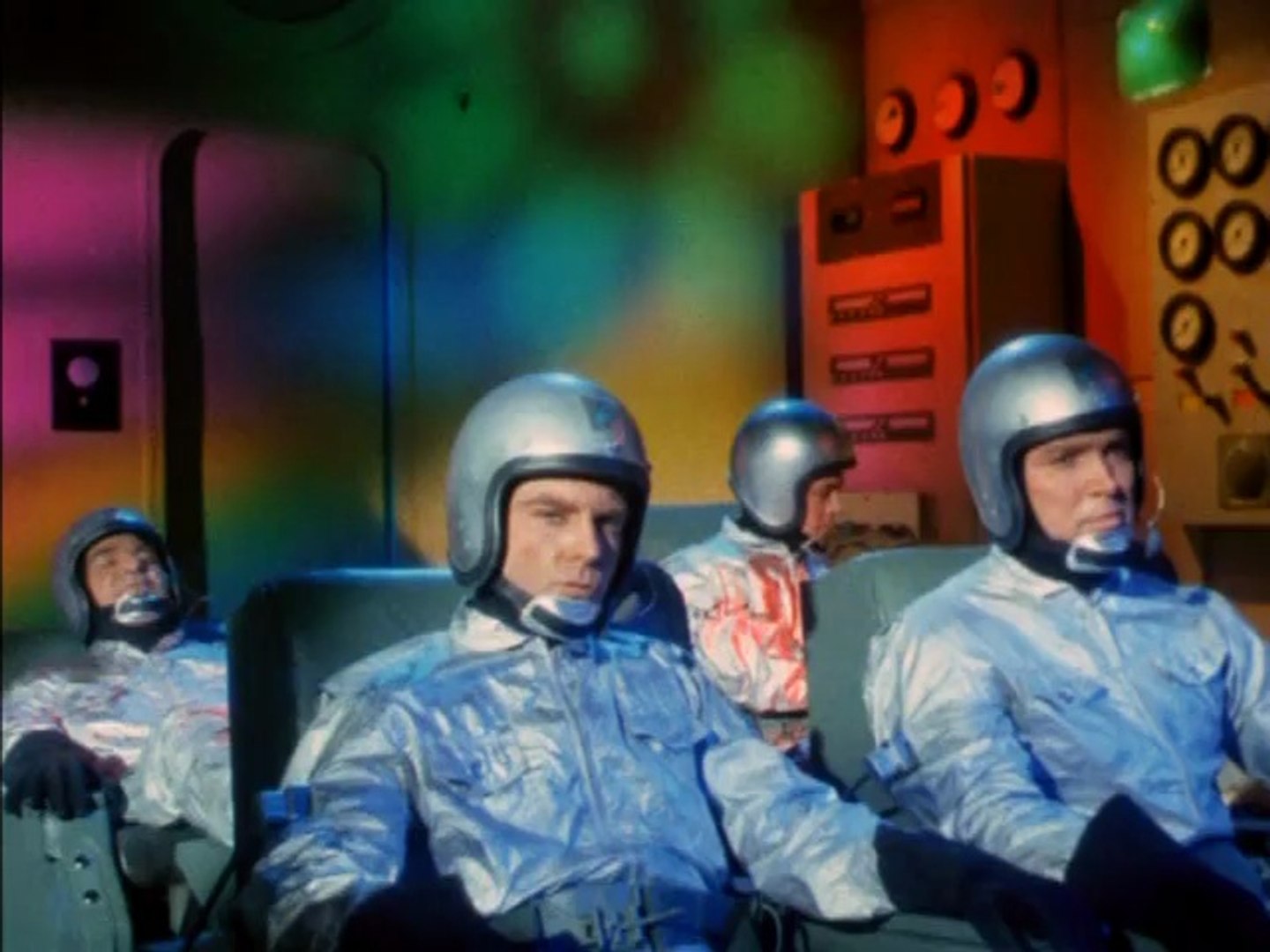 The Starlost (1973) - infamously cheap Canadian scifi series, so I wonder if these weren't just off the rack and altered with red lining (that wide shouldered and slightly snazzy checkerboard patterned stop is almost certainly bespoke made though )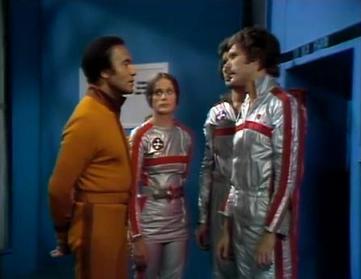 The Tomorrow People 'Achille's Heel' - again a case of a very, very low budget scifi show so its best to assume these could have been off the rack and only the helmets made
Godzilla vs Mechagodzilla and Terror of Mechagodzilla - the Black Hole Planet 3 aliens in both have suspiciously Earth-like outfits despite coming from outer space, so I have to feel they are off the rack (with the leader's in the former film being altered)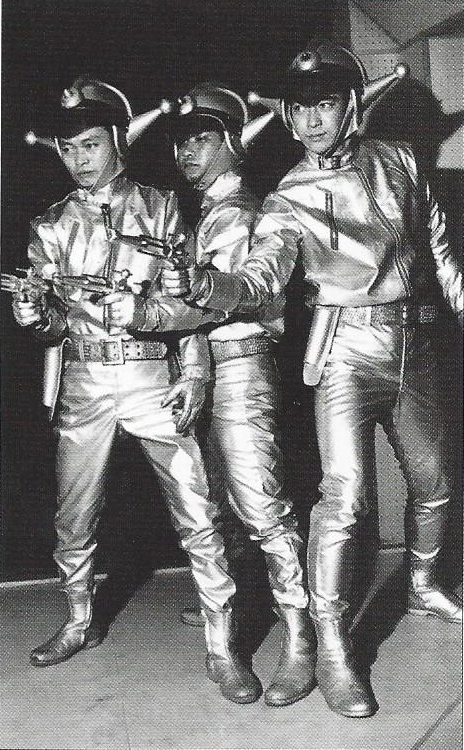 Space 1999: various silvery jackets in the first season, which mostly utilized bought gear barring Rudi Gernreich's Moonbase uniforms, the spacesuits + some of the aliens.
Another type of silver jacket was bought for the series, and was called a 'fun garment'
, which makes me wonder where these black lined jackets were from.