In Short...............I find this site in 2010 and all of a sudden I have an overwhelming urge to build/paint a kit again after many many years away from this kind of art.
To ease me back in I opted to paint one of the 1/6 skulls first, using a q-tip and some tissue rather than a brush, a nice little ice breaker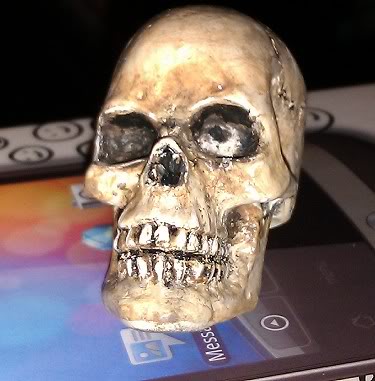 Next up it was time to get a bit more serious and prep her properly,after pinning and some minor fill and dremel action it was time to prime
I used a can of molotow premium spray paint in a mid grey blue tone and it covered real nice.
I also scratch made a replacement flap/skirt from some bits of old leather to use in place of the resin one.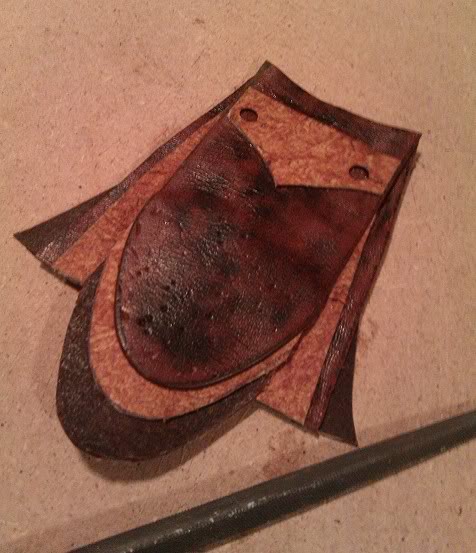 leg armour painting in progress.