I need help from somebody who knows about rtv molding rubber.
As you can see by this picture I got big wad of rtv on my diving bell on top of the main viewport which took me ages to get right.
Problem being it's been like that now for three days and I'm starting to panic.
I dont think its going to go off so the question is how do I get it off without damaging whats underneath
(a sculpt of the window in plasteline ).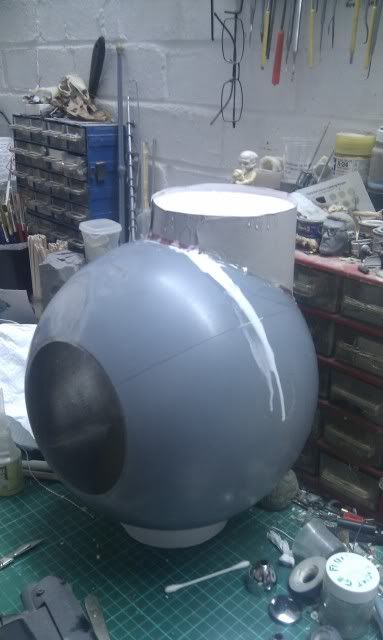 Last edited: