Hi all,
I've been a lurker here for years but I dont believe I ever started a thread. Being we are in the last week of Jurassic June and its the 30th Anniversary of the original film I figured I'd chronicle what has been one of the most involved and daunting builds I ever attempted, the Jurassic Park T-Rex.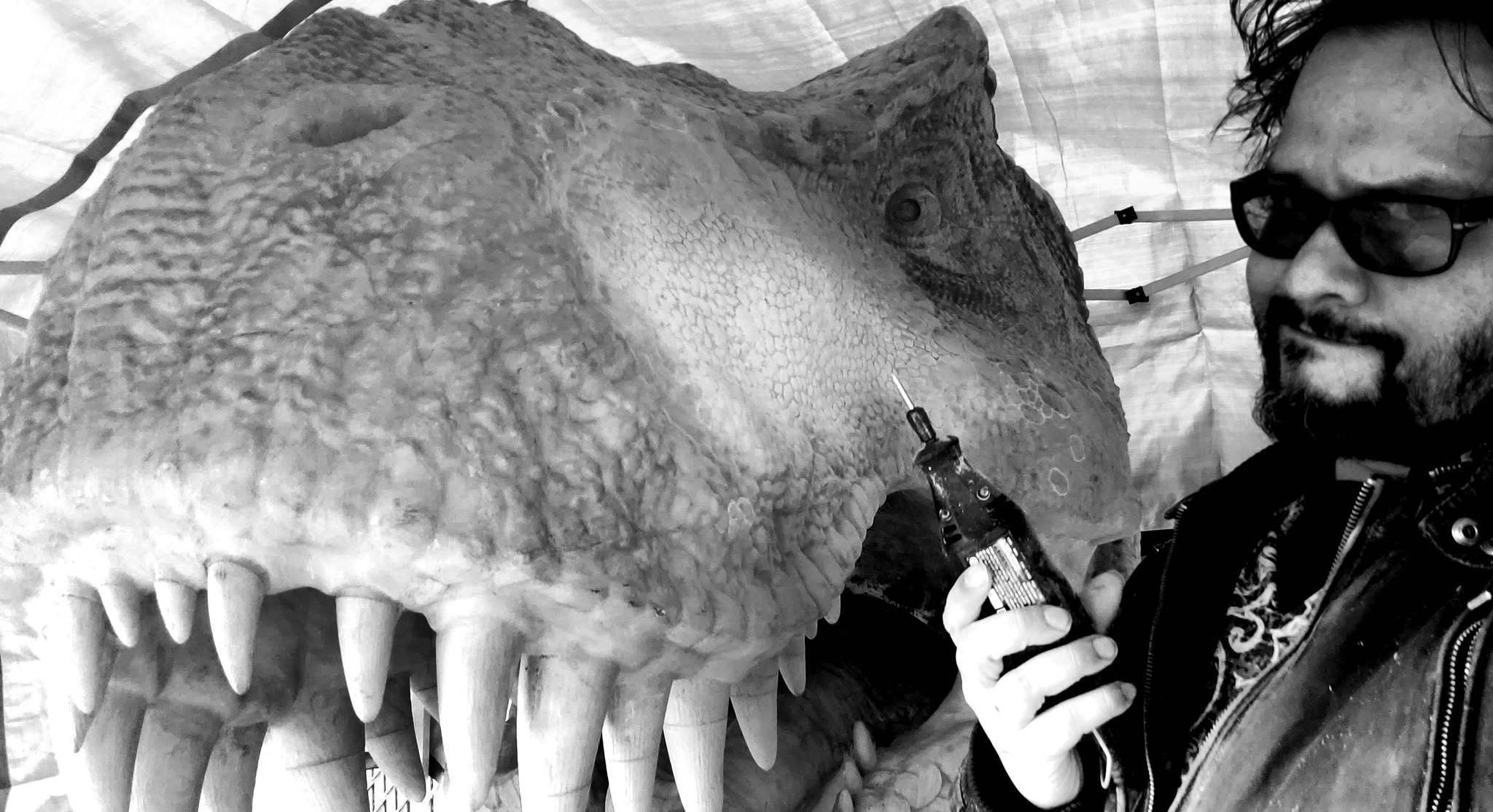 The model is Robert Miranda's
yankeetrex
who scanned it from a SWS asset. With his permission, and alot of $, I got it printed and transported to LA for the "Dino Fest" event at the Natural History Museum of Los Angeles, this was a year before COVID. The company who we went with who gave me the most affordable quote for a 3D print was out of Canada. It arrived in one piece, and was made out of a more industrial plastic filament, not like the ones that are more commercially available for hobbyist or at home operations. Originally I was curious about foam milling, akin to what SWS did for the Lost World and JP3. However I was surprised that filament was the cheapest option for both shipping and producing something so large.
The finished print arrived in September in a very large shipping crate, it was unpacked by my crew and we pepped it for exhibit as a raw 3D print.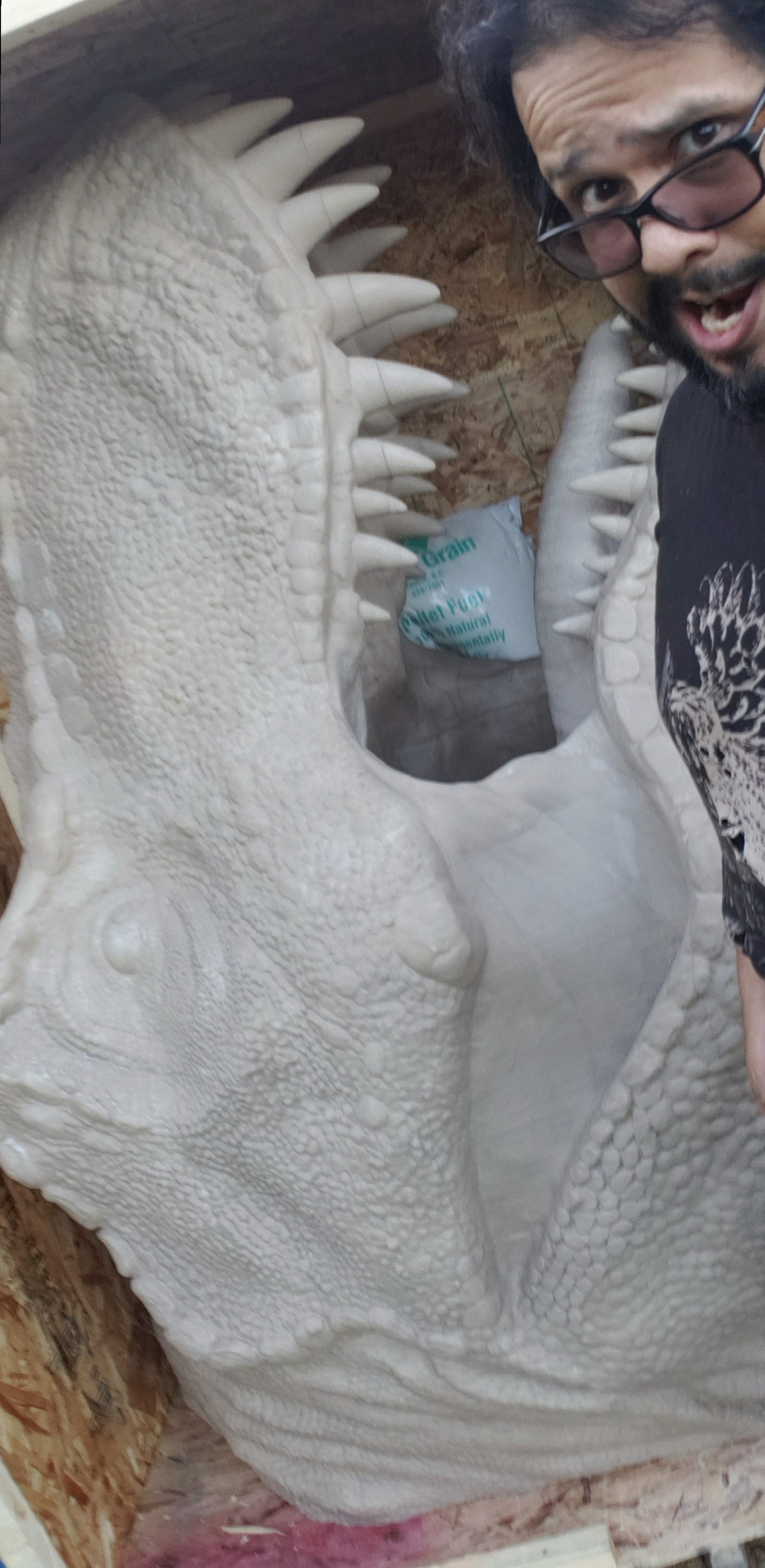 When we premiered it, it garnered alot of attention, naturally. We even had a few from SWS old guard who worked on the Dinos from JP drop by and give it its blessing. The print was 80% faithful to the original SWS prop, most notably in overall proportions but when the show was over I needed to get started on recarving the detail lost from the 3D print process.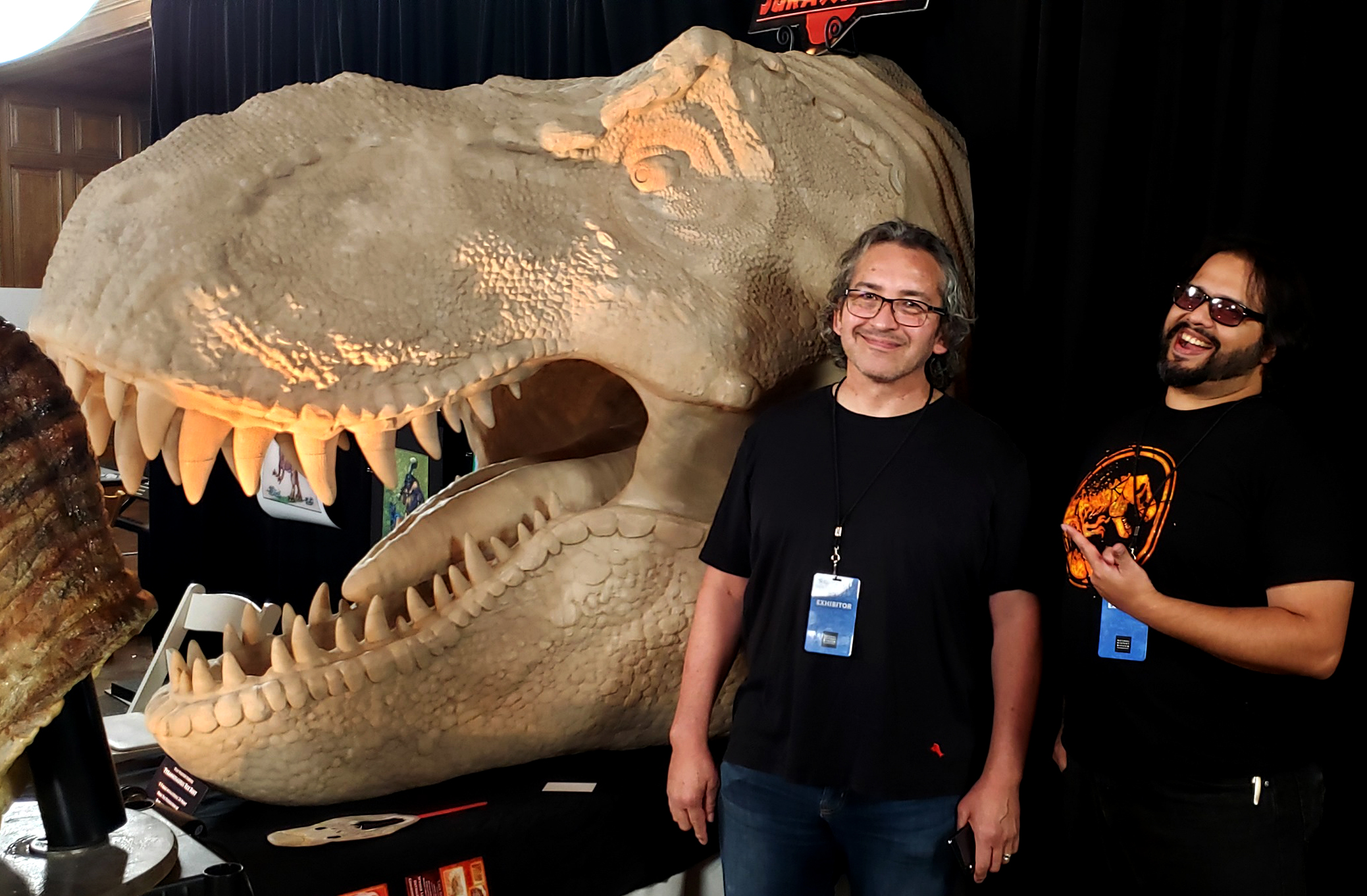 When I started I settled on a regular Home Depot brand Dremel and had to used different bits through trial and error. This was well into year one of COVID and the Pandemic so it became more of a shelter at home hobby in between working at home with my then regular job, and to just keep from going stir crazy. I had always planned to work on Robbie (What I nick named her, after Roberta from the original JP film), but when the pandemic hit and we were all stuck at home for year one, it just seemed like the perfect muse to keep me from going batty lol.
The first thing I noticed was how the plastics used reacted to the Dremel, and the hardest part was controlling the amount of carving by the dremel and not punching through the 3D print and creating just more holes. I did this a few times, patched them, smoothed them, and then went about trying to train my hands and gain the muscle memory to keep the dremel from digging another hole. It was a process I wasnt prepared for, and alot of the beginning for me was just trial and error.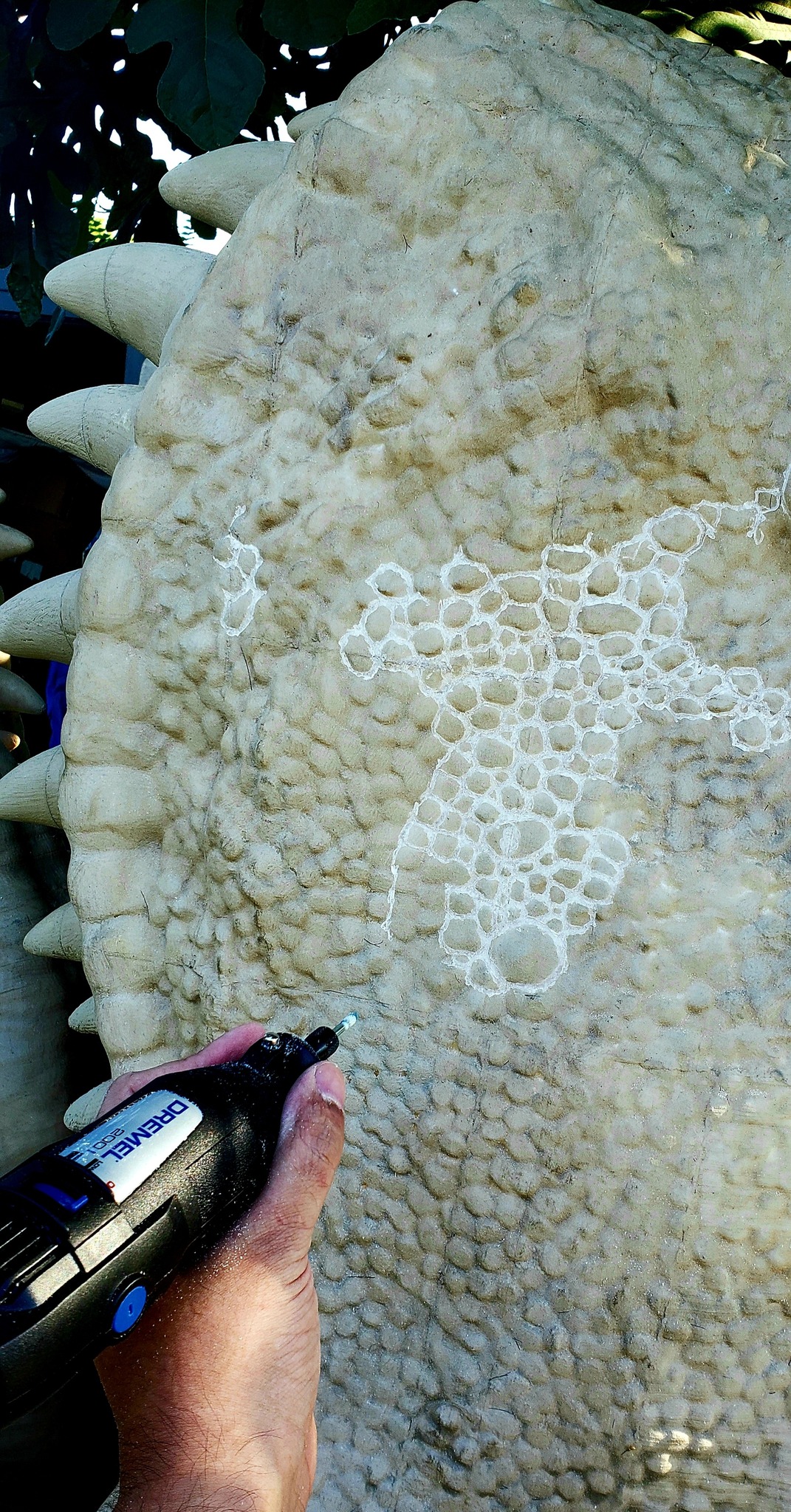 While I was working on this stage we started getting heavy rains and winds, so I built a small shelter for Robbie so I could keep her out of storage and just sitting in the backyard while I continued work on her in between work shifts. Sadly this image was the last image of her intact before a heavy storm hit, the end result wasnt good.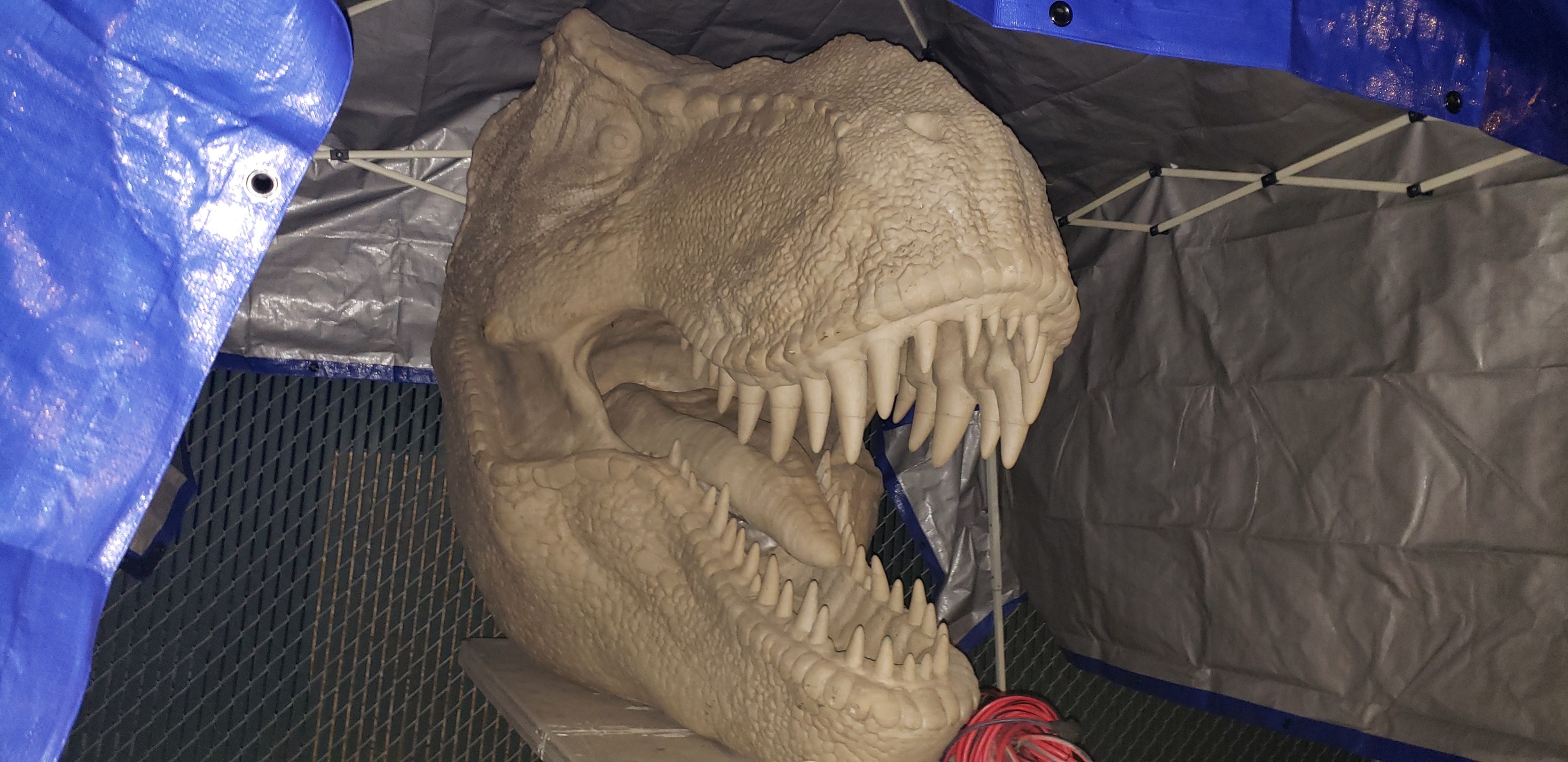 To be continued....
-Josh
Last edited: