Alright, we are at the home stretch of this build. I will say I'm currently in negotiations for a potential exhibit so, pending those talks and if a deal can be made i might revisit Robbie to do more detail orientated painting but for this blog, the paint job was cut short because of the looming deadline we had for exhibit back in 2021.
So, when I first stated painting Robbie alot of it was out of the can spray paint from home depot. Their color pallet was surprisingly very diverse and from the images I referenced from the Stan Winston School I was able to match up the primary colors used fairly well. I first hit her with a ivory white for the whole model, then when she was covered I hit her with a off yellow in key areas like the skin folds or places which would be hit with darker pigments when I started to apply the browns and other color hues. The yellow was more of a pastel yellow, and I used mostly satin or flat colors, no glossy paint because of the heavy latex content it usually carries.
After the base coats were applied I then started applying the broader browns and striped hues and color patterns. This was to establish a more broad sense of the color and paint scheme. At this stage however it did remind me or a giant Kenner Toy as the paint job had a very plastic toy vibe to it. I took a photo of this stage just for posterity lol.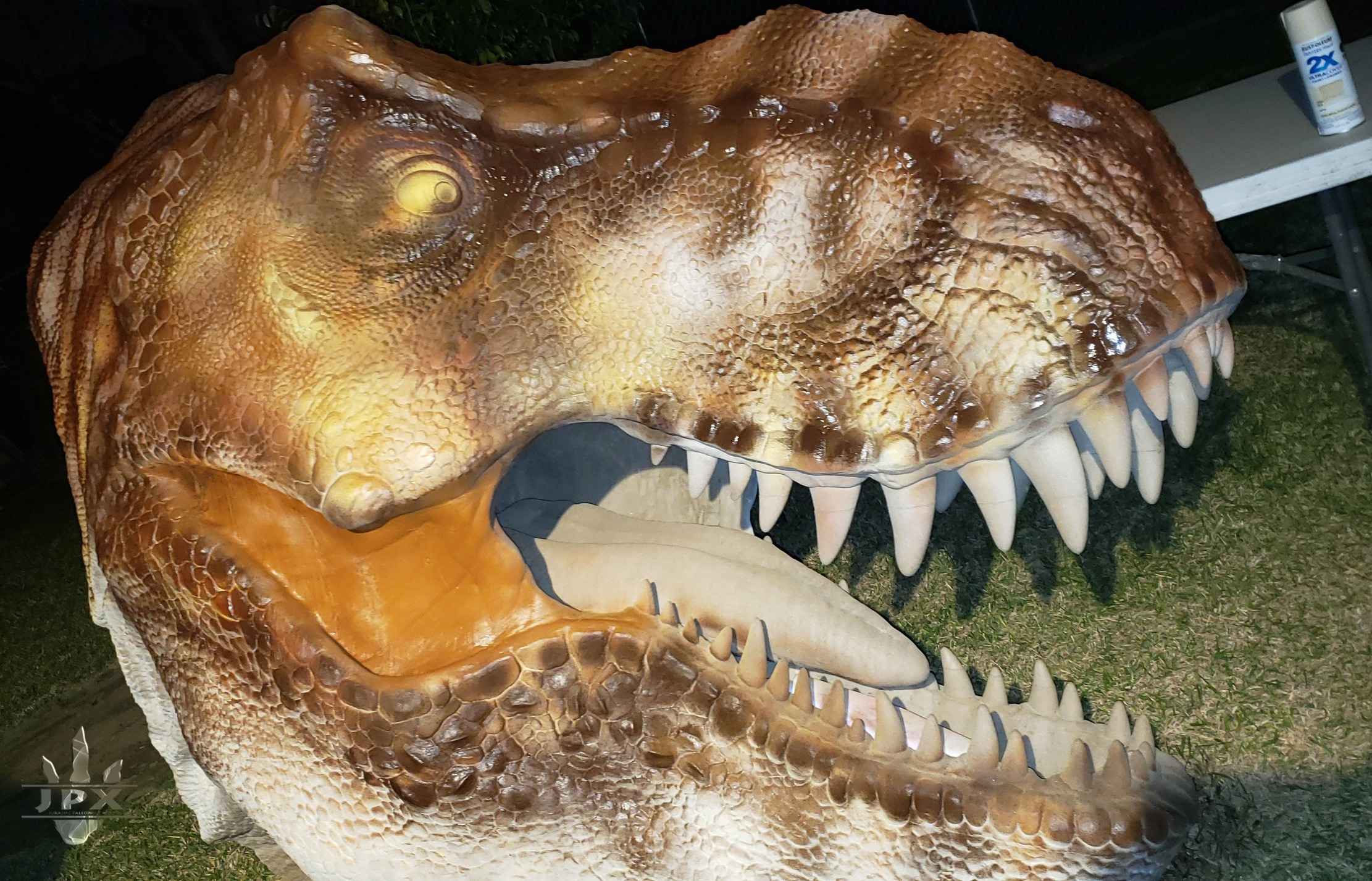 One of the things I did was do directional painting with the spray cans to highlight key areas but also keep the lighter coloration in between the scales to note certain details. It worked for a few areas, which was a way to cut corners due to our looming deadline.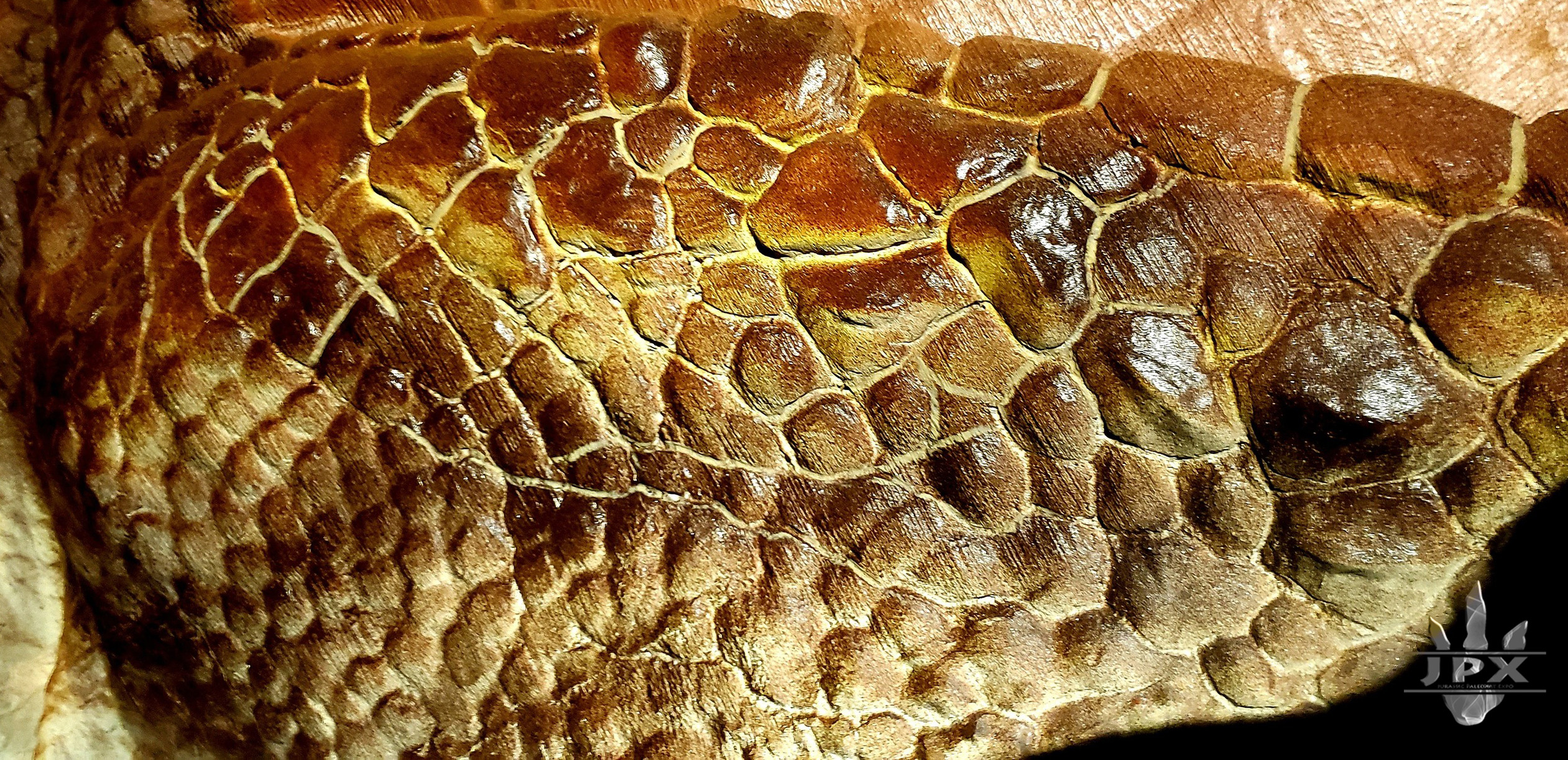 The next step was masking all the teeth to paint the inner pallet and mouth. The mouth was largely sculpted from scratch by Robert as the 3D scan couldnt catch all the details within the mouth interior, so I had more freedom. That said I have since visited IOD and seen the inside of Roberta's mouth, so I can go back and revisit the mouth interior to better match the pallet and tongue.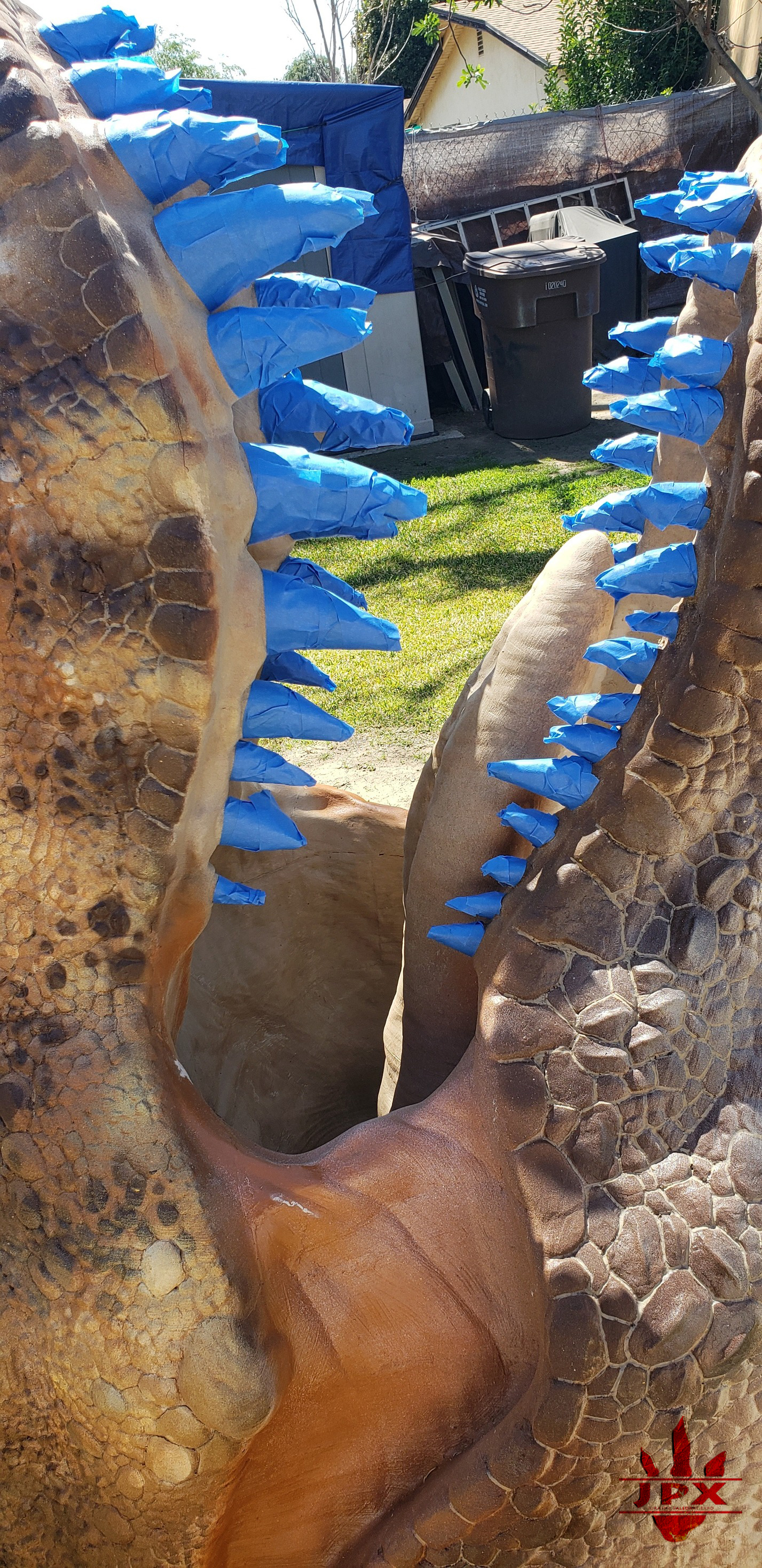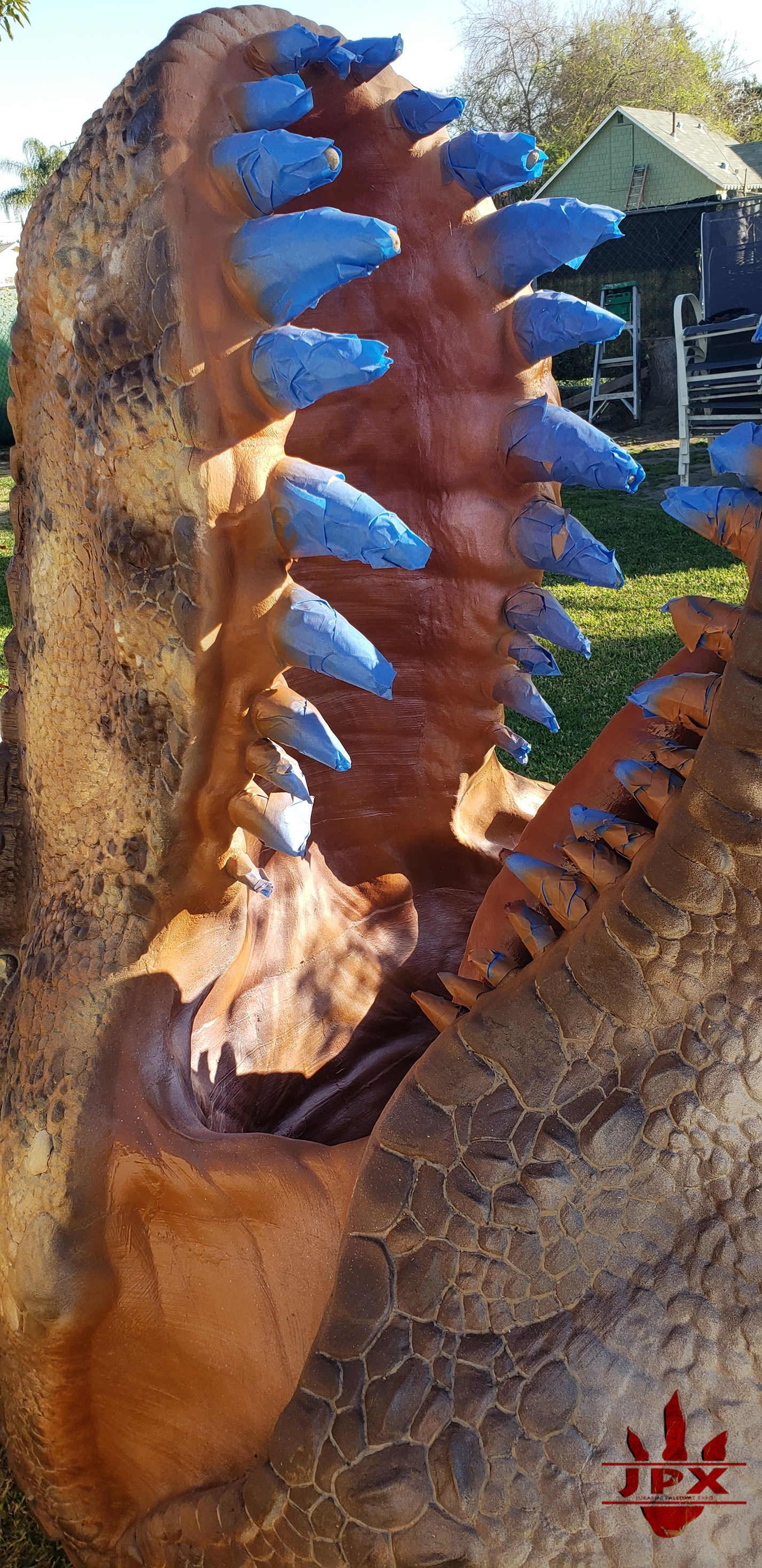 From this point I moved on to stencil work and then we were off to the exhibit. The next post will be the final post for this thread and this build. But this thread might have more to add onto pending tomorrows studio meeting so, fingers crossed I'll have more content to add.
To be concluded.....