Sr Member
RPF PREMIUM MEMBER
It's been a while since I posted up any of the projects that I've had ongoing (lots started, but nothing finished yet), so I thought I'd throw this up for some feedback as I go along.
The last human bust I painted up was my T3 Arnie, and I got some good pointers here as I was going along, so if you've any tips/suggestions (especially on the skin tone - human skin is NOT easy to paint) please post up.
OK, so I got this bust raw/unpainted. I've been working with several different colours, all brush work only (don't have an airbrush), various washes and stippling. Working on the unscarred part only just now obviously. Here's where I'm at: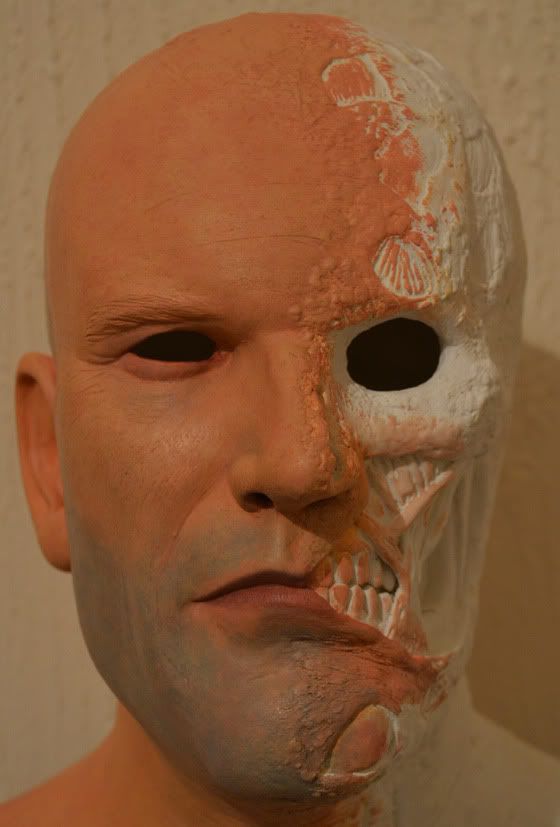 With and without flash
Skin tone detail
So far I'm thinking the pink on the lower eyelid needs toned down a
little
and the ear needs more colour variation. Other suggestions?
Oh, and if anyone has any good high-res shots of the scarred side, please share, I want to get this just right! :thumbsup