Sr Member
RPF PREMIUM MEMBER
So I decided that I wanted a 3D Giger wall thingy. I decided to 3D model his painting "XiX".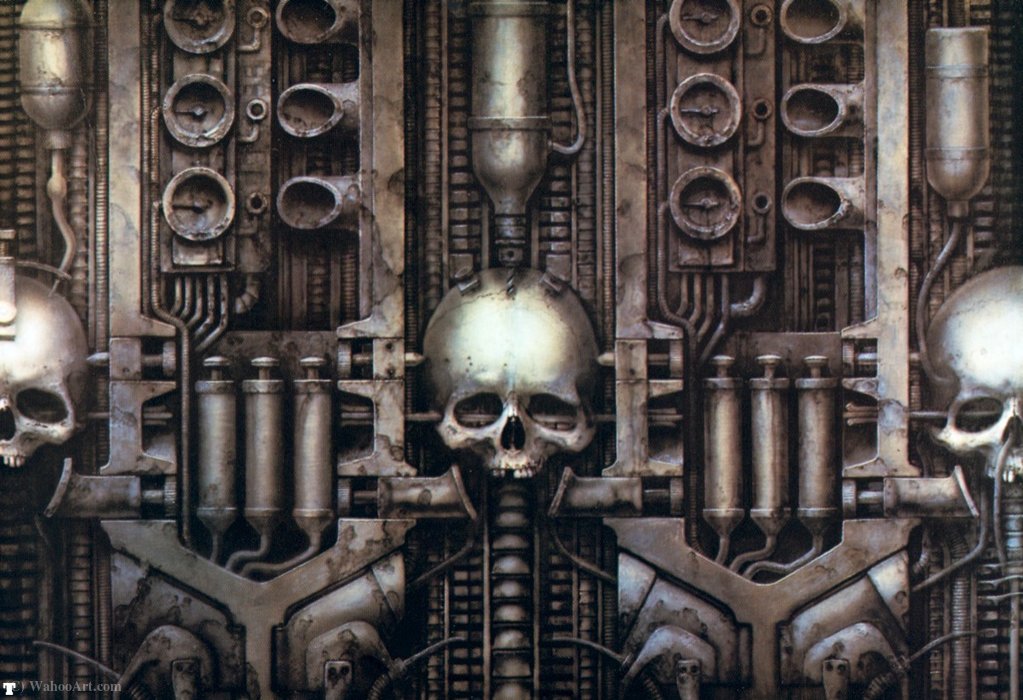 I started with planning how to do this on an Ender 3 S1. Because the skull needed to be life size, I modeled the entire painting and then started systematically slicing up "panels" that can be glued to a final substrate. Of course because I wanted to get the scale correct, I started with plate 5. This is the skull section.
Of course I will post more once completed but this will be sanded, filled and then painted to closely match the actual painting .
More updates soon!