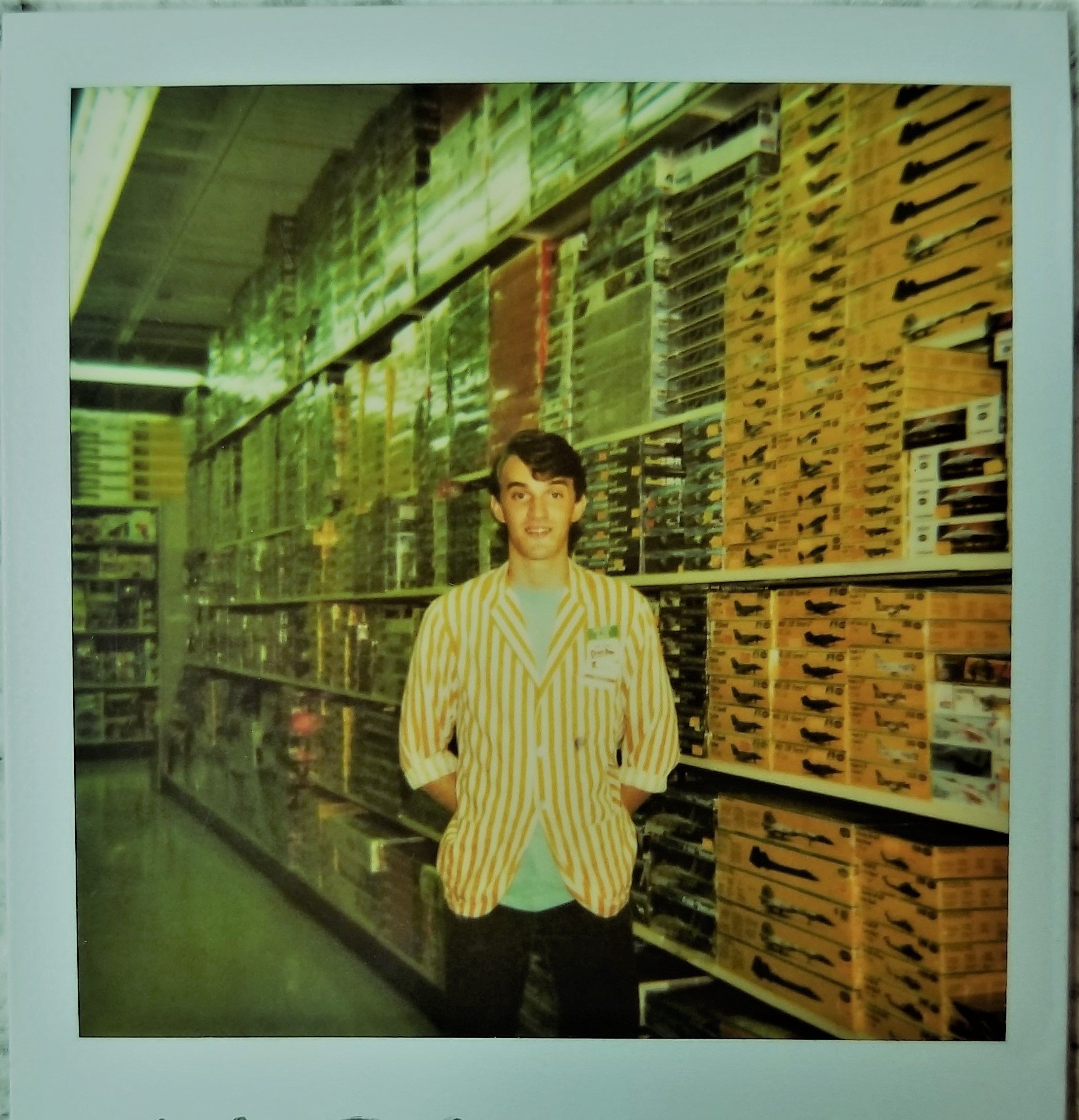 Just kidding, of course. Here's me working at Toys-R-Us during the summer of '88. The model aisle was a disorganized mess and I convinced my supervisor to let me spend a weekday breaking it down and reorganizing it (as bad as this aisle was, the Barbie aisle was always much worse!). Of course, not much that is kitbash-worthy, but I still had a blast and it's cool to see all those kits! Sorry for the Polaroid quality, but some things to note:
- rolled up sleeves say "I work hard!"
- wearing my Who Framed Roger Rabbit? promotional pin.
- super cool sea foam green Ocean Pacific t-short hidden under that suave TRU jacket.
- green employee of the month tag as a result of this re-org.
- all the MPC Star Wars kits were long gone except for one C-3PO in a beat to hell box. I still should have bought it!
Working at TRU was a great way to spend my high school years. I still miss it!