Hello, I'm introducing here :
>> New Members: Please Introduce Yourselves Here! <<
I created a Youtube channel for the project :
Gamin C01G
Presentation :
The Dream :
I was really disappointed with Terminator Dark Fate.
The future is getting closer and as a super fan of The Terminator and Terminator : Judgement Day, I would like for 2029 ; an important year for the saga ; pay homage to the first two films in the franchise. With three films, in 2028, a blockbuster, a direct sequel
to the long version of Terminator 2
, where Skynet will return. A film really dealing with the dangers of artificial intelligence and a third way of treating the notion of fate compared to the two previous films.
A T-800 will protect John CONNOR from two T-700 (real robots) sending by an emerging Skynet. The questions will be, why they have no flesh and who sent the T-800 ?
Skynet was developed by Cyberdyne Systems based on the remains of the work of Miles Dyson. Skynet is versatile and has allowed Cyberdyne many advanced techniques. Including the humanoid Terminator design far superior to the competition. One of Skynet's possibilities is to find criminals on the run. One day they ask him "The phone book's killer", Los Angeles, 1984. Skynet finds him but it crashes and goes into standby state. Its operators still manage to extract the name and address, he is arrested. But there is a problem, they recognize him "too well" on the surveillance videos, as if he had not aged. In fact the arrested man was born in 1995 ! In reality, they asked Skynet to find the first Terminator ! This is how it discovers the story of Kyle Reese and Sarah Connor and identifies its "alternative self". Having seen via surveillance cameras (alternative end of Terminator 2) that Sarah Connor regularly records messages, it decides to find them all. For that it sends T-700 to attack her and John Connor, as well as a T-800 to protect them and thus gain their confidence and infiltrate them. Not yet having the technology to produce living tissue, the Terminators wears masks and sunglasses. The T-800 finds the tapes and brings them to Skynet who will be able to learn a lot about its "alternative self" as well as its strengths and weaknesses. After that, it "wakes up" and decides to take control of Cyberdyne ...
Will it follow the same fate ?

And yes, no visitors from a distant future.
In 2027 a "low budget" prequel to this film, a horror movie, in the style of The Terminator, where a Terminator chases its targets and kills them like a slasher character. With a real T-800 acting, the scariest thing will be "It's no more a science-fiction movie !"
In parallel of the events of the other movie, Skynet send a Terminator to kill the team that built it, in prevention of an attempted destruction or reprogramming. Not yet having the technology to produce living tissue, the Terminator sent by Skynet wears the face of its last victim and sunglasses.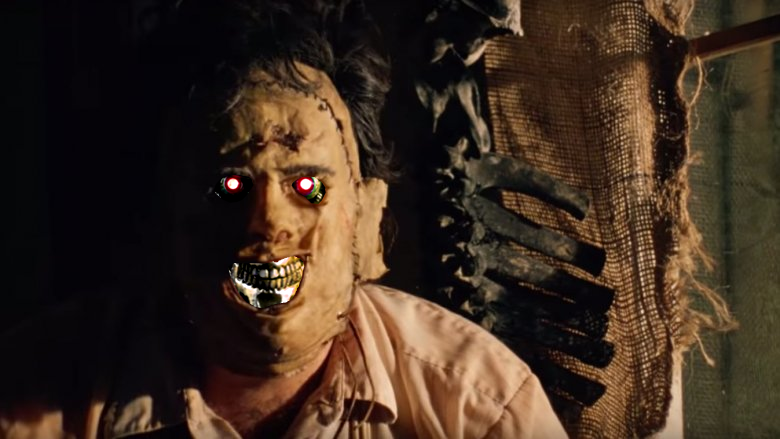 And in 2029 :
Terminator: Tech-Com 38416
. It would be a prequel to The Terminator from 1984, from Kyle Reese's point of view so the events that brought Kyle Reese back in time during the War against the Machines, to protect Sarah Connor in 1984.
But I hope I can pay the ultimate tribute to the first two films, a real Terminator 800 series model 101, "3D printed" in titanium and able to act like in the movies (but not kill). But before that there will be a prototype, made of composite materials and whose artificial intelligence will come from open source data.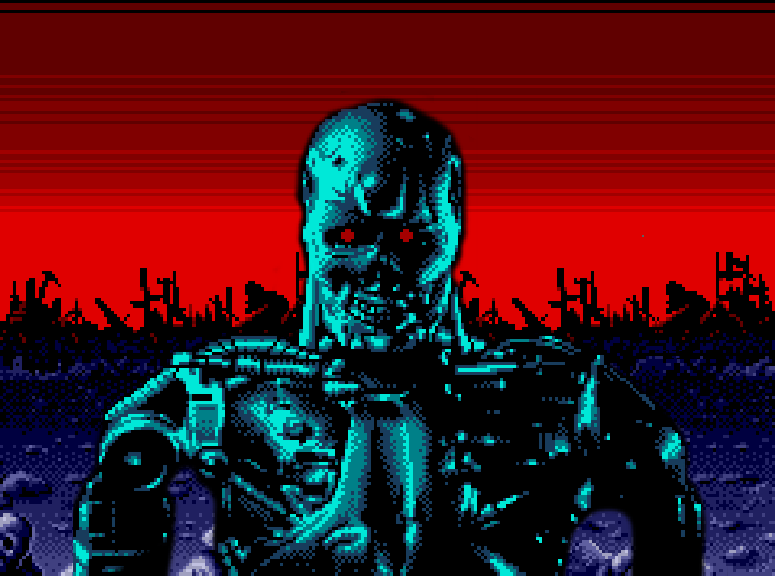 This prototype will be built in three stages:
-The head
-Torso with arms
-Legs
The goal will be to make him "intelligent" at each step
The head :
-Voice assistant
-Solve simple problems
-Recognize its contacts
-Recognize objects
-Stereoscopic vision and estimation of distances
The torso with the arms:
-Greet
-Sign language
-Manipulate objects
Legs :
-Learn to walk
These are the basic objectives.
To deepen artificial intelligence, I would draw inspiration from the theory of
multiple intelligences
and the
triarchical theory of intelligence
, using maximum open-source data.
For the head I'm based on a vinyl kit.
And for the I.A, I'll try to begin with
Kalliope
on my computer. Later, for the hardware I will use a
Nvidia's Jetson Nano
. It will be nicknamed "Gamin" (kid in French).
For the moment, I mainly use preexisting material to assess if I am able to have good results and therefore to invest myself more.
Some photos for the moment :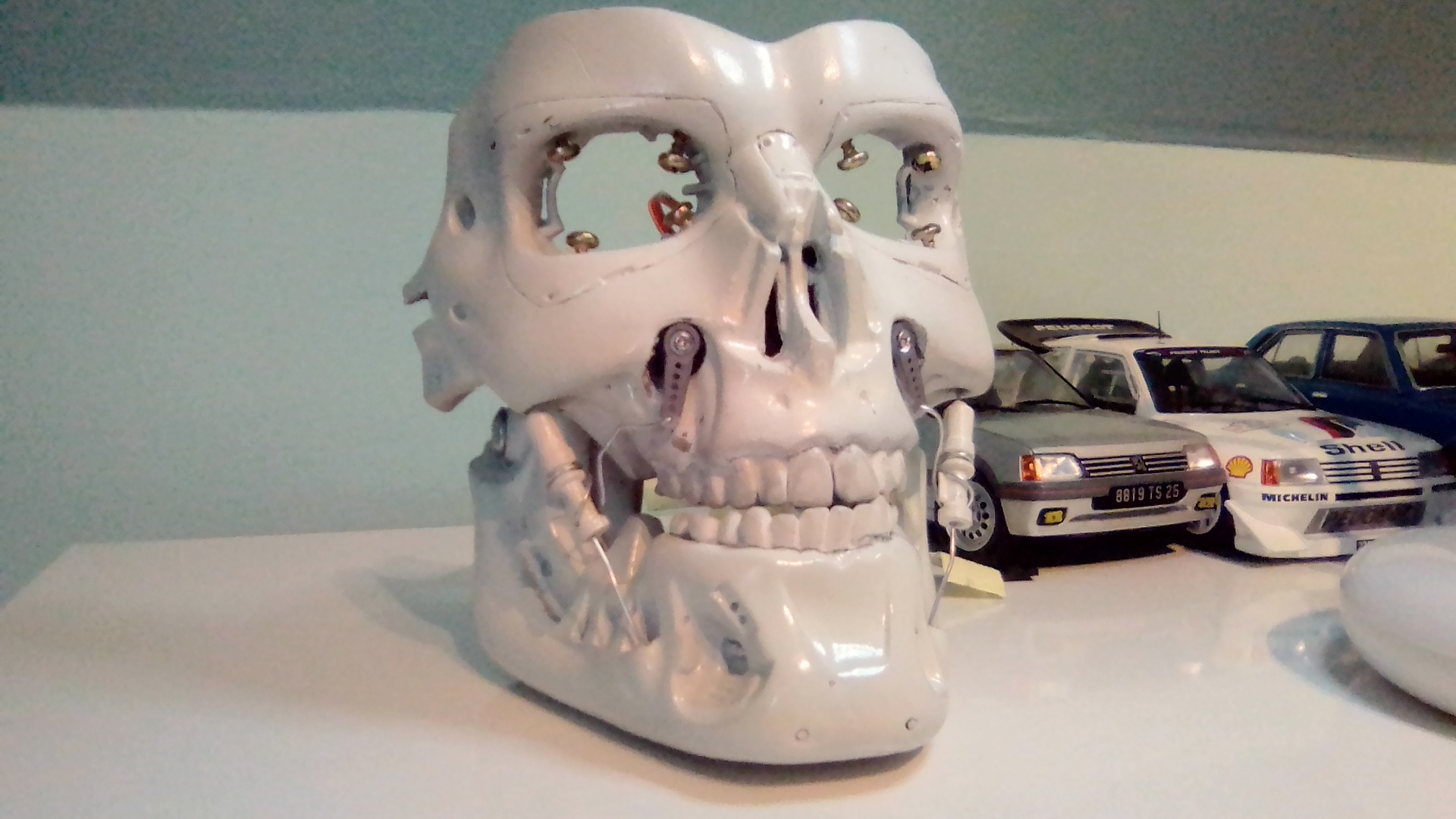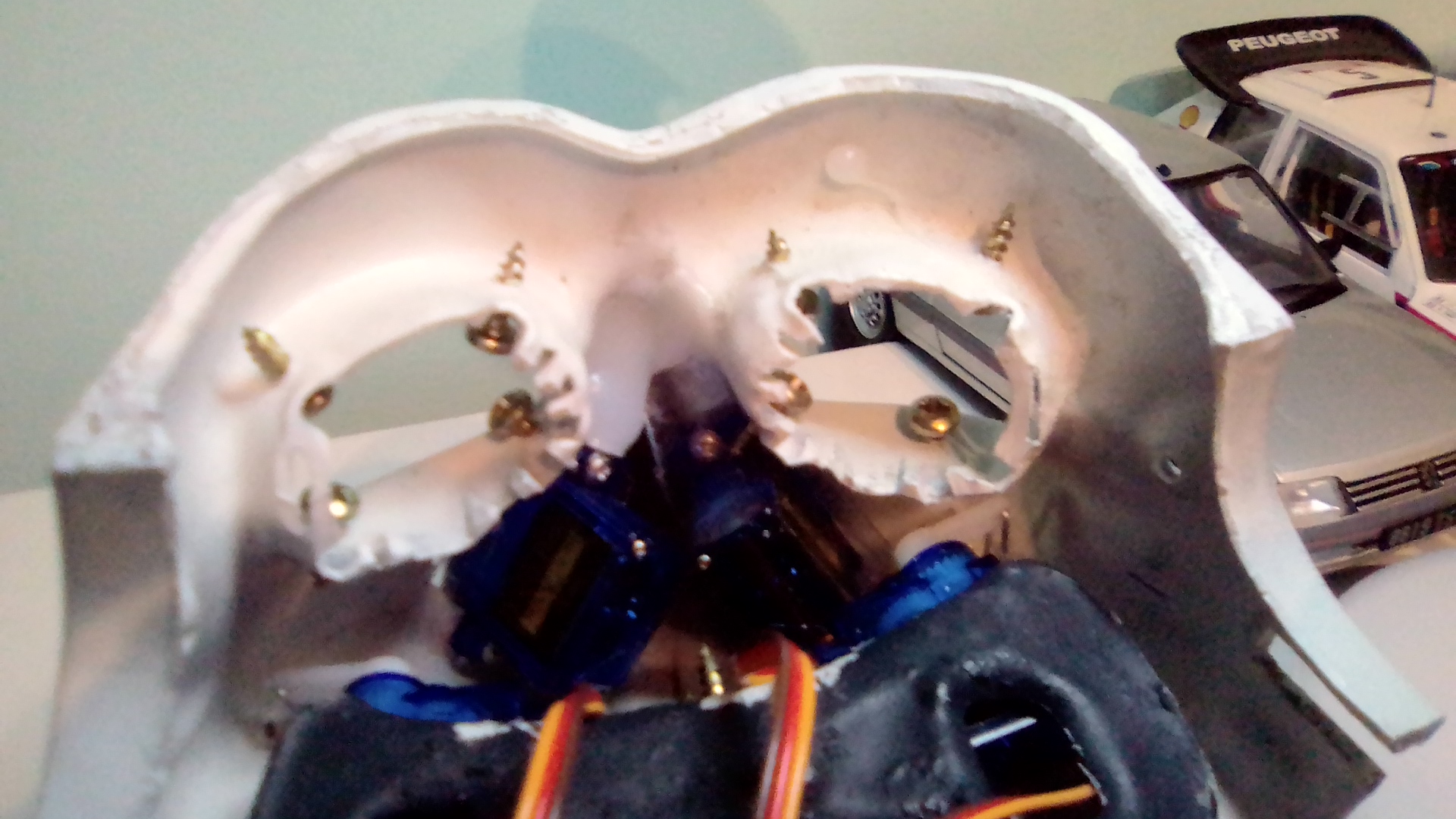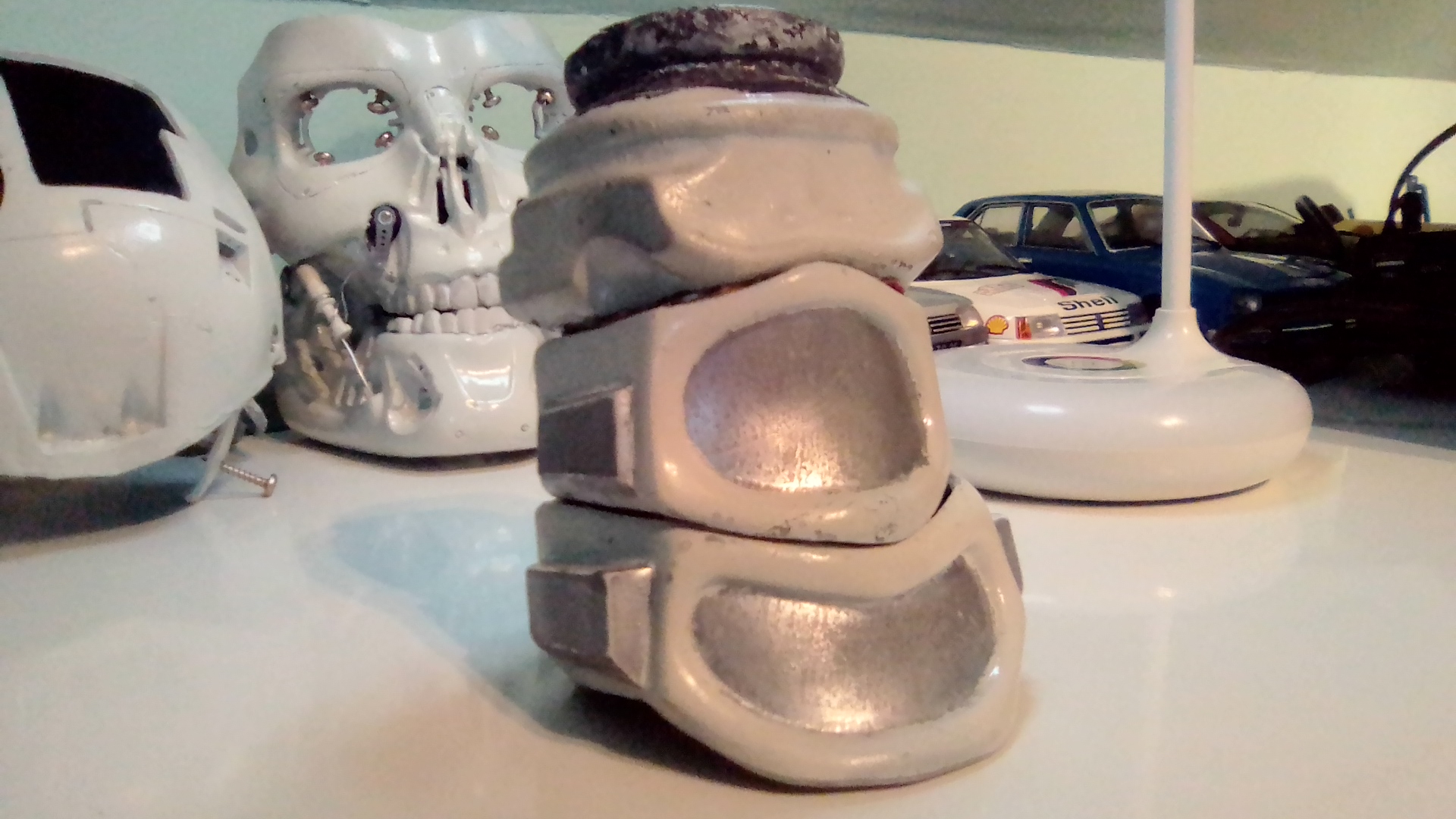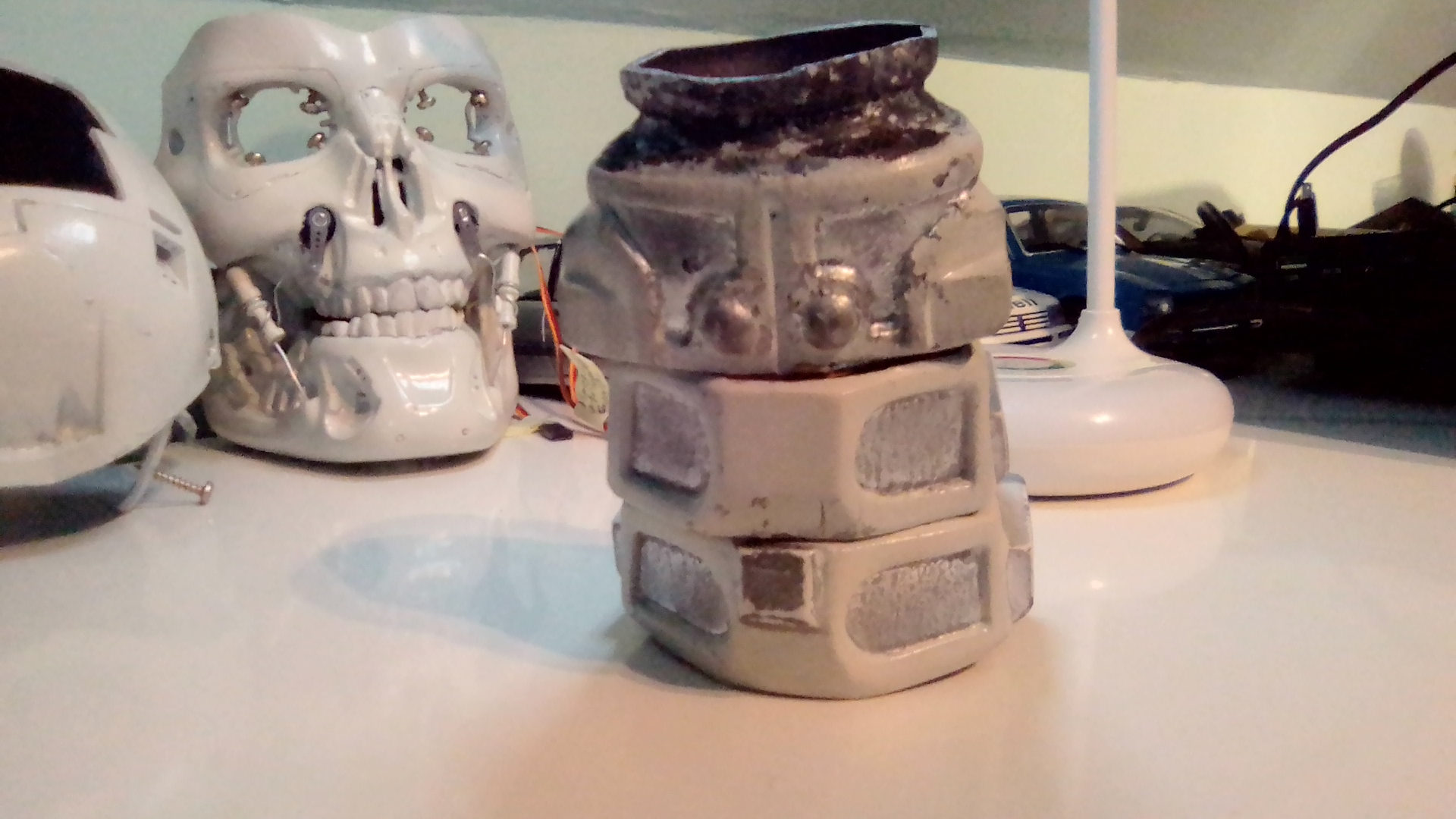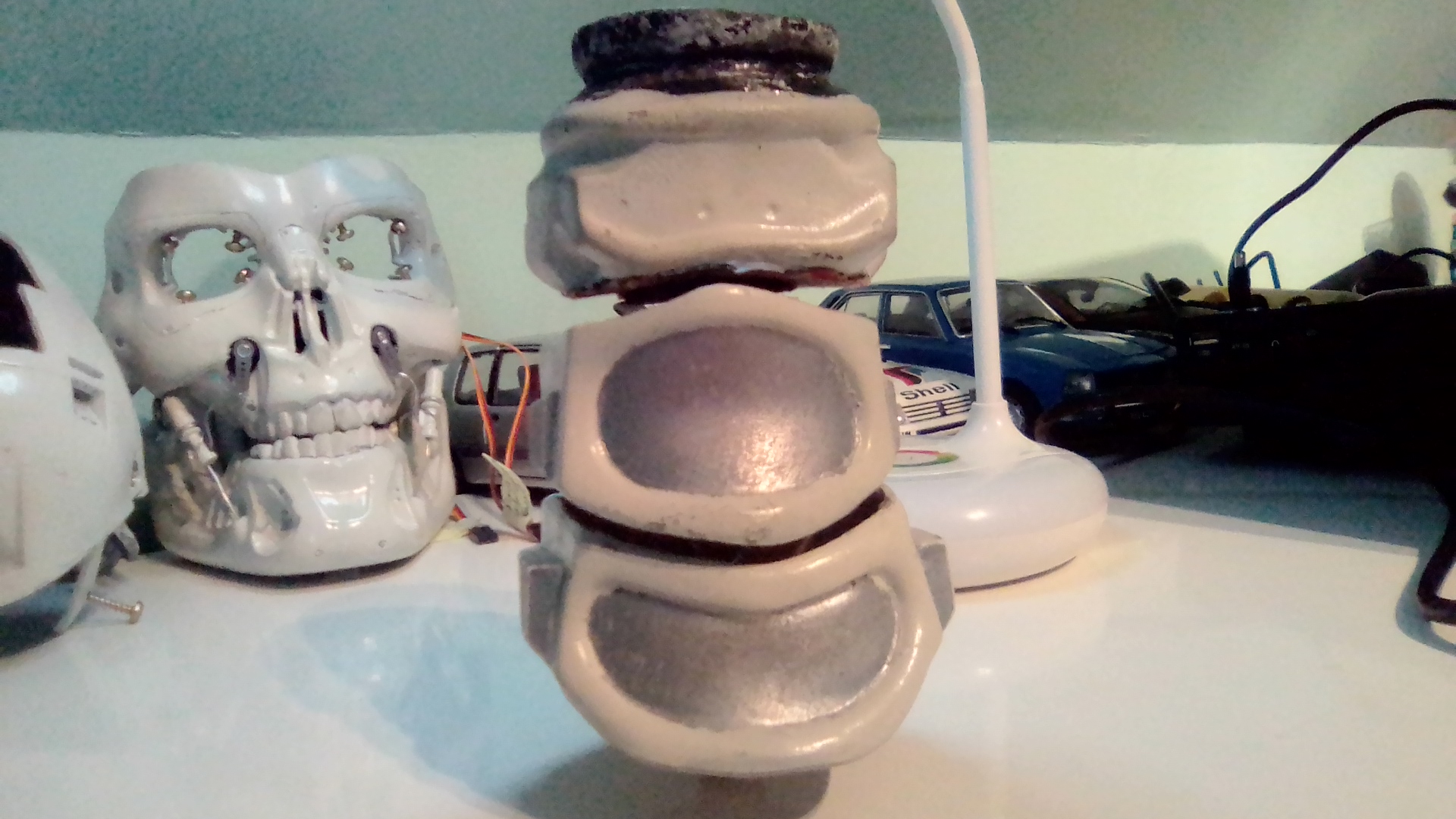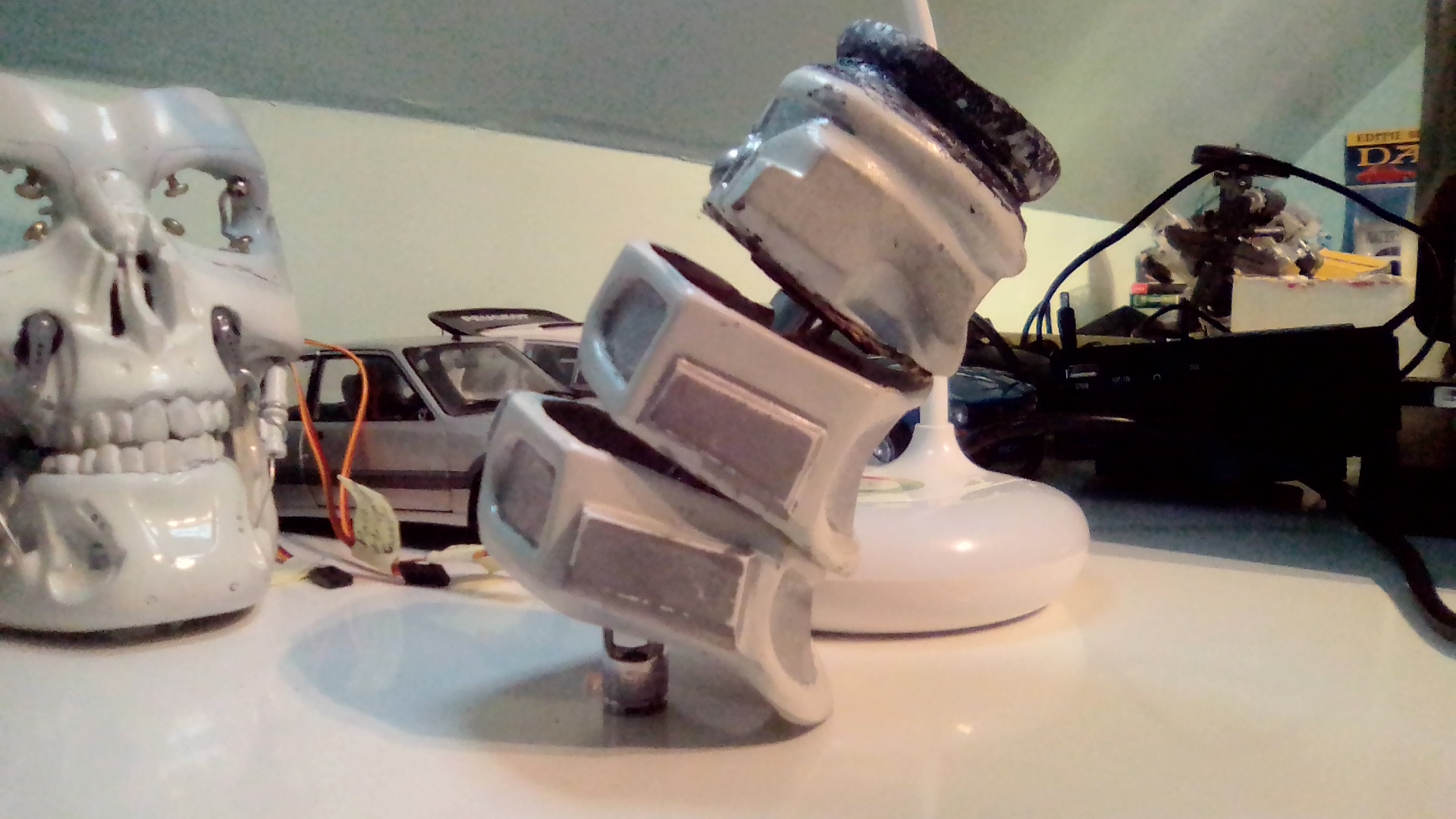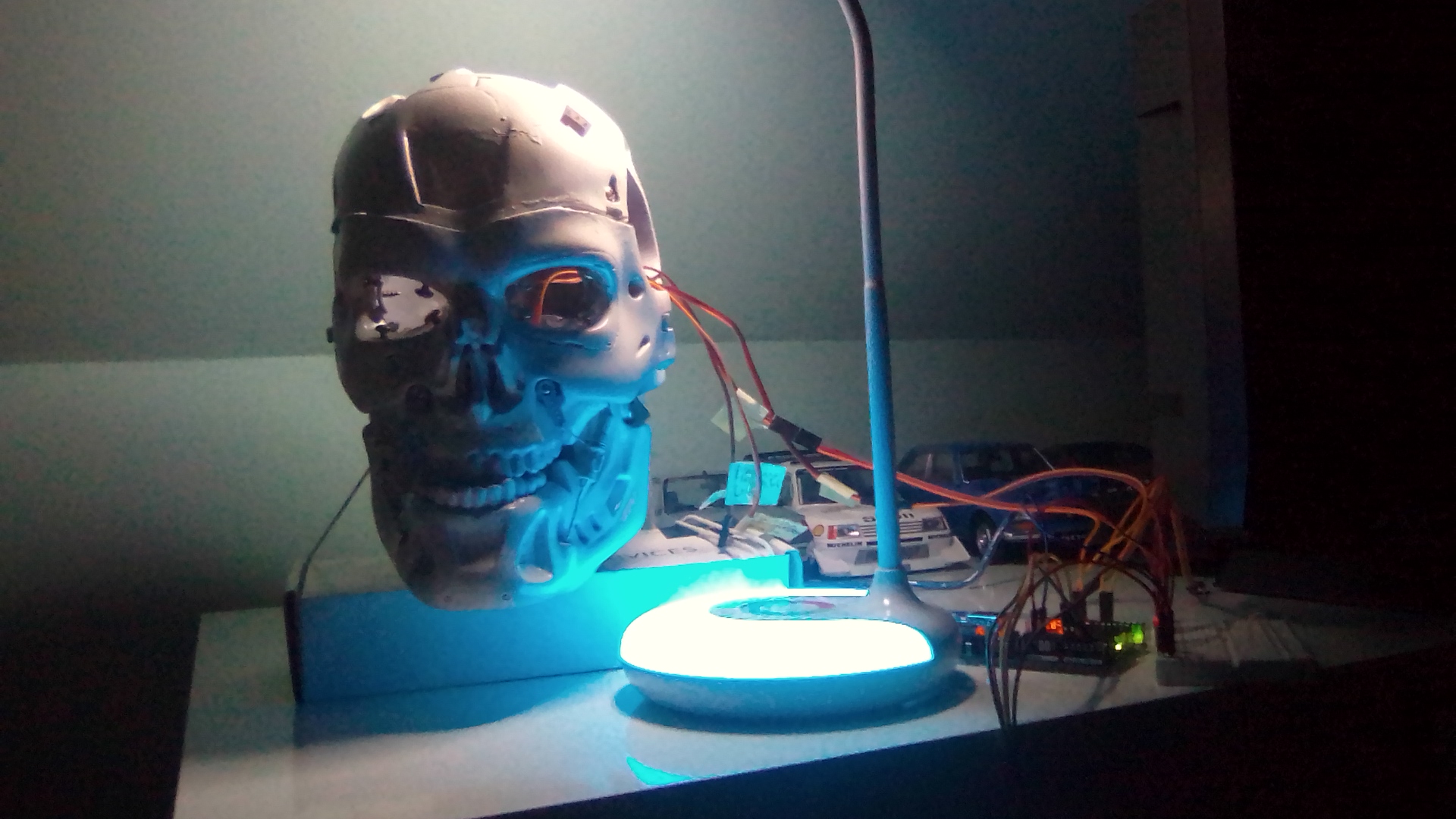 Last edited: