I've been making replicas of the Evil Dead franchise Necronomicon pages for a very long time but I usually made simple black and white versions so they were cheap to print and easy to weather (using simple photocopies or a laser printer). I've always got request for the pages in red or brown so they looked more like in the movies, so this year I've started to slowly re-order and remake all my old pages but in full color (even if it still looks rather monochromatic once on paper...).
Just now I finished the pages from the third movie (Army of Darkness), so I thought I would share everything here since there is always someone who needs more necro-pages and the 3 movie add up to decent amount of pages.
Here is the preview form all the pages available up until now...
Evil Dead 1: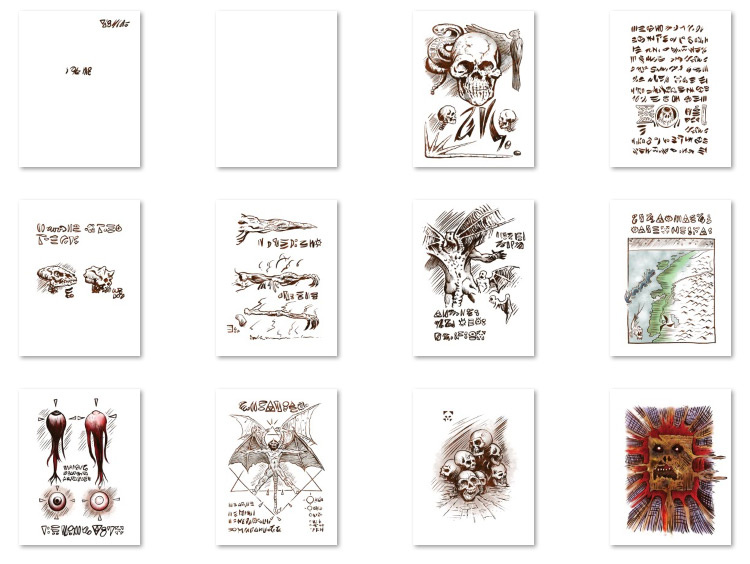 Evil Dead 2 (red pages):
Evil Deas 2 (lost pages):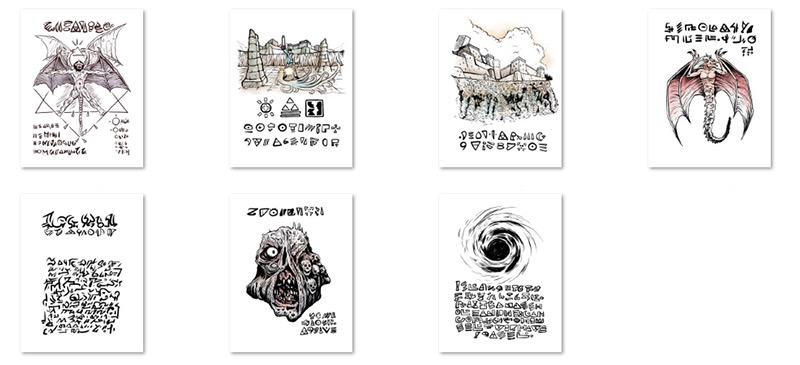 Army of Darkness: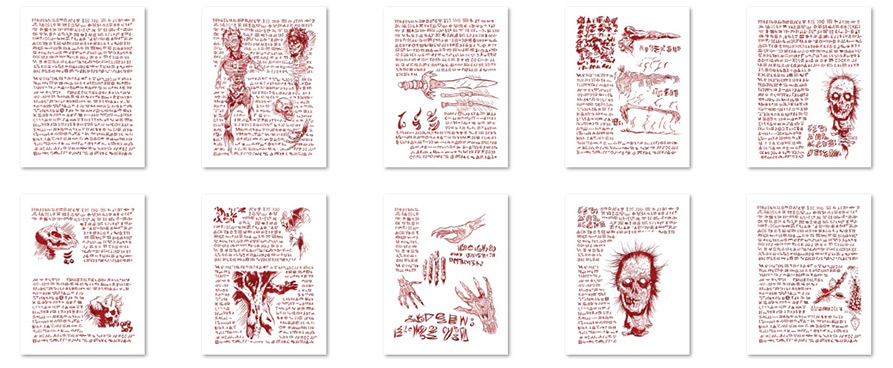 Here I leave the download page with all the versions, images or PDF (links at the end of the page):
Necronomicon Ex Mortis (full color) | The Elder Props
All pages can be downloaded for free but donations are always very much appreciated!