Sr Member
RPF PREMIUM MEMBER
Hey guys, here's my AK build from Elysium. Pretty simple build using a Denix replica, a bullet kit (from RPF run) and bullet encoder kit (from RPF run). So nothing too clever on my part as all the hard work has been done by others. So a great build for newbies like me. Ok, on with the show...
The goal...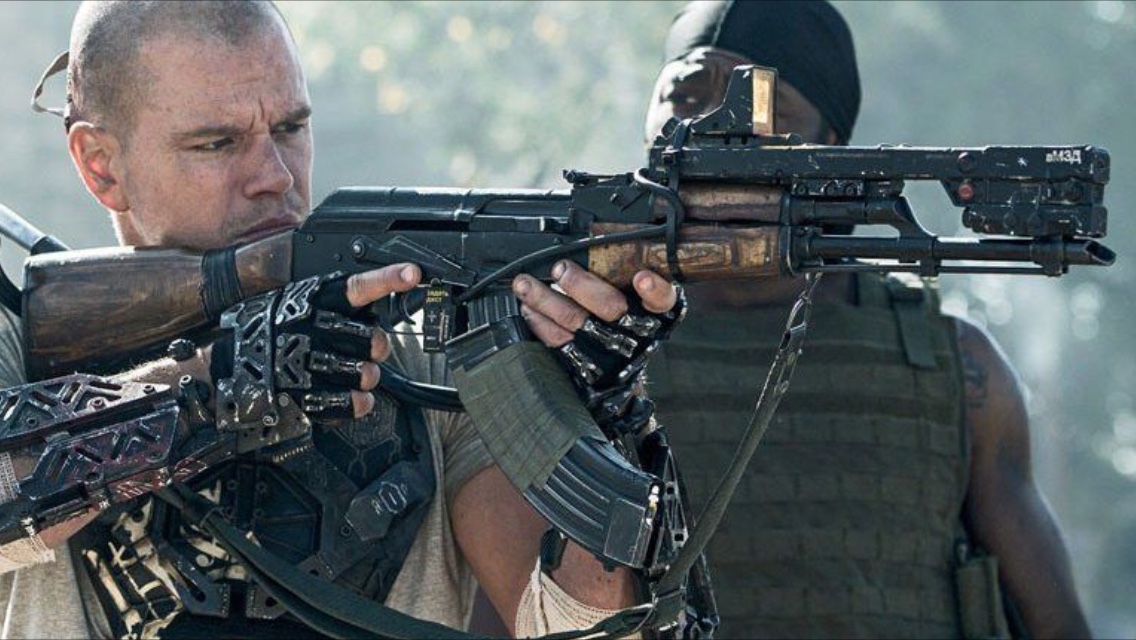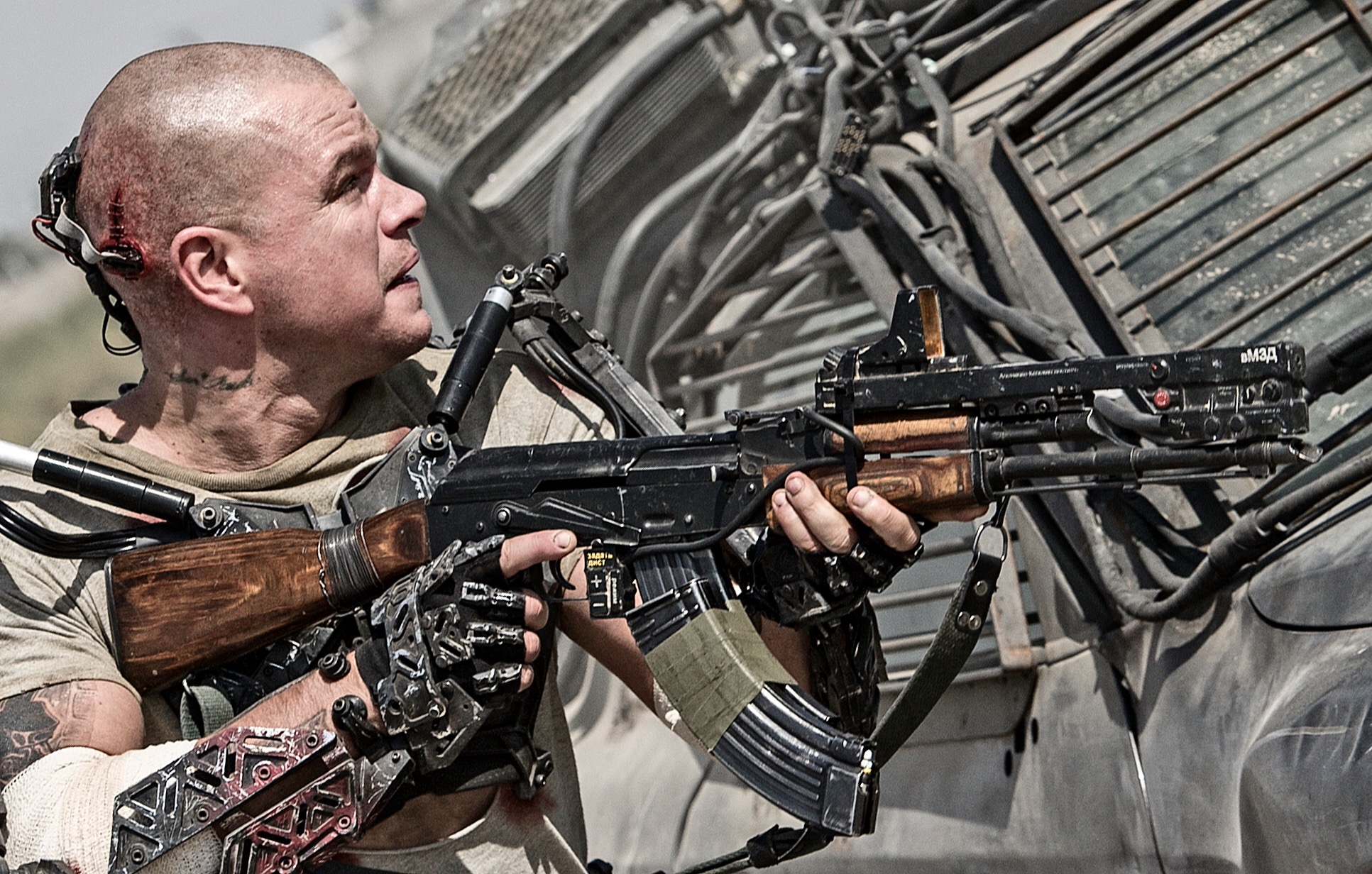 I managed to pick up a broken Denix AK with wood stock for pretty cheap (about $50USD). It had a few broken bits but I already had a folding stock Denix AK-47 that would now donor parts for the build.
A piece of metal that holds the mag in place had broken off...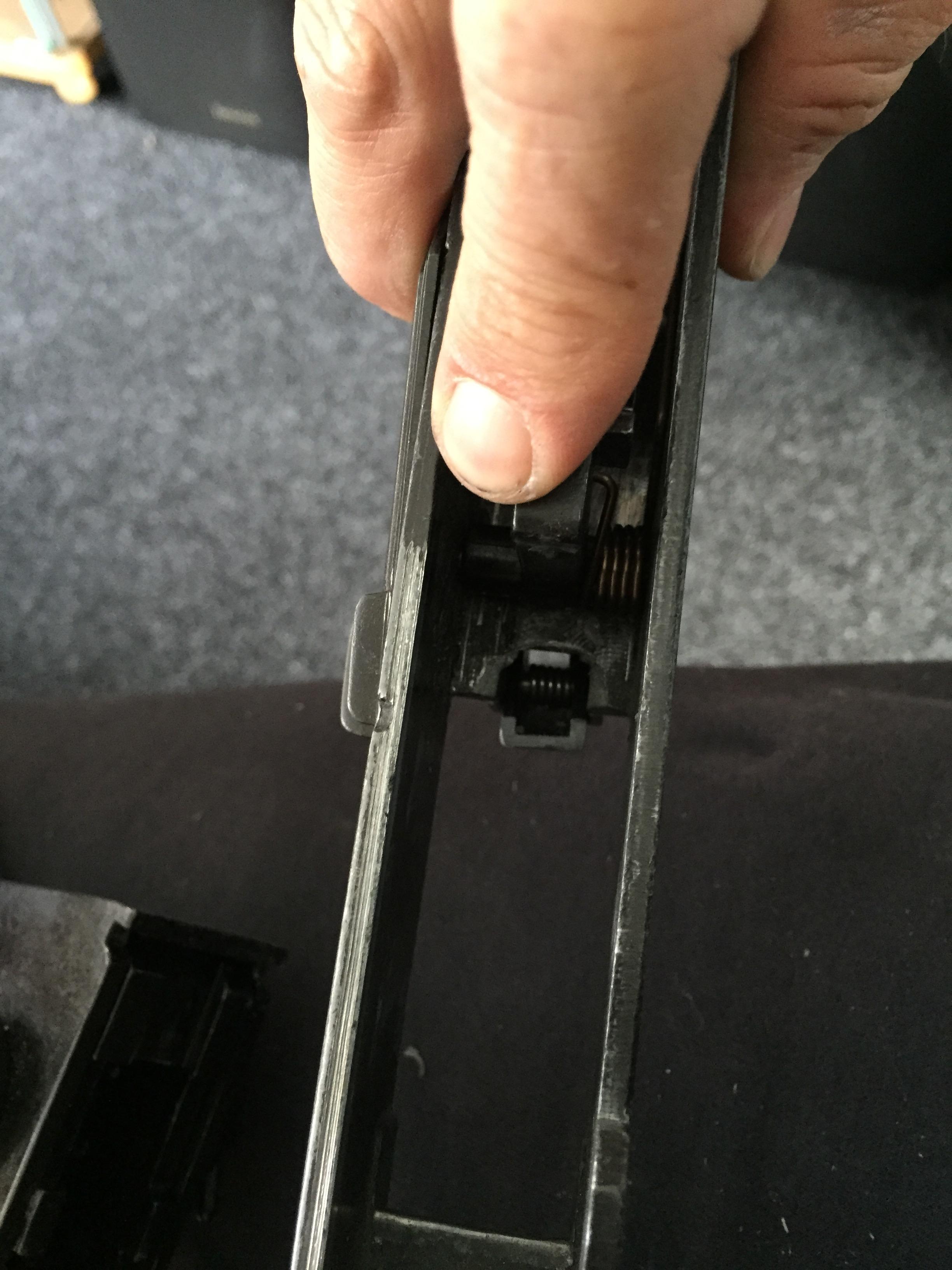 So used a small piece of metal to replace it...
Had to cut a few bits off the AK to fit the Bullet Encoder and to get it more screen accurate...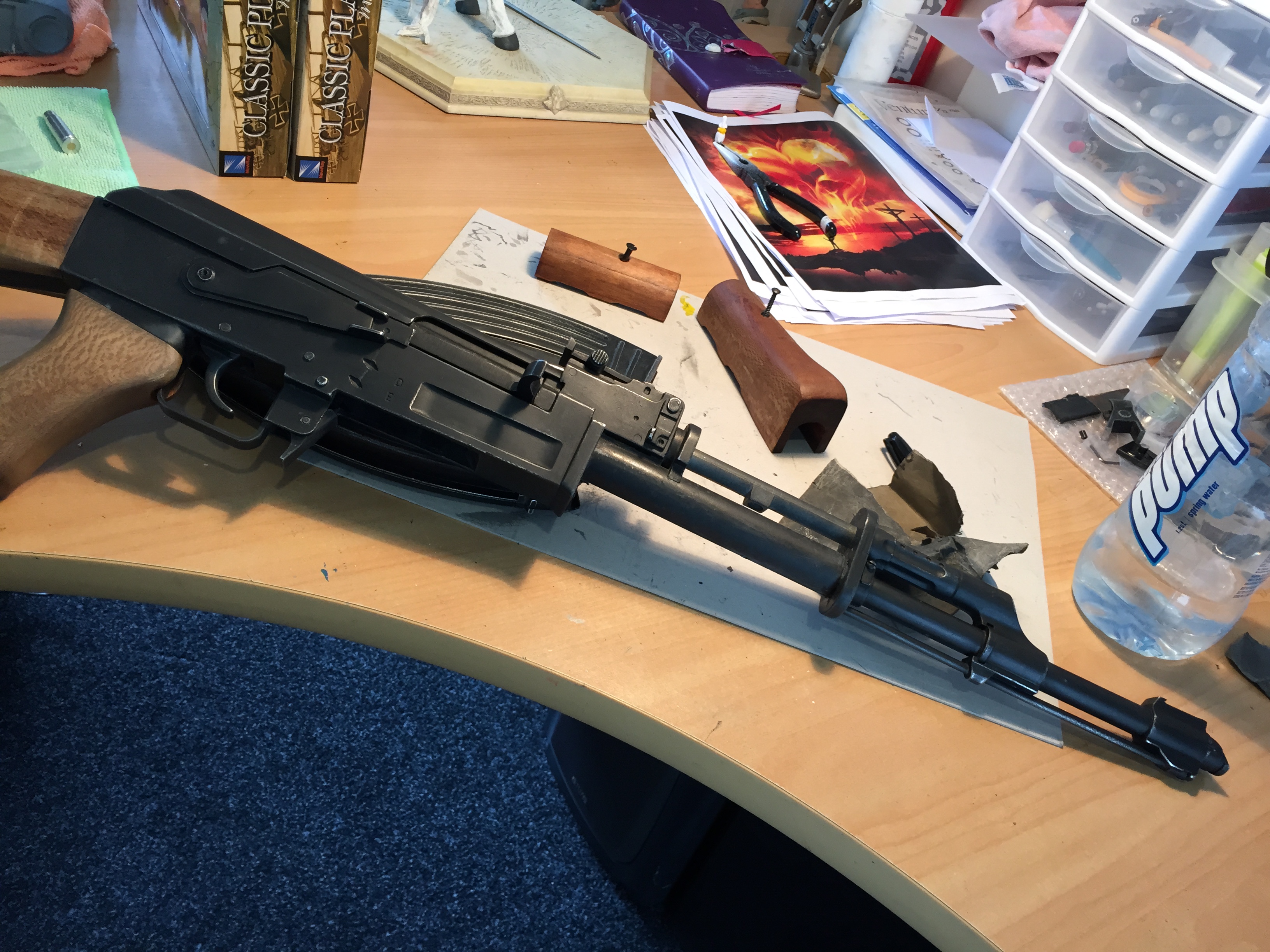 Mag modified to hold bullet...
Bullet Kit from @
marsattack
Fits well in mag...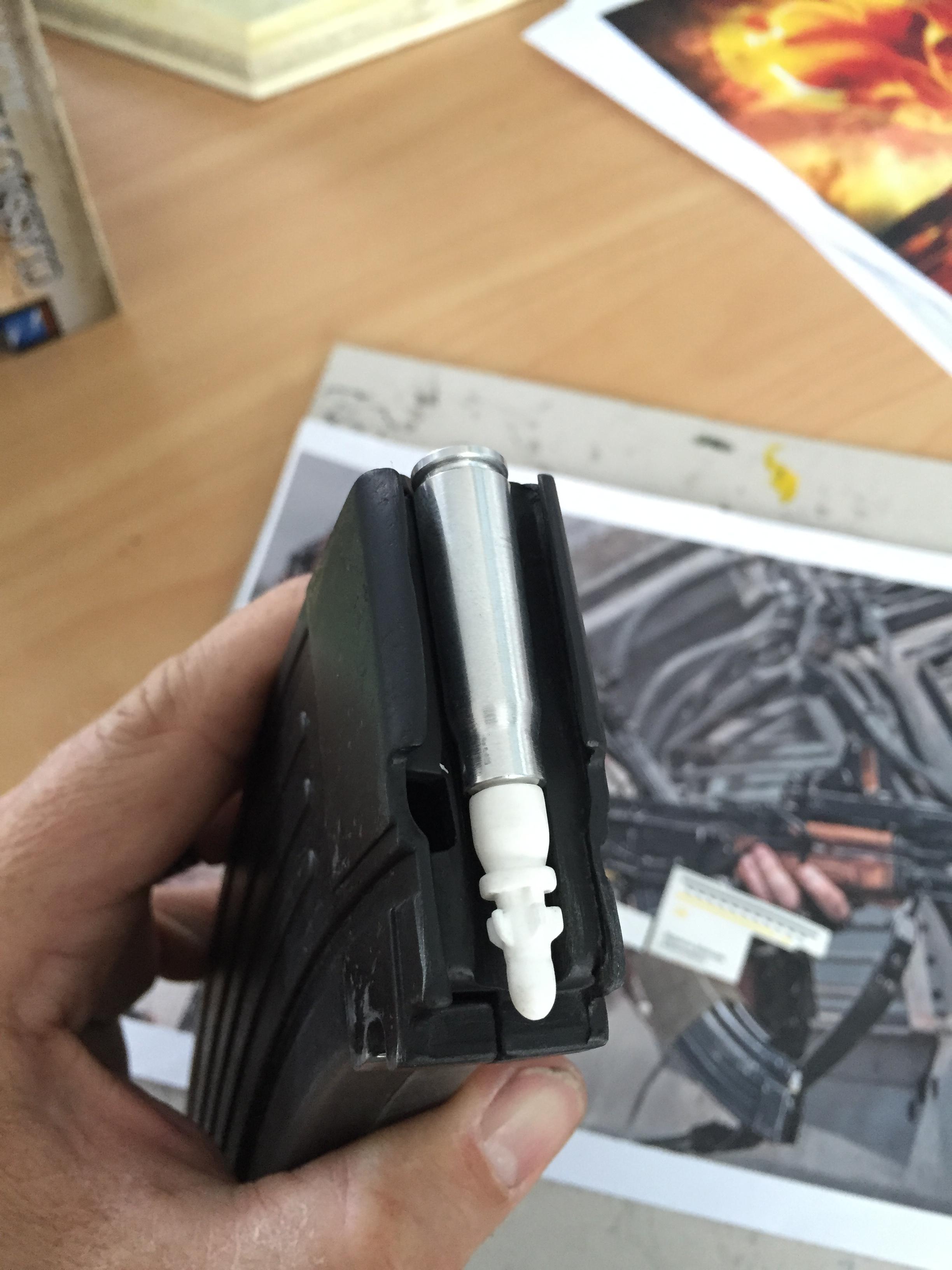 Painting bullet...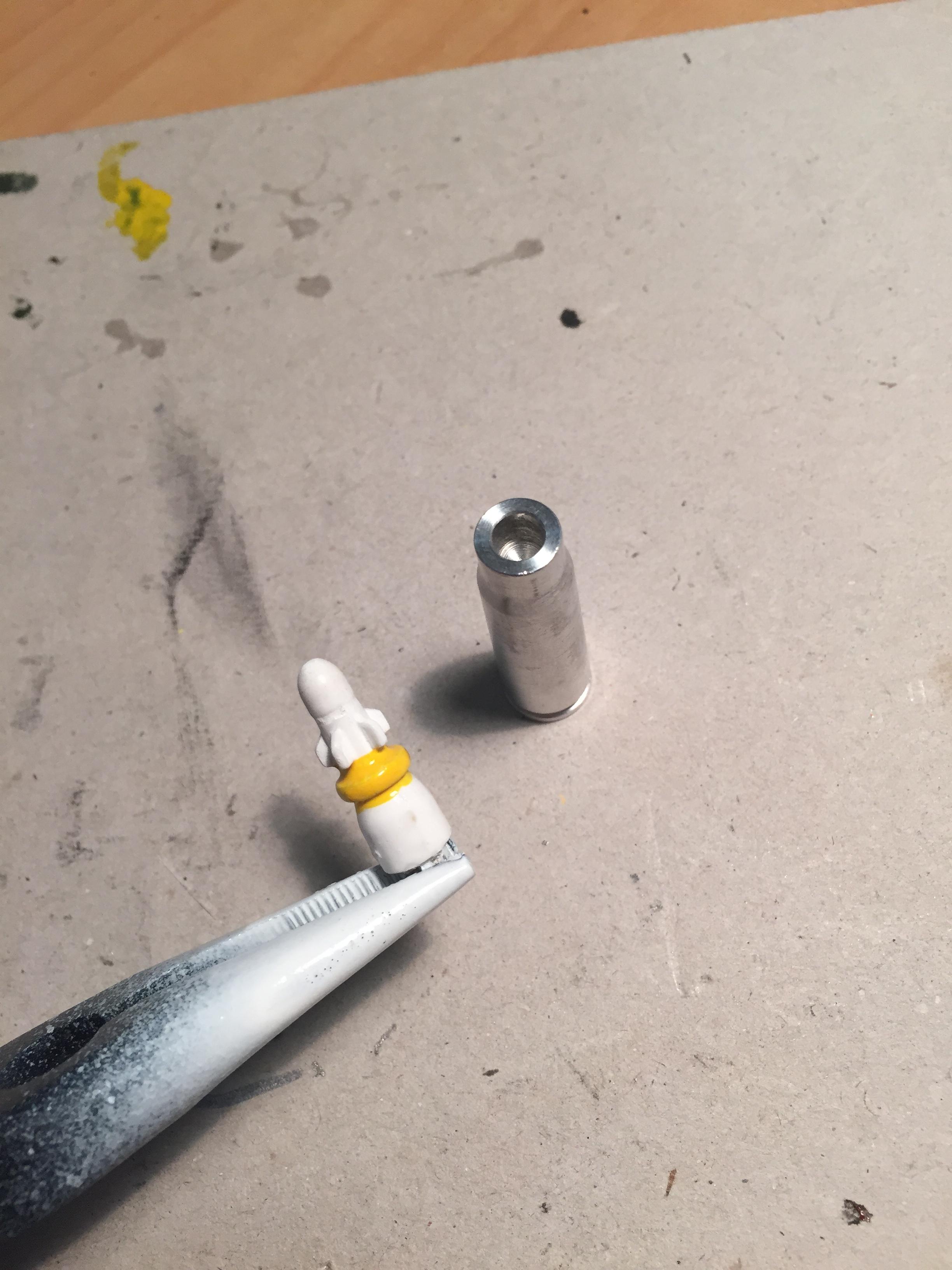 Decals applied...
Bullet finished and fixed to mag...
Bullet encoder kit by
made007
prepped and assembled...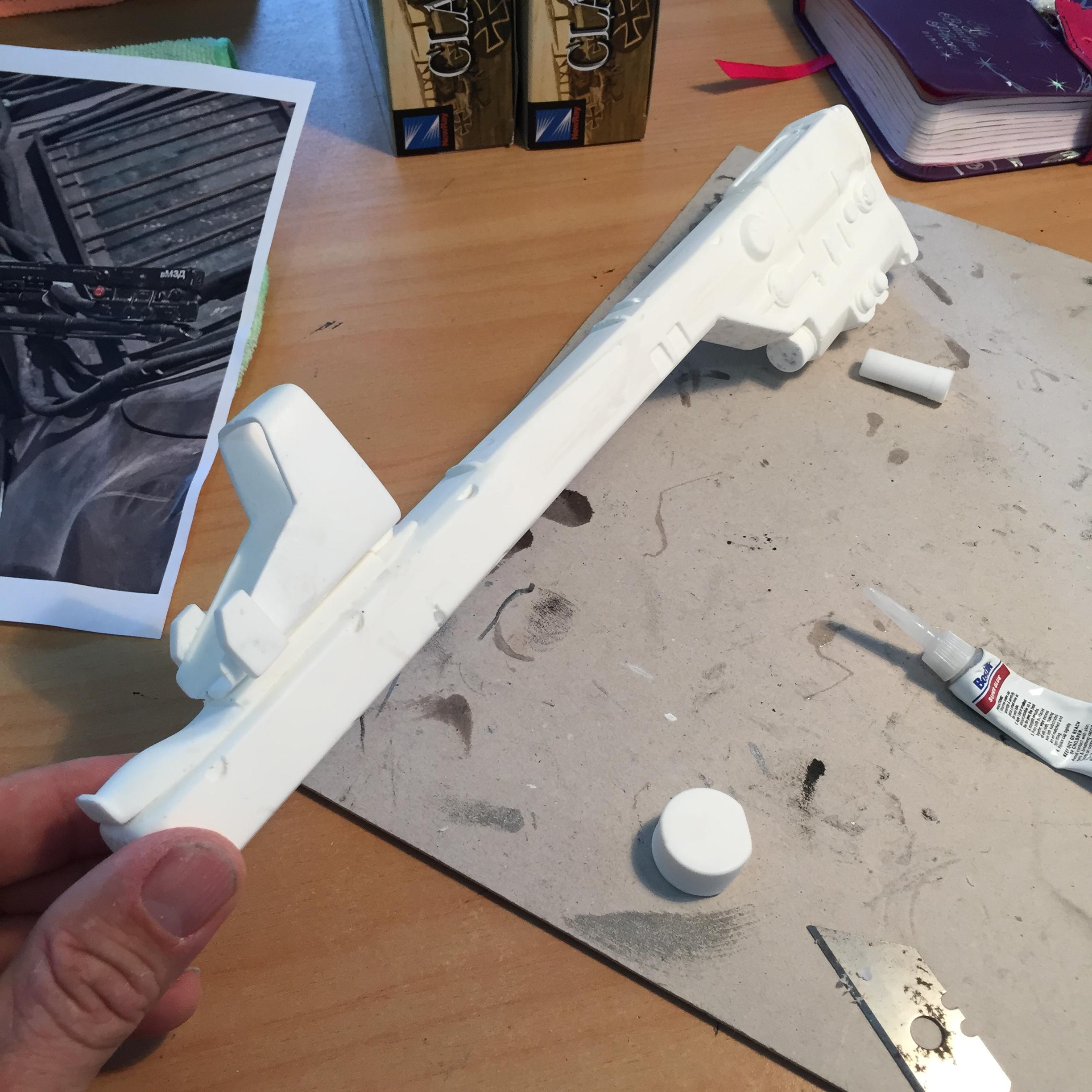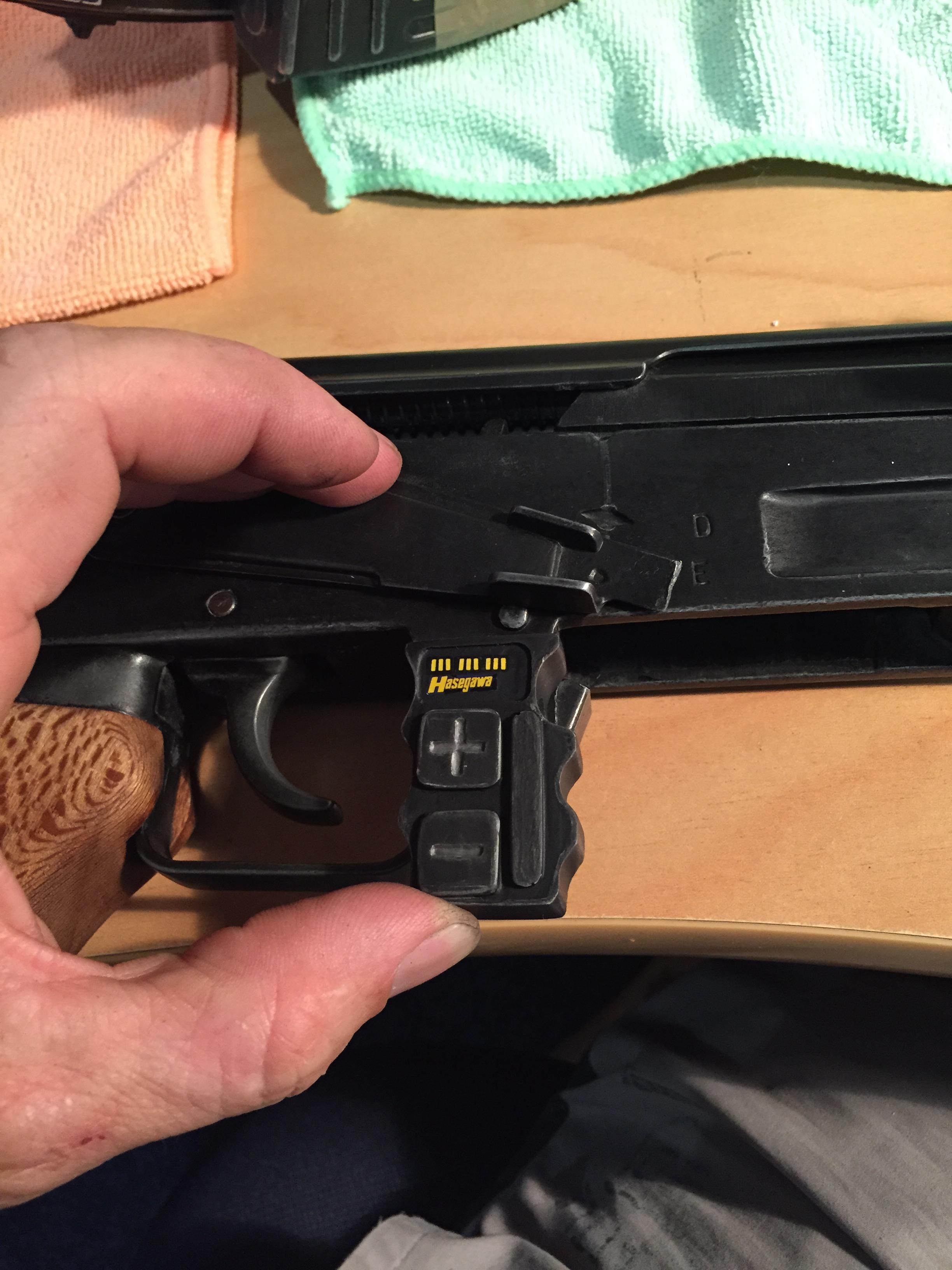 Had to file down part of the AK for the encoder to fit properly...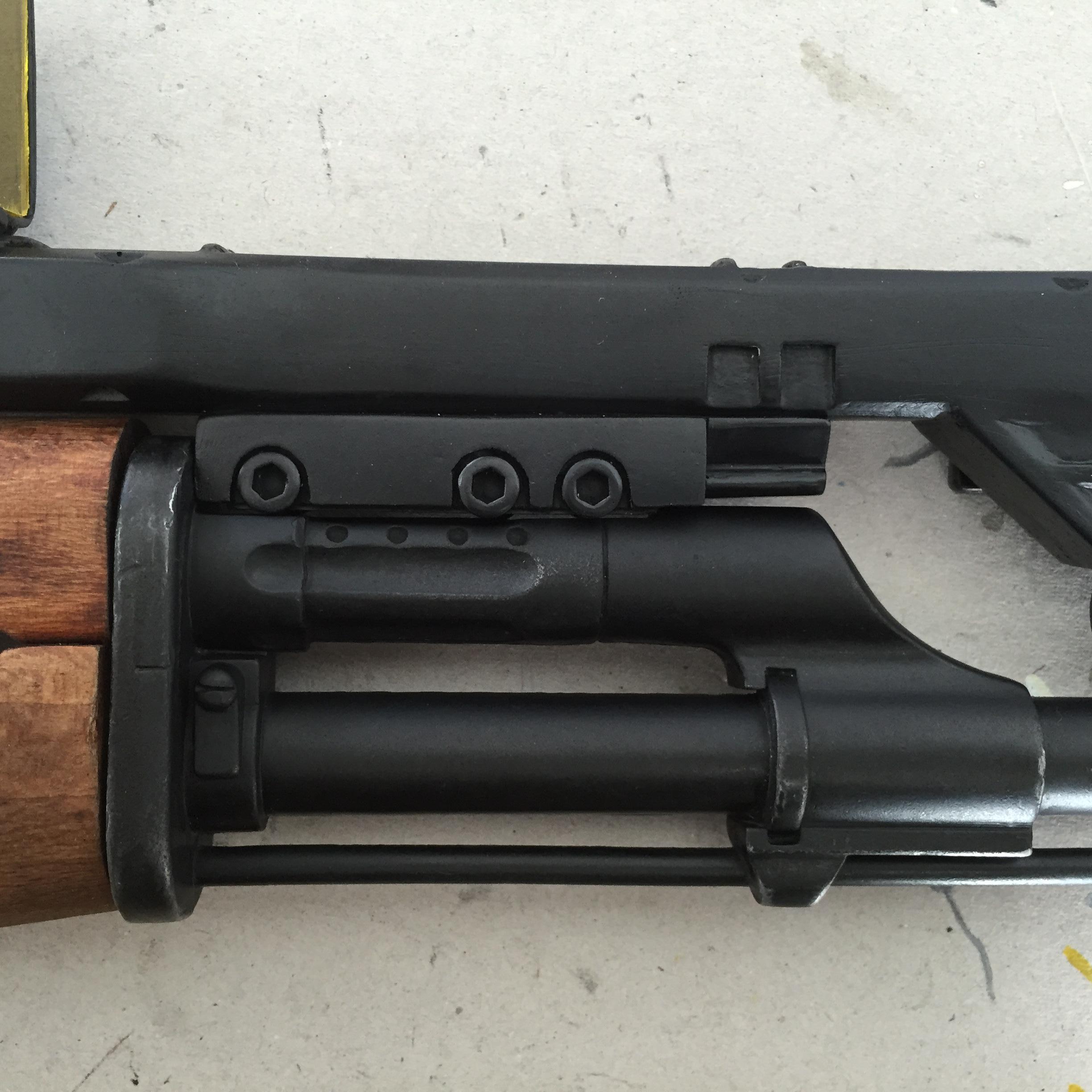 Decals applied. The kit did't come with decals for the switch, so I had to make do with some spare decals I had kicking around. You'll recognize them if you look hard enough...
Encoder finished and fitted...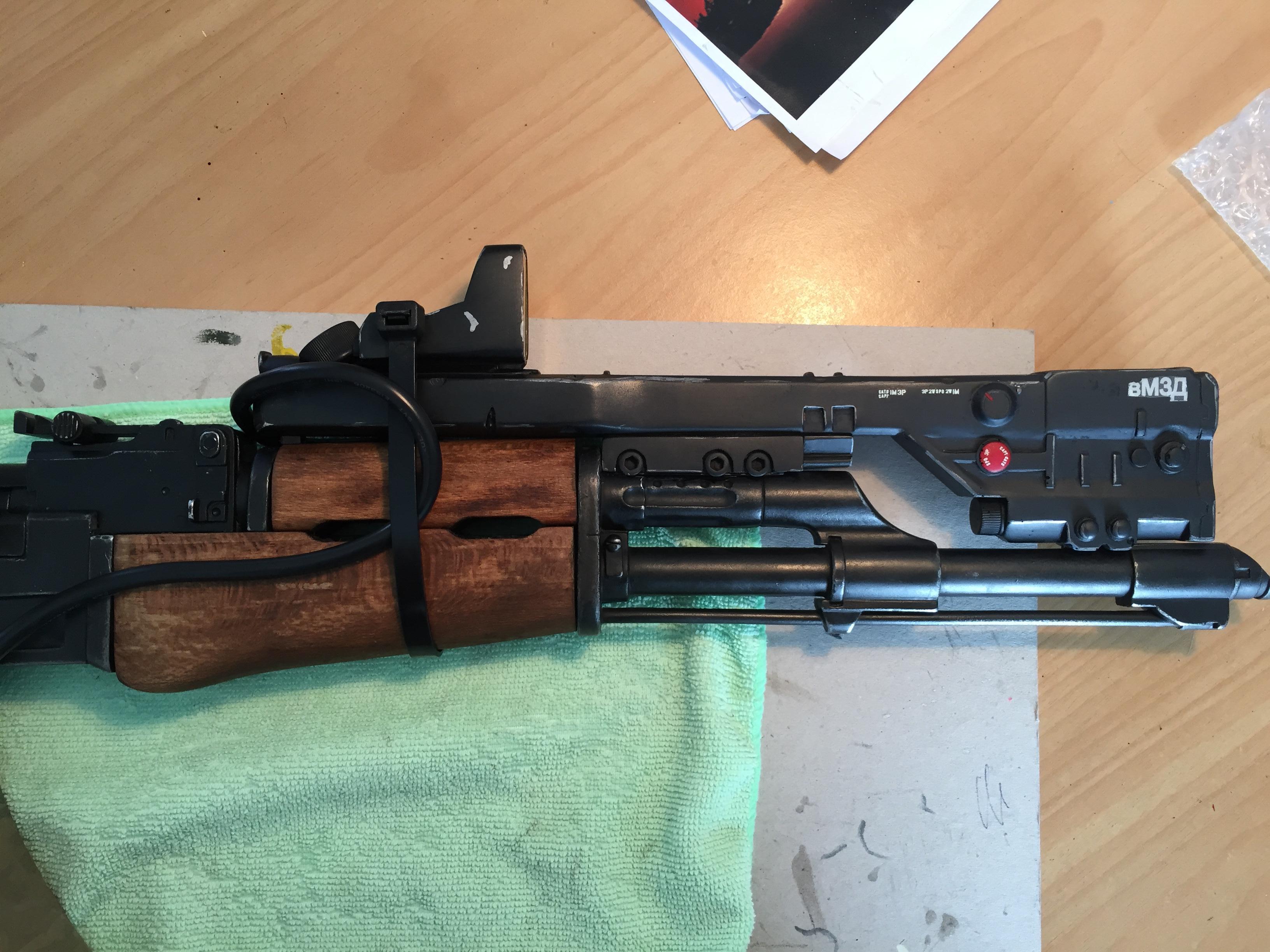 Finally some weathering...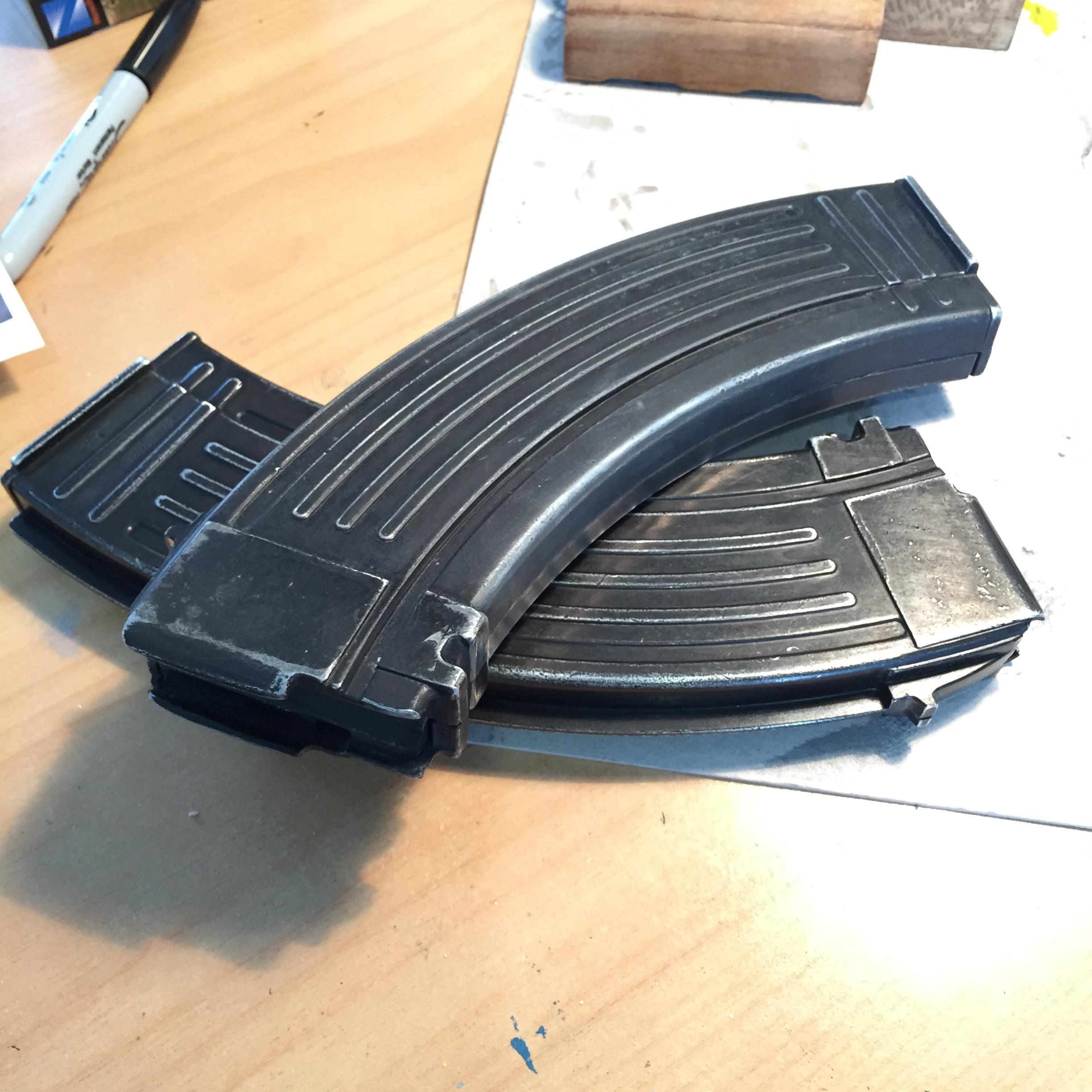 And here she is all finished...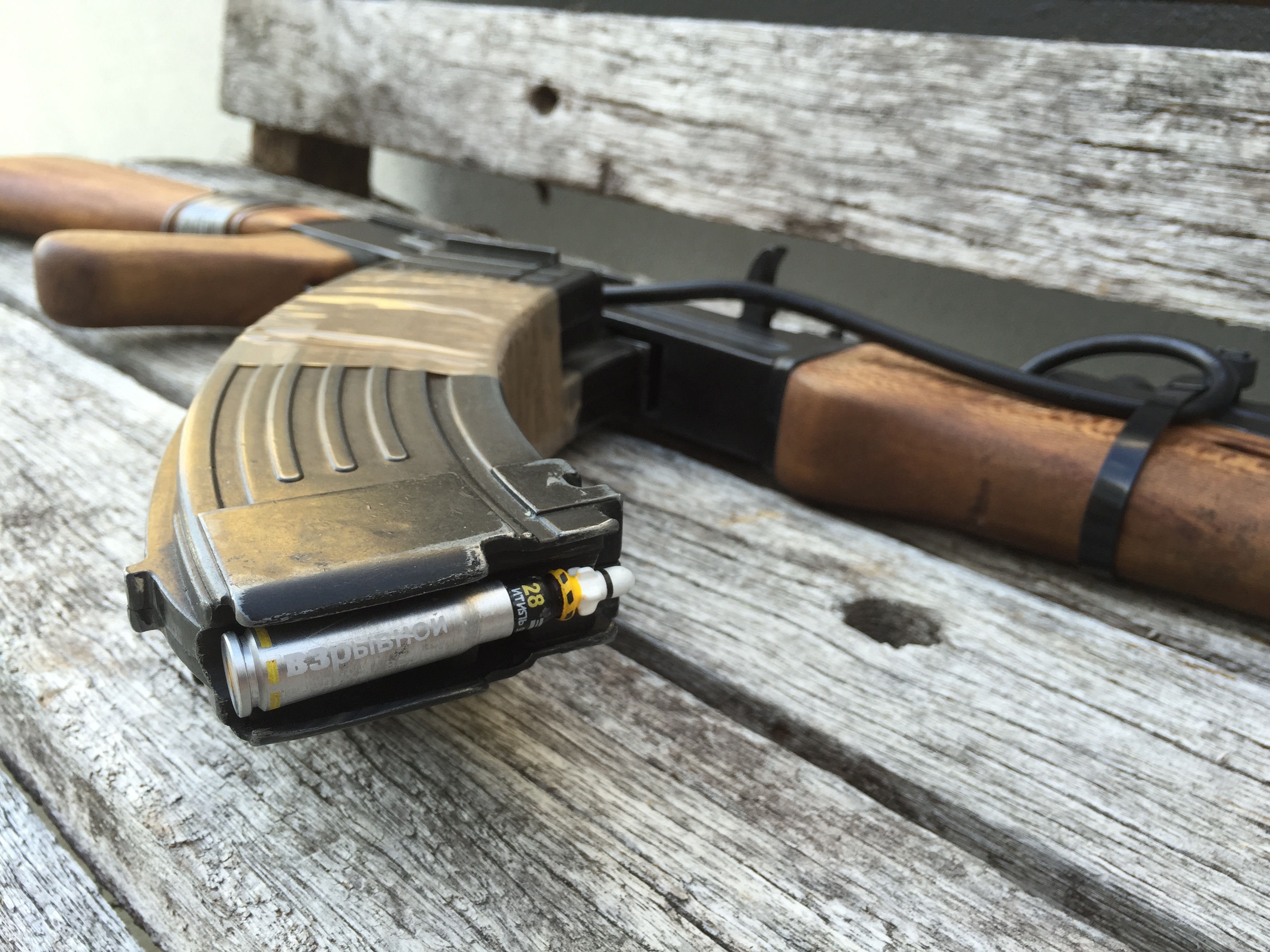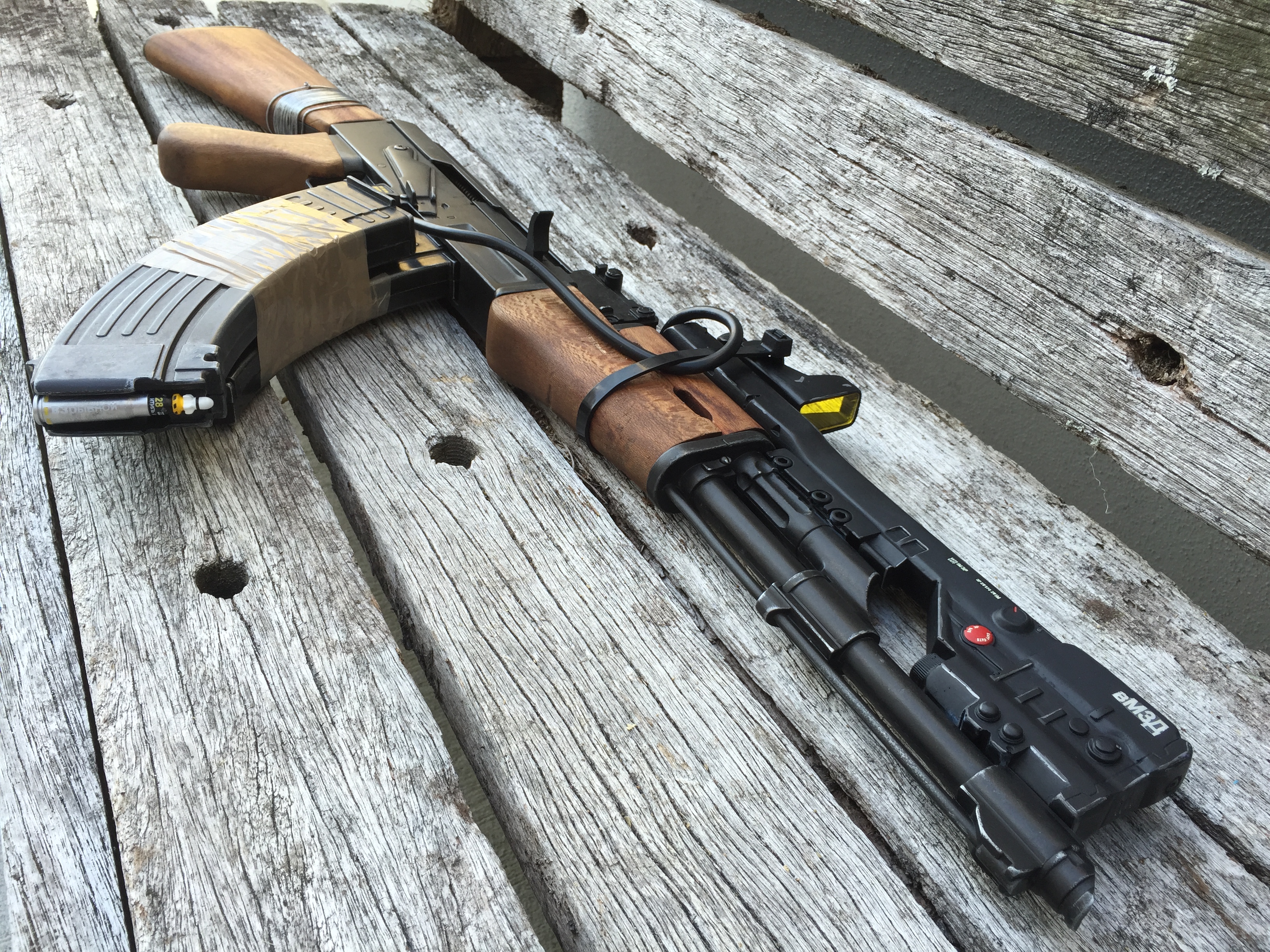 All-in-all it turned out pretty good. Might have gone a little light on the weathering, which is kinda funny because I'm always so conscious not to over-do it. But I'm happy enough with the finished prop.
Looks good on the gun wall. Please ignore the other unfinished guns...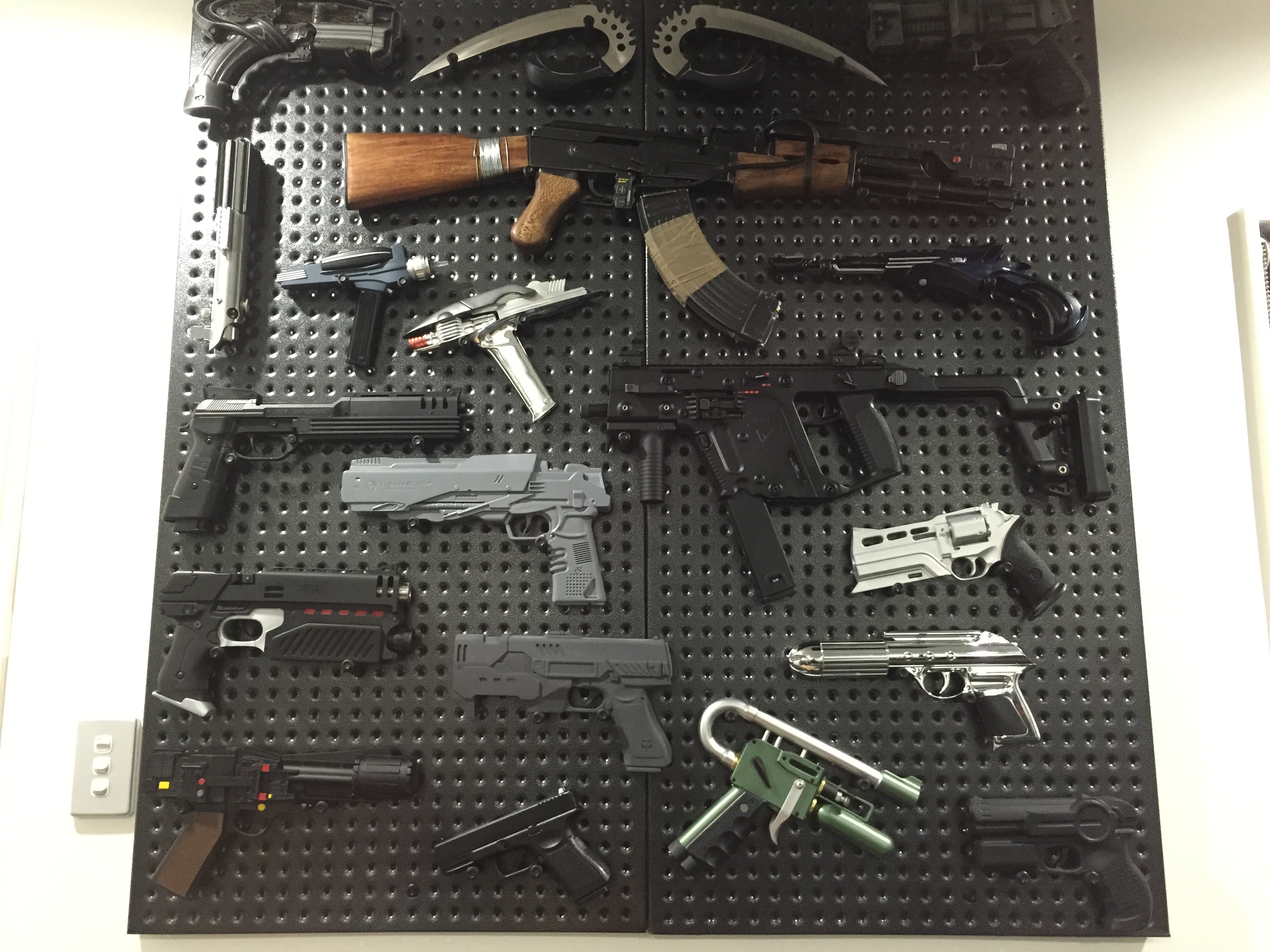 And the comparison...
Last edited by a moderator: