While the current V3 design is perfectly serviceable (and is off being test-printed as we speak ), there's room for improvement. I wanted to see if I could make it a wee bit smaller and less chunky, as well as improving the curvature on the sides. Up until now, in Tinkercad, I've had to use ellipses to form the sidebars, with the results being that the bottom of the ring-band droops down a bit in the center (and is not concentric with the finger-hole), and that the upper third of the ring/symbol bows out a bit. I've carried that methodology over into Shapr3D...but now I'm thinking outside the box.
The limitations of using elipses for the sidebars and the central section are the main cause of my having to make the ring relatively large (around 28mm lengthwise down the face of the symbol). But, by sketching a half-circle on the bottom (concentric with the bottom of the finger-hole) and then using arcs to connect it with the top/flat-face of the symbol, I can hopefully get a more precise design.
Been playing around all day with this sleeker version. We'll see how it goes.
Old on left, in-progress sketch on right.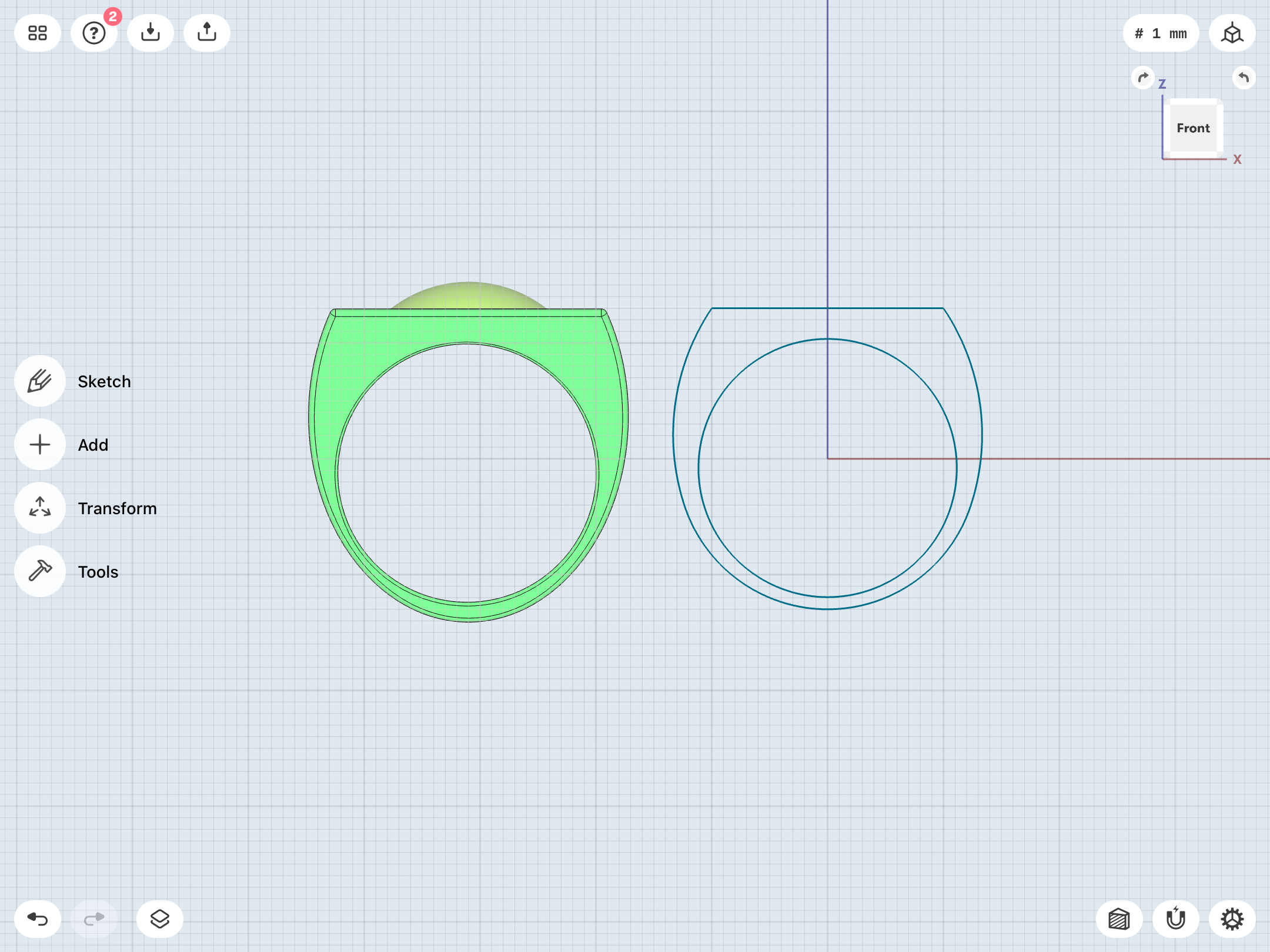 Last edited: