A Defender was always on the list of blaster reps I wanted to build, but it just got moved to the top of the to-do list. My wife and her two best friends have recently decided that we (the three of them and all the husbands) will be Leia and Han for Halloween this year. My wife and I are ROTJ, and the others are ANH and ESB. Coincidentally the friend going as ANH Leia wants me to build her a blaster for her birthday... looks like she's going to get a defender!
Off to the internet I went, and picked up a couple of Rubies Defenders, and a 3D printed ROTJ Defender. One of the Rubies will go to the wife's friend, and will be a fairly basic build. The other Rubies and the ROTJ Defender will stay in the collection when done, and I may get a little more involved with the builds.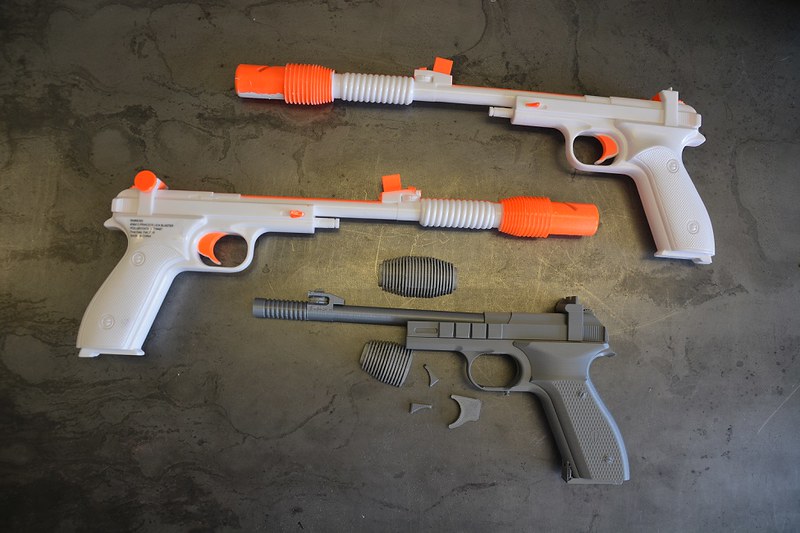 I'm starting with the Rubies, which are pretty well documented here, but it never hurts to have another build and more pics.
For now, I'm starting with cleaning them up, and filling/smoothing the parting lines. It's a tedious process, and I'm trying to just hit it for a little while daily.
The one nice thing with two of them is I can work on one while the other is drying...
The ROTJ version will be waiting a bit until I've made some progress on the Rubies, but is going to require a good bit of work to smooth out the printed finish.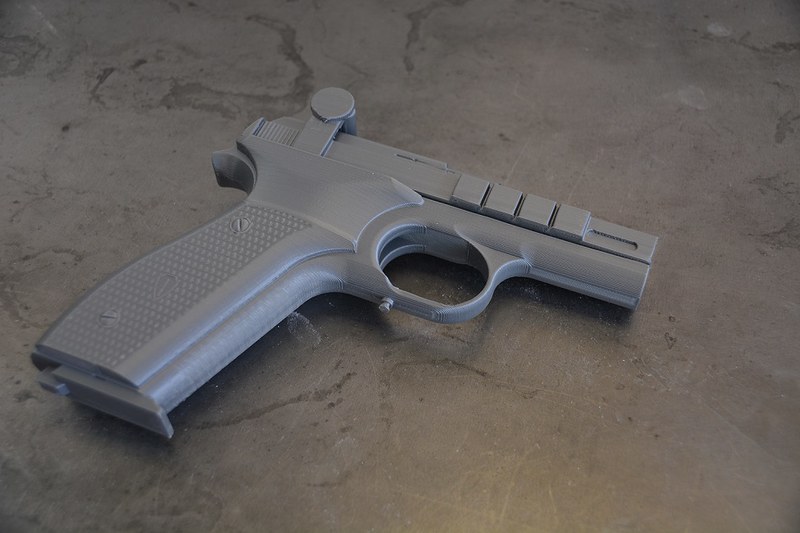 This will be my first 3D printed project, so there will be some learning going on! I'm more used to metal, but I've built lots of static models over the years, so it shouldn't be a big deal.