machiko noguchi is preparing for her final chiva (test,trial). she must spar and defeat the strongest student yautja. should she win, she will be welcomed as a yautja and given a bio helm, but should she fail, her head will make an excellent trophy. armed with two katanas and a wrist blade she will surely be the conquering warrior.
pieces from: neca wolf that was broken, mcfarlane lotus angel figure.
this is my first custom so go easy on me. hehehe
base figure: mcfarlane lotus angel action figure
green predator thwei (blood)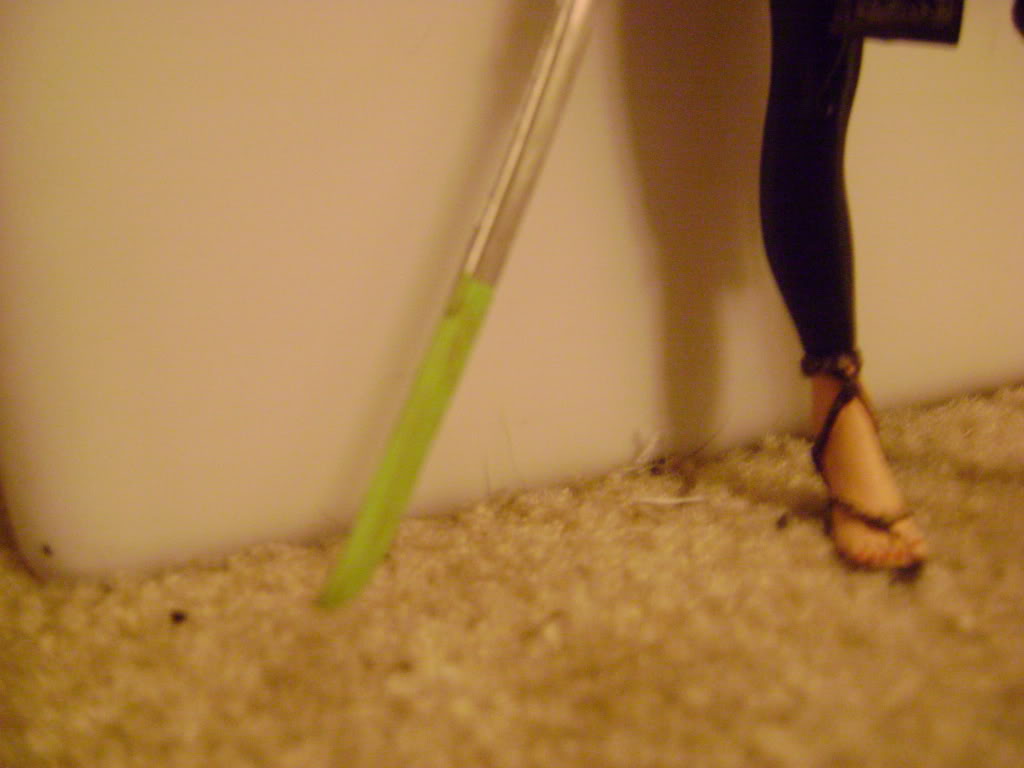 red human blood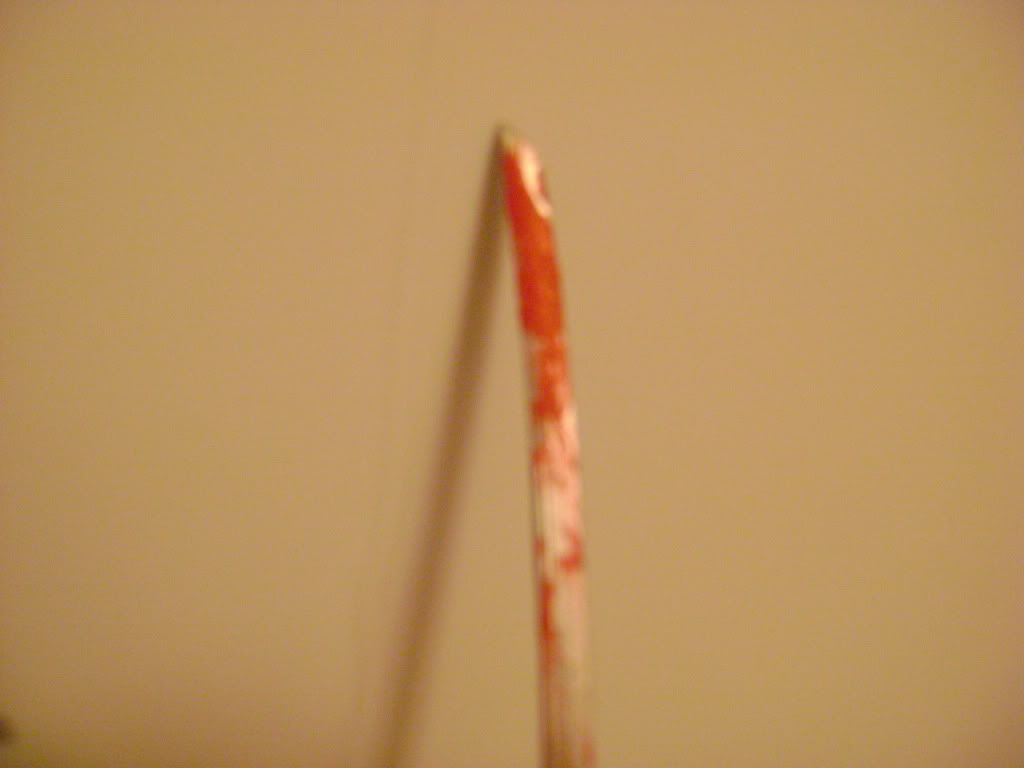 predator glyphs on stomach and dangling chains on bra and scars on chest
loincloth and thigh armor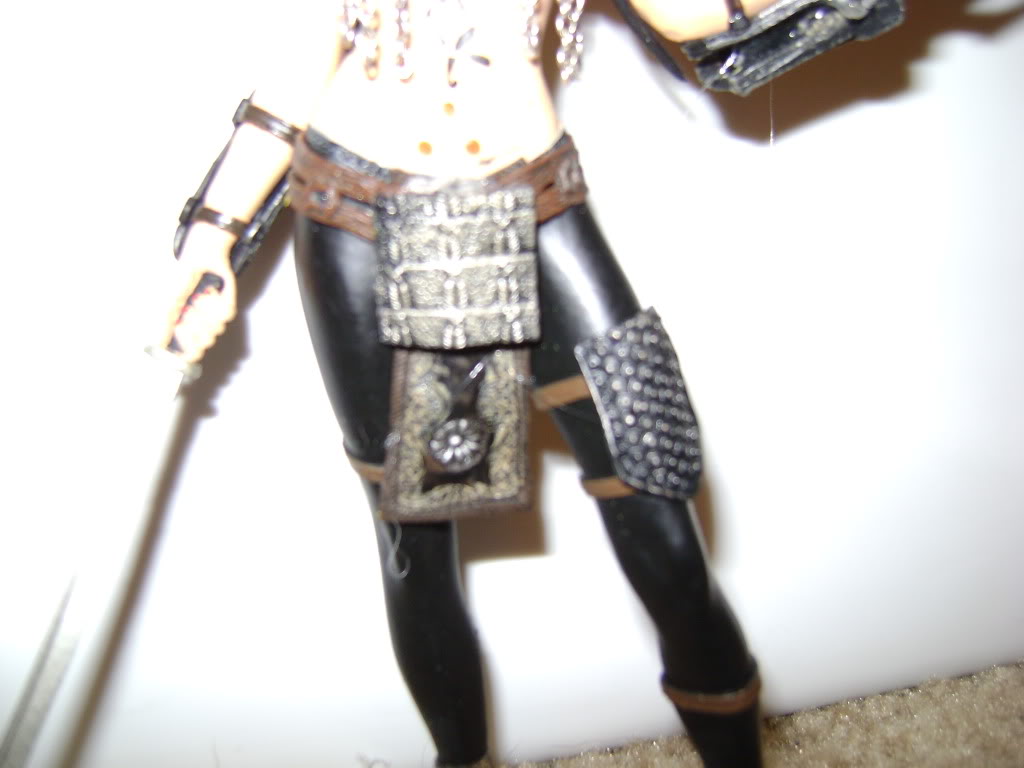 shoulder armor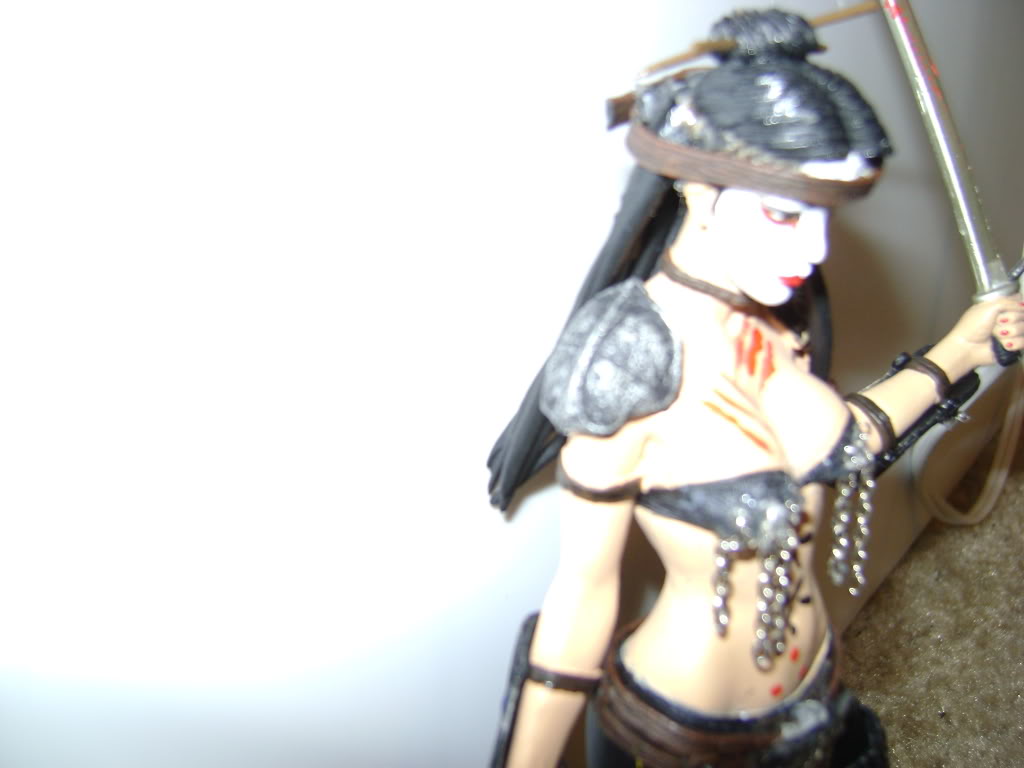 predator dread lock headband
wrist blade gauntlet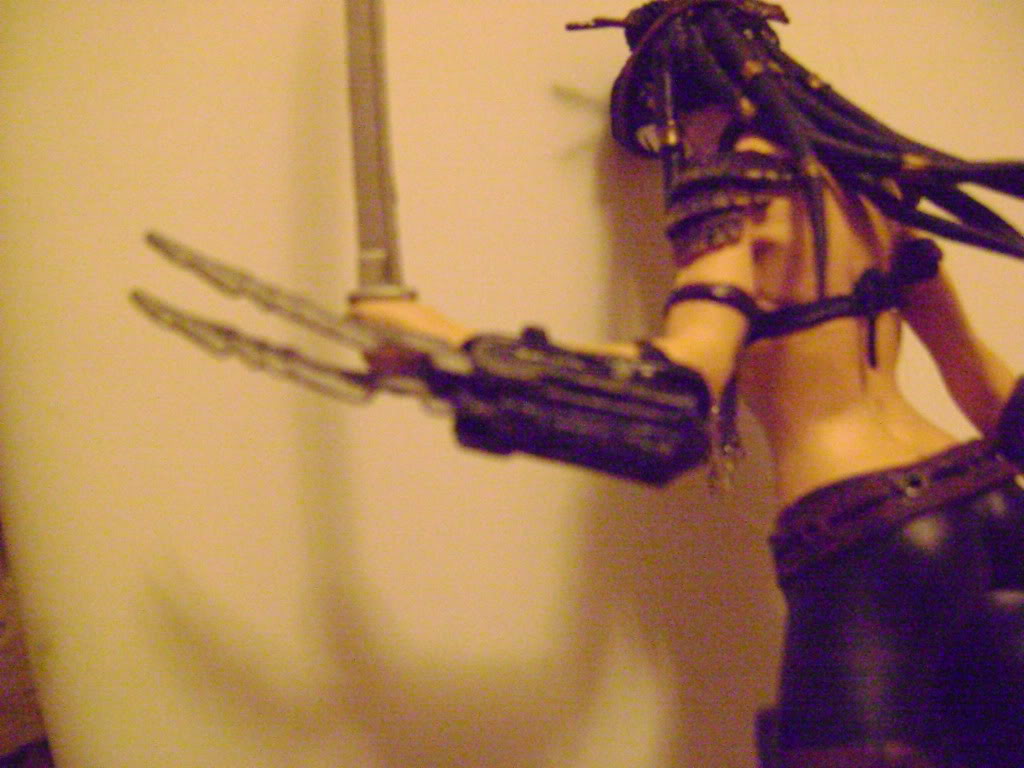 FIGHT ON MY FELLOW HUNTERS! FIGHT ON!