ItÂ's been awhile since IÂ've had a chance to really work on this project, but spring brake has past and things have really developed on this sculpt. For those that donÂ't remember or know this is my Third sculpture and first attempt
sculpting a likeness or human for that matter. My original intent was to sculpt a head of Christian Bale to then sculpt a Beings cowl on top which I still intend on doing, but at the last minute I decided since IÂ'm this far I might as well add ears so that I complete the overall likeness this is the latest since then. Skin detailing has begun and is all by hand taken forever a wonderful learning experience. Once the detailing is done Ill need to figure out the best position for his neck and shoulders are so I can add them. IÂ'll try to get more pics up as soon as I can get better lighting.
For those that notice the mole over his left eye has been removed for the time being so I can add skin detail
Thanks for looking,
Keith
NEW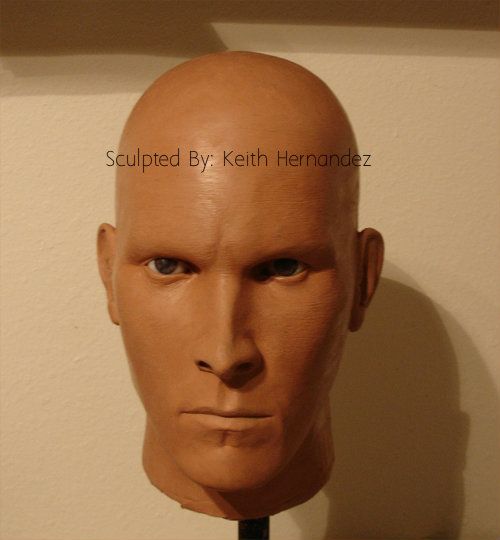 OLD pic to show whatÂ's been done since the last time.
EDIT sorry my host is down the old pic wont be up for a while, but i reuploaded the new one.