Casey's Berserker Bio (Mr Black) Paintup
Here's how it started out. Stupid me used some crappy white primer on the jaw first, but the stuff just flaked right off. I tried to give it a white basecoat, but instead I ended up having to use a steel brush, scrape it all off and start over. Fun fun.
1st coat of paint - not the right color, but just a base coat: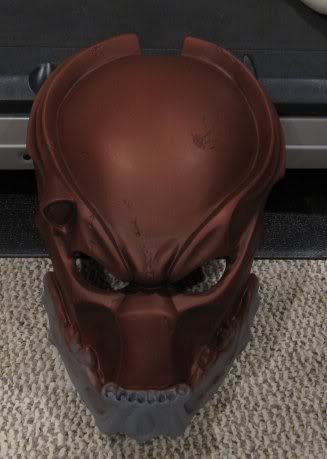 Second coat, diff color with some shading: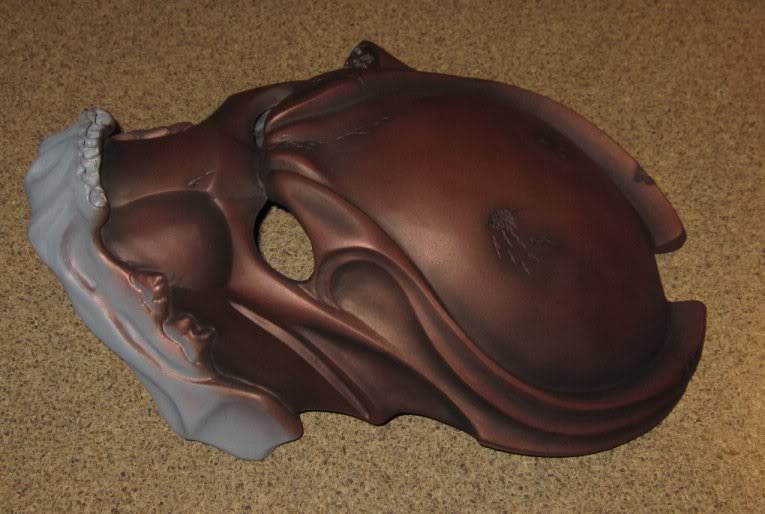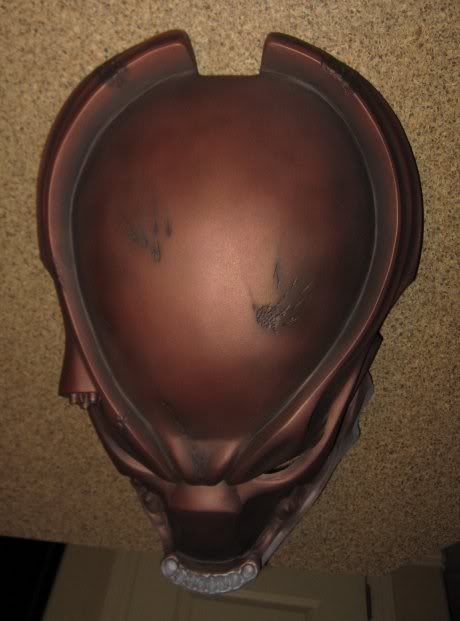 Added a few more layers of paint on (combination of bronze,tinbits,copper); finished and shaded jaw/teeth; used hot glue to install the lenses and then blacked them out on the inside with electricians tape; installed super ultra bright LED's and then sealed it with Krylon Satin. Worked all night to finish this up and then this morning I took some pics under different lighting: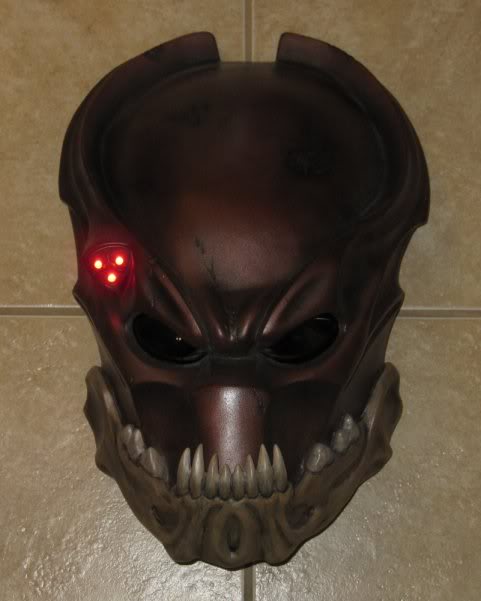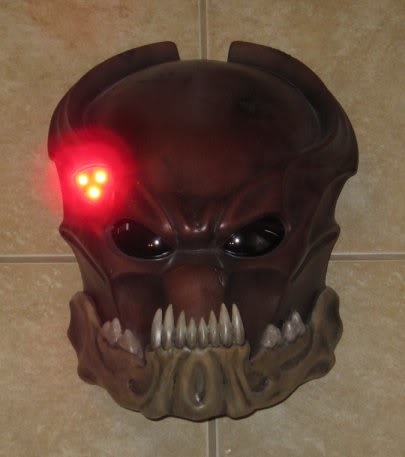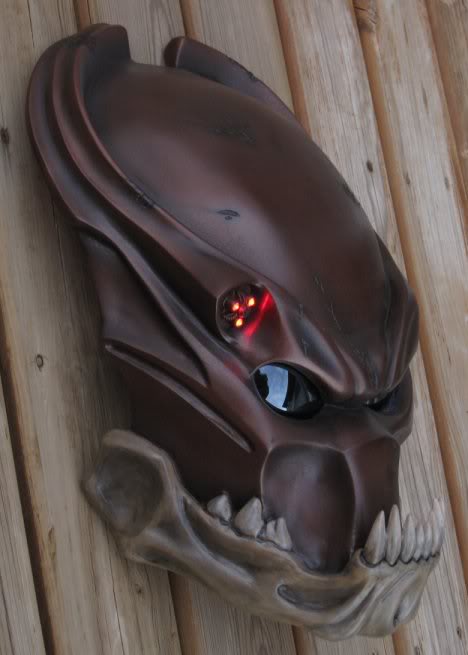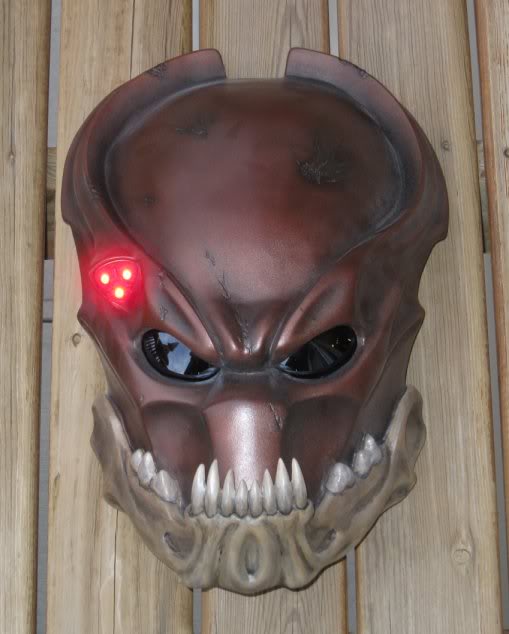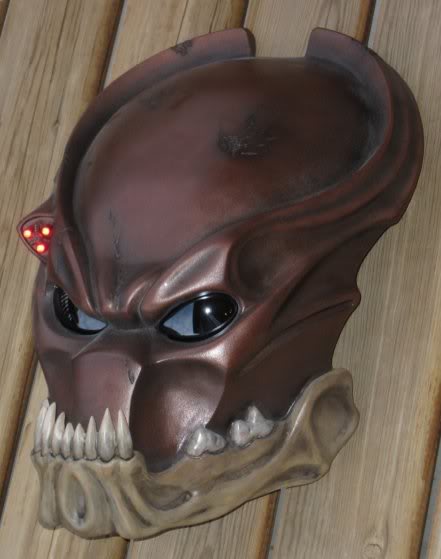 I should take come pics in regular lighting to show how dark this thing is. Using a flash on the pics is the only way to bring out the colors. Deadly Bio you made Casey. Love it and highly recommend it to anyone looking to get one...