Not sure how many Capt Jacks are still lurking around here, but during a full revamp of my costume, I decided to try my hand at making my own boots. I am neither a cobbler nor a leather worker, so I had very little confidence going into this, but especially for the price, I am very happy with the results. I started with a cheap pair of ankle height boots from Walmart, about 19$.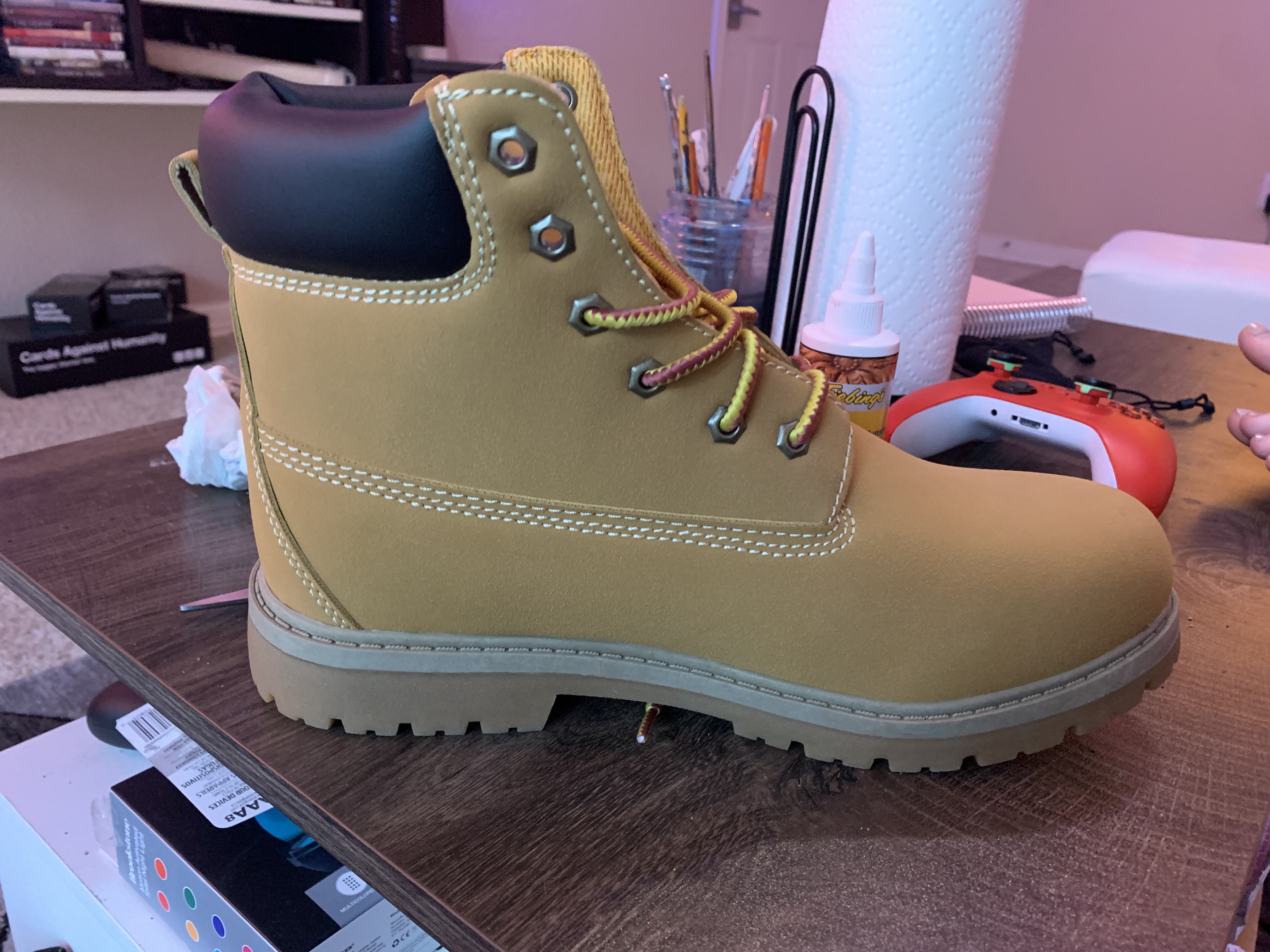 I removed the laces and pulled the front tab over the grommets.
I then purchased about 12 sq ft of bleached cowhide from my local hobby store for 30$, and using some old scrap fabric, I put together a pattern for the calf.
I then spliced in a small section to cause the ankle to bow in the correct way.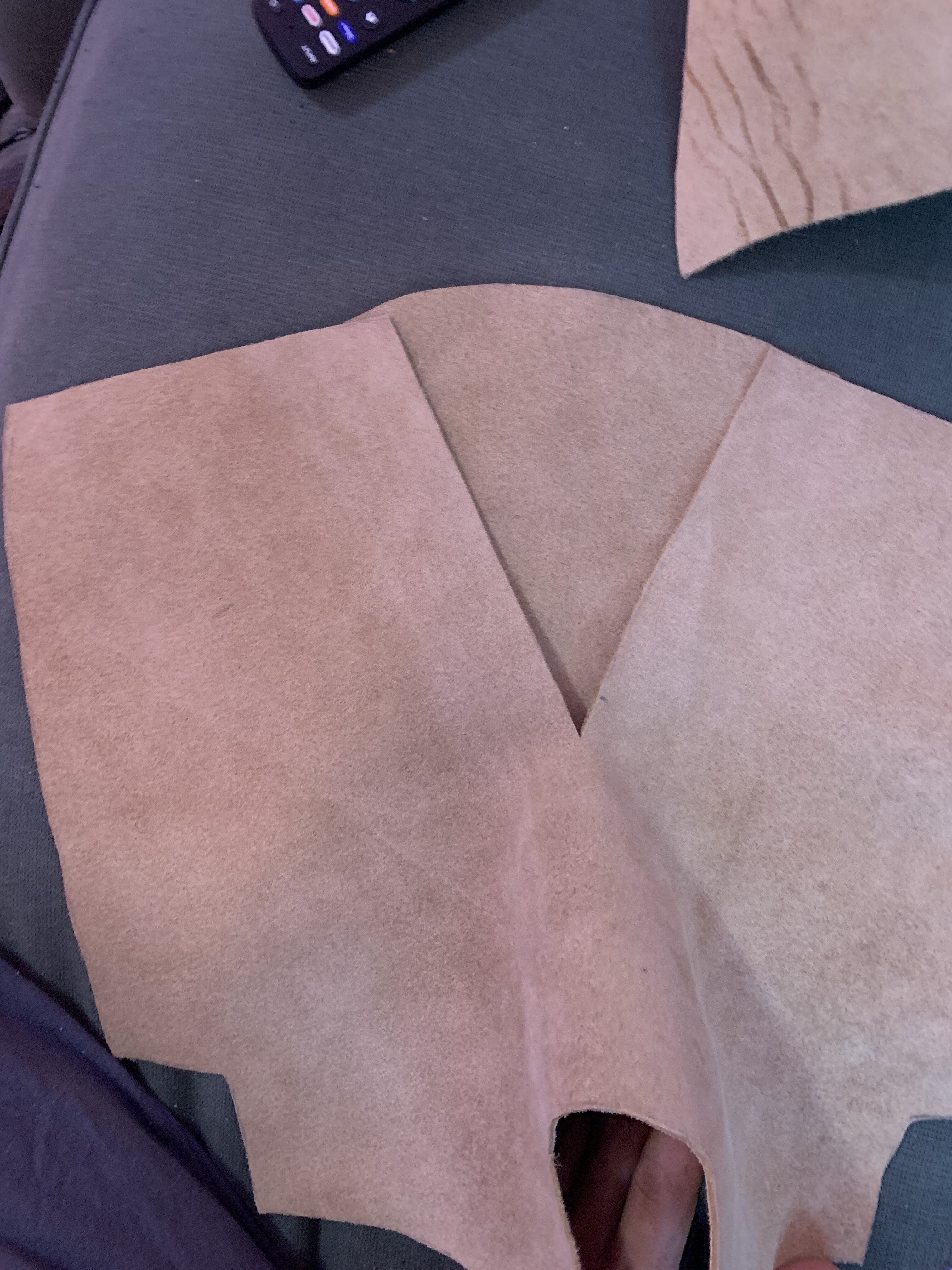 I then pinned everything into place and began cementing it down with high strength leather glue. About 5$ from the same hobby store.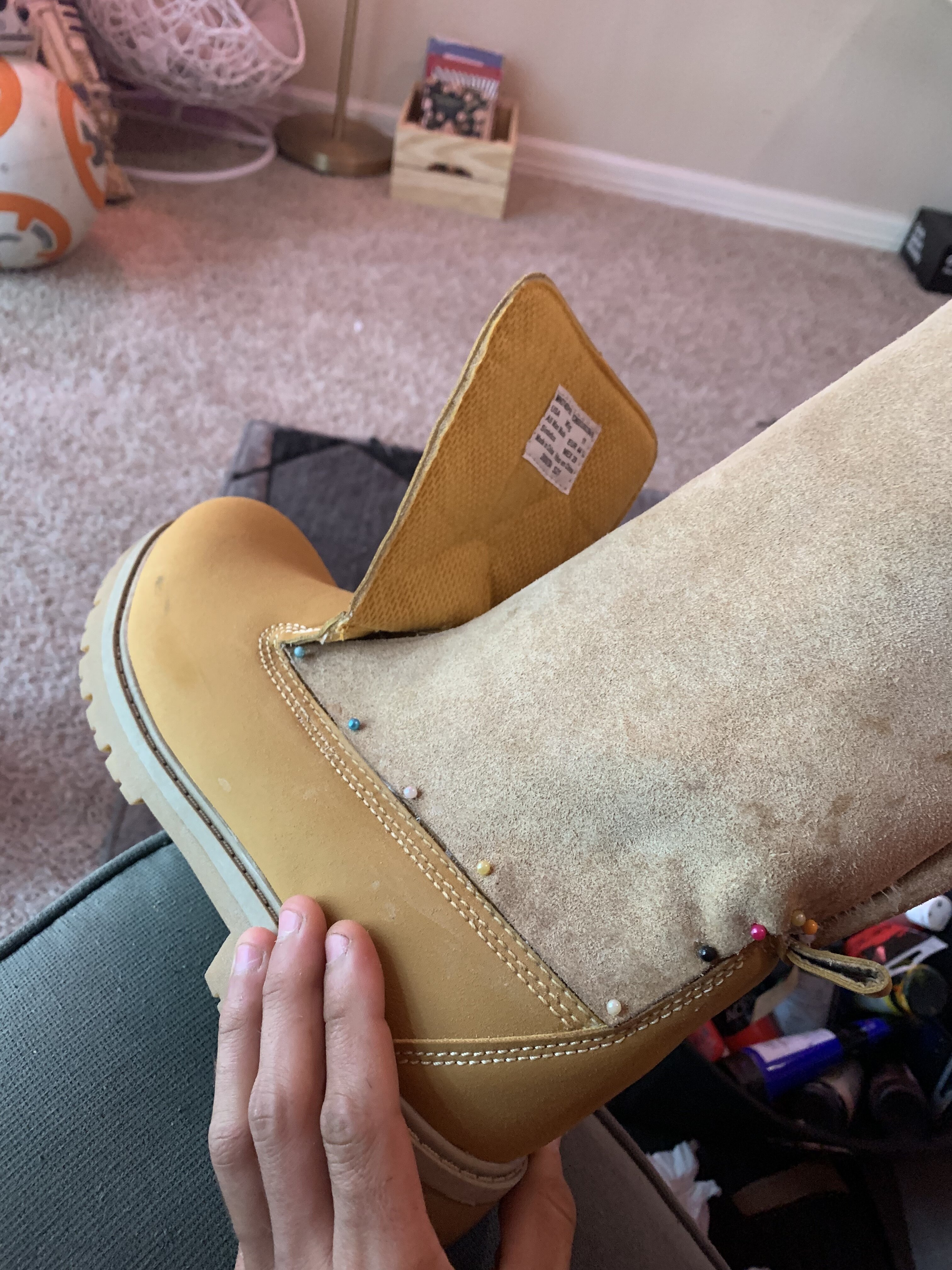 The pattern is seamed in the back with more leather glue. I could have stitched all of this into place, which i did with the first boot, but it's very time consuming and the leather glue seems to hold just fine.
I then pulled the tab over the exposed area and pinned and glued just like before.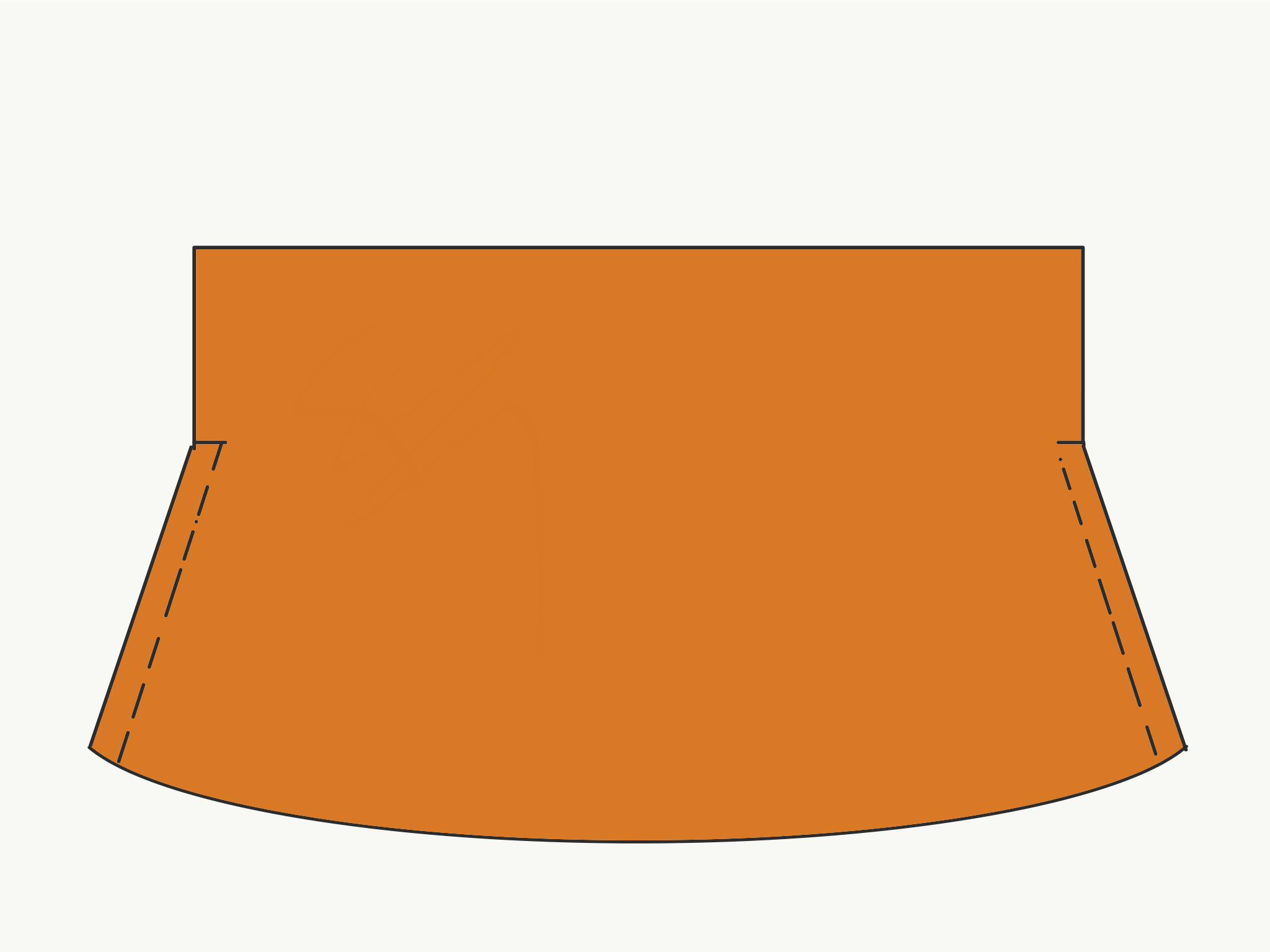 And I forgot to take pictures of the cuff, but this is the basic pattern, the dotted lines being the fold over seam for sturdiness, and then the top portion to be folded down into the boot at the top.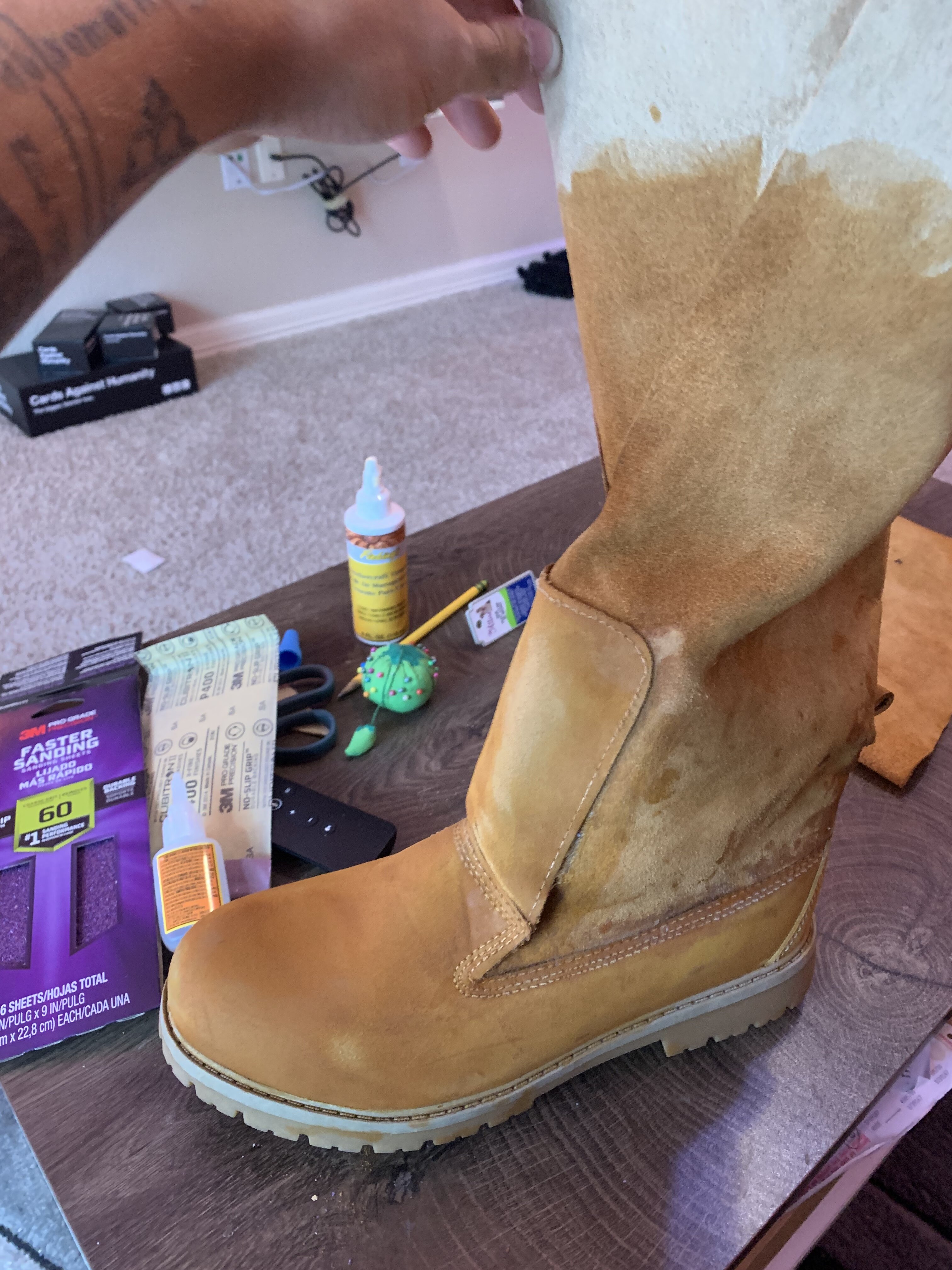 I then dyed the visible portions with ProDye leather in the colour light brown. I did several test swatches at first to match the color correctly, and I ended up having to water it down significantly with rubbing alcohol. Don't try it with water, as I discovered this will ruin your leather.
I did the same with the cuff, and then attached it by folding it into the calf and gluing it down.
I lighted it up in some sections with low grit sandpaper and then took the same sandpaper to the base boot, to help it look more like natural leather.
I then took a paintbrush and lightly dabbed on various shades of brown to add texture.
And that's about it! They could have been a bit more SA, but I was really more going for a budget build that I could scrap if it looked terrible, and it turns out it doesn't. I will be painting the soles brown at some point for better accuracy, but I'll need to find a paint that can withstand that kind of wear and tear. Any suggestions would be welcome.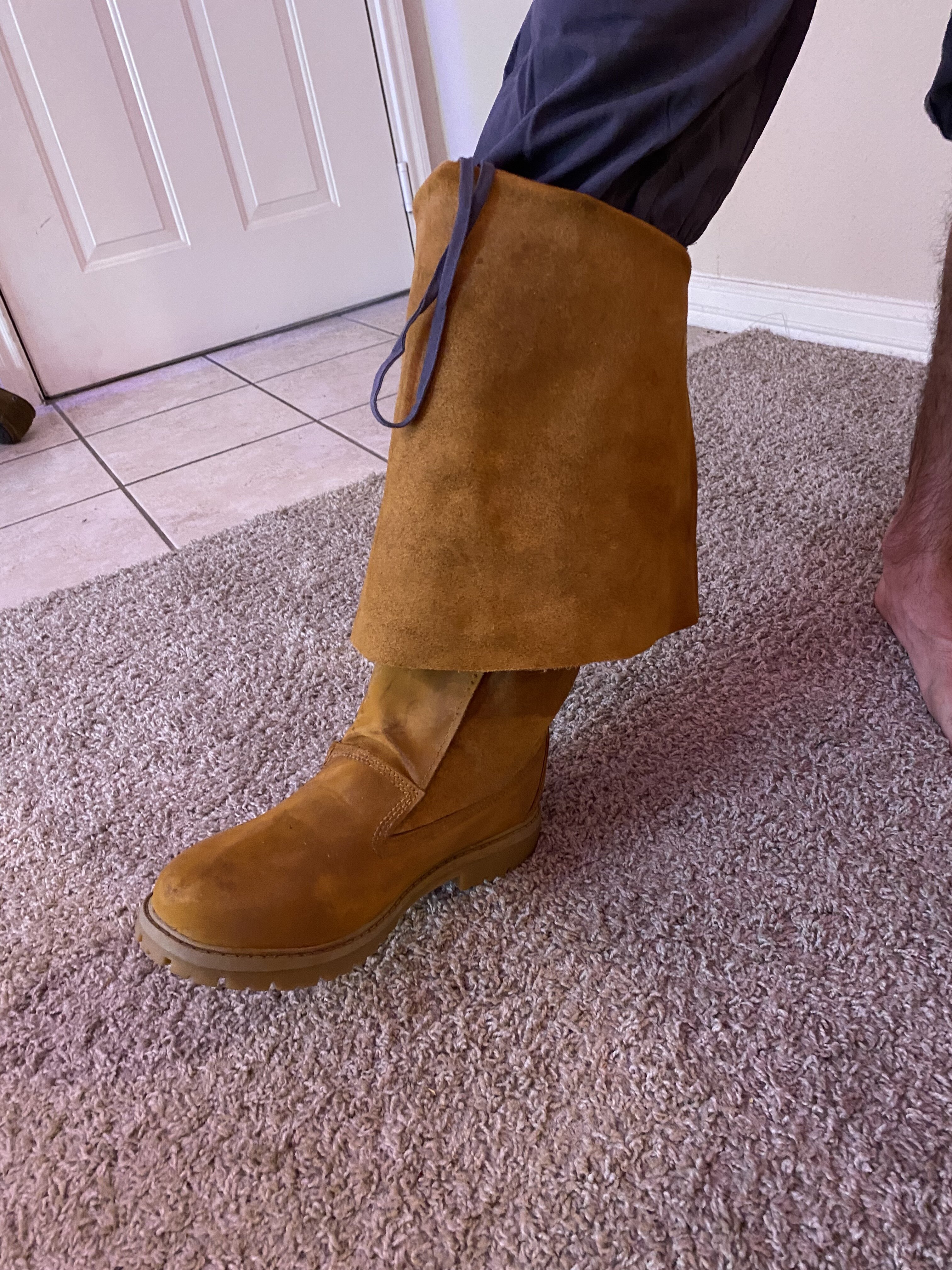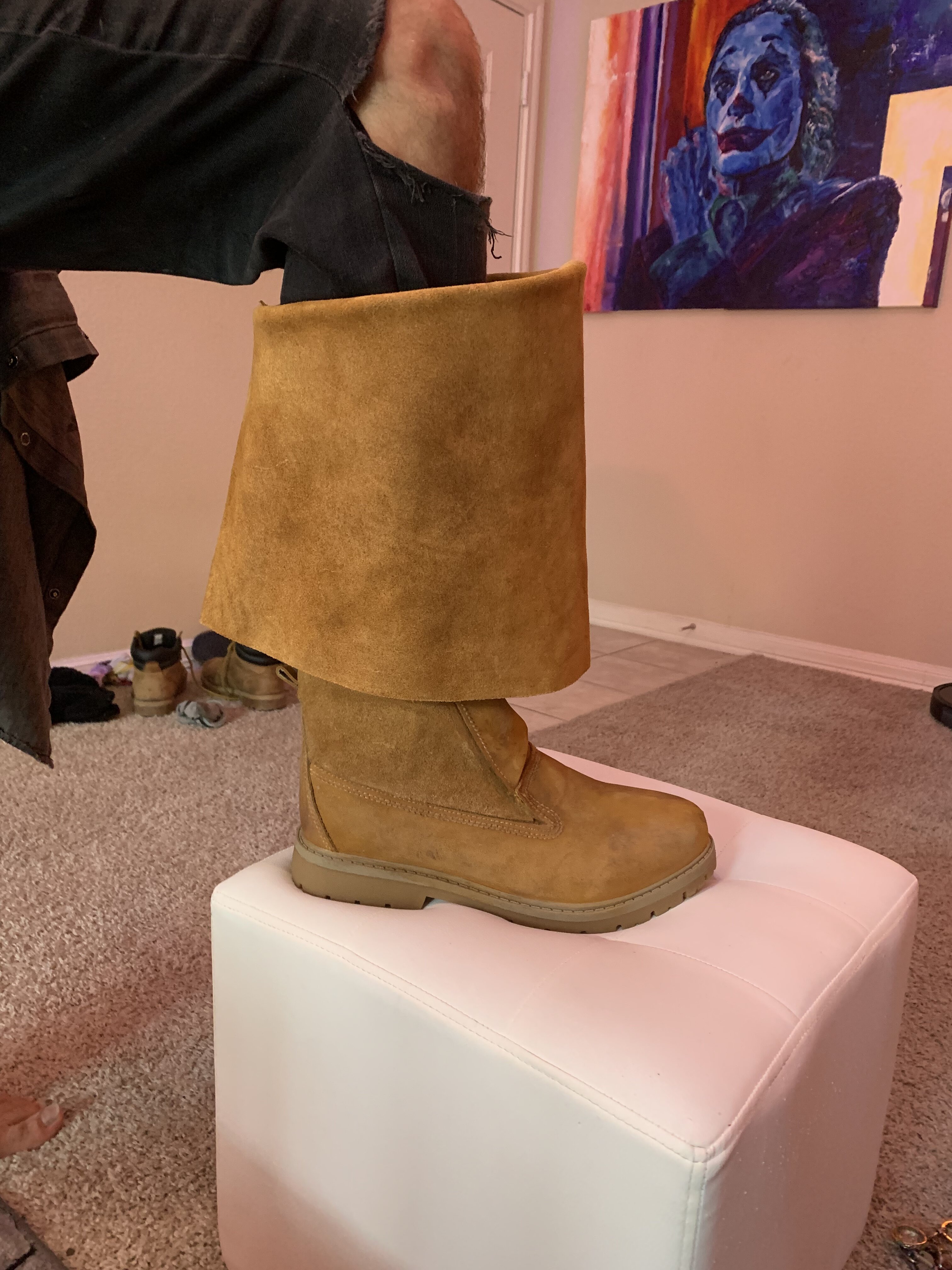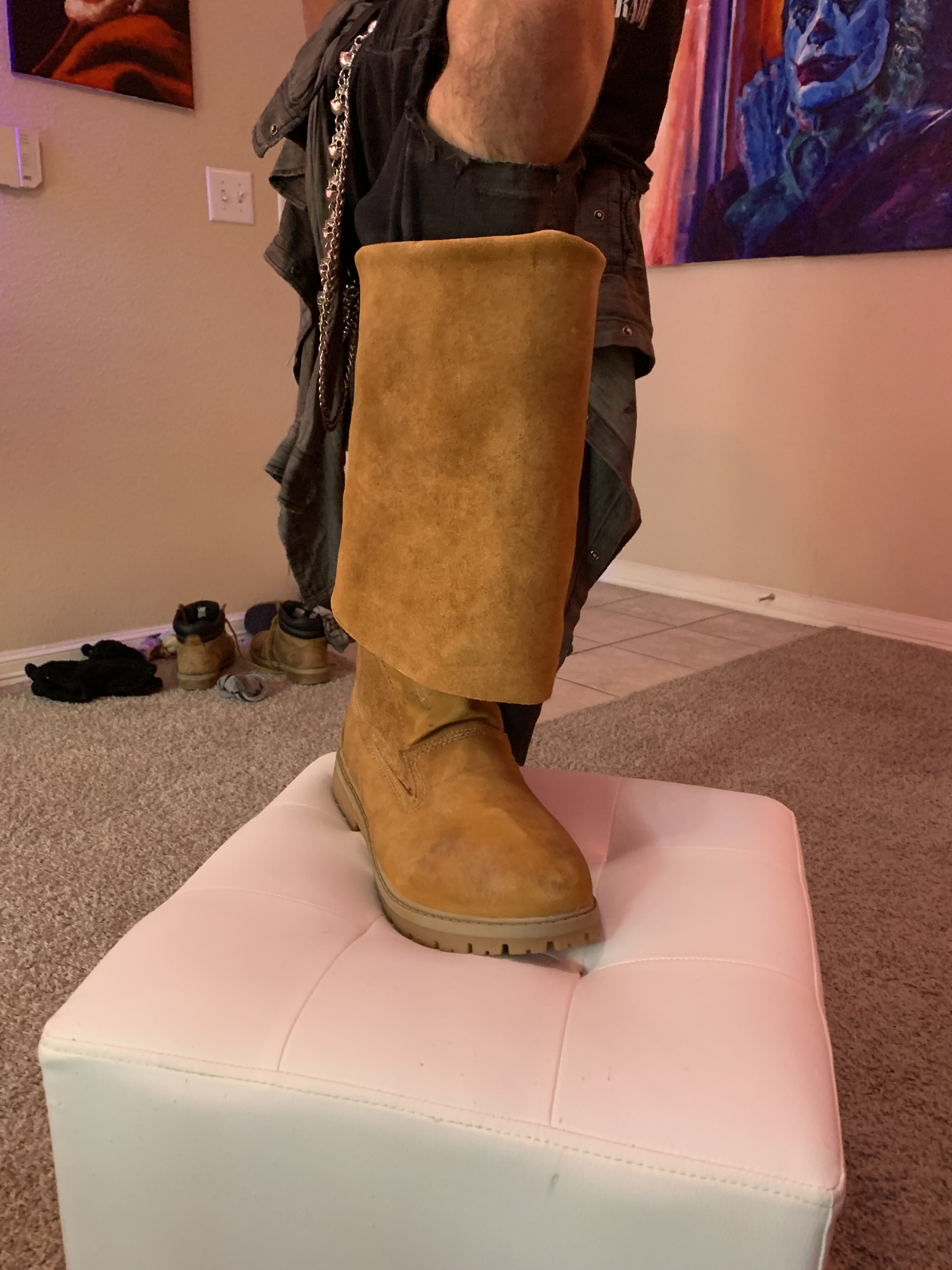 Dress up me hearties, yo ho!