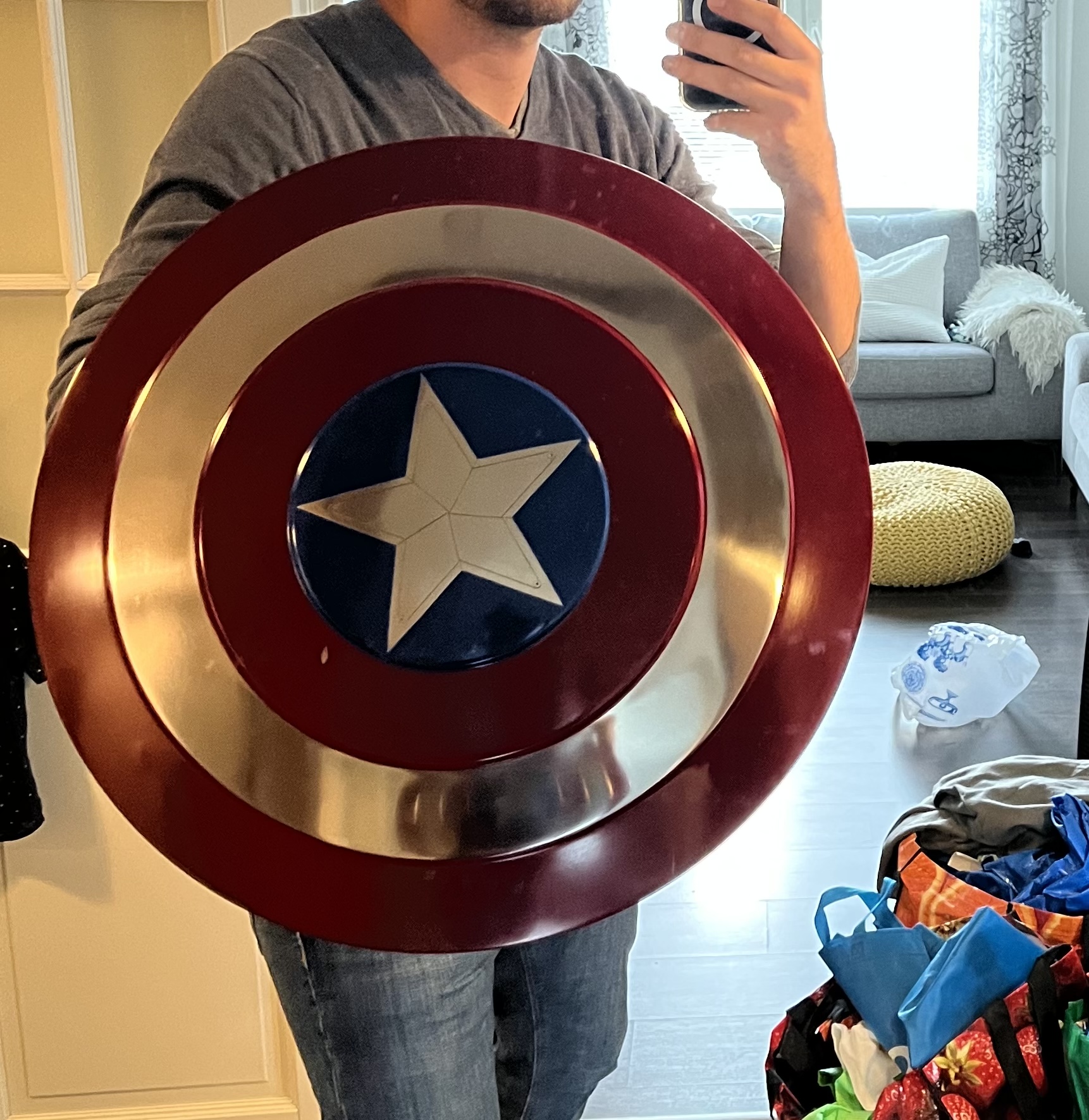 So I bought myself a fairly good looking shield, not too expensive and of course the colouring isn't a perfect match for the films. As it isn't too expensive I was wondering is there something I can do to dull the chrome look and perhaps weather / battle damage it a bit so that it looks more like the one in the films? Looking to put it on my sons wall after Halloween. You can also recommend shield sellers for a more accurate one but gonna use this one for Halloween anyway.
Sorry if there was a similar thread, didn't find one though with a quick search. All tips are appreciated!
Thanks!
-J
EDIT:
Just adding that I won't have the time or a place to do a new paint coat for it. Perhaps later though!
Last edited: