Hi everyone,
I started work on this a while back put it got put on hold after about a month of work but I have decided to start work on it again and get the complete suit finished.
Building everything from scratch using spare bits I have around the house and old DIY stuff, except the biohelm, that I got online and then battle damaged it with the dremel and painted it up.
Anyways, pics speak a thousand words so here they are.
The unpainted battle damaged biomask
The undercoated shoulder cannon
The WIP torso armour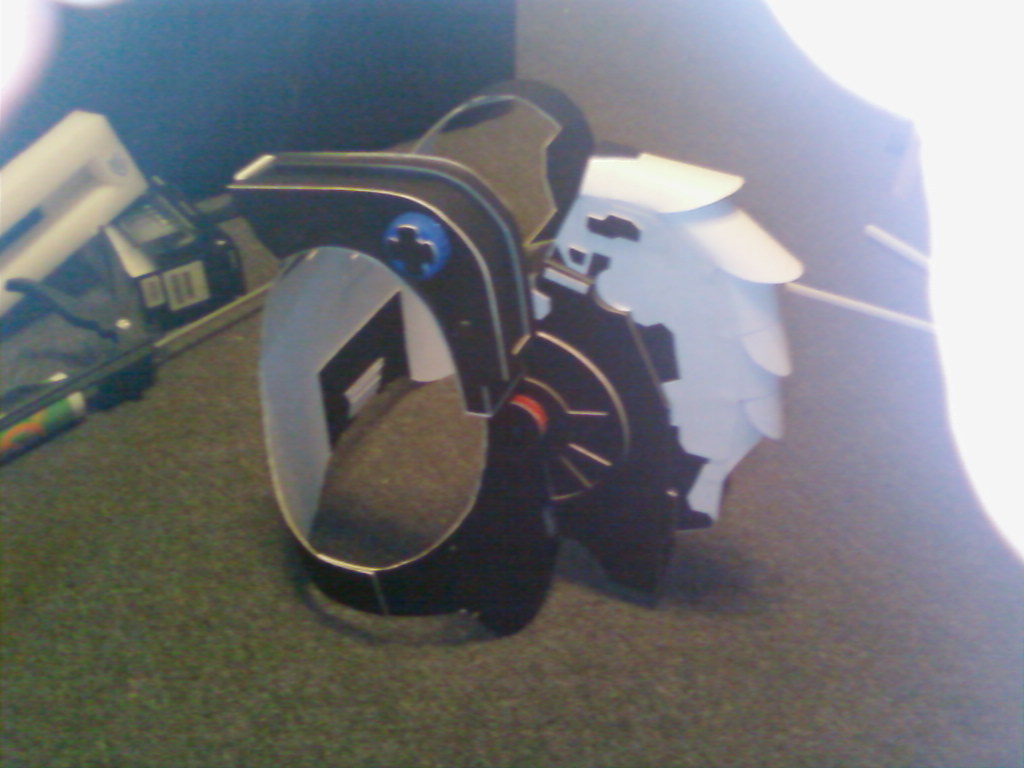 The biomask,dreads,shoulder cannon, wrist blades and skull trophy (unpainted)
The painted shoulder cannon
Another shot of the shoulder cannon
The painted biomask, shoulder cannon and shoulder pad
I have done a few other things but they are still too early in the build phase to take pics of yet. The other shoulder pad is built but not painted, the trophy necklace is almost finished and the wrist computer is built but not got around to painting it yet as I am unhappy with the shape at the moment.
Last edited by a moderator: