heres my take on the time circuits - yes im aware the size maybe a little larger than the original, times/dates not maybe accurate but the effect i got im very happy with i worked simply from screen grabs from the movie.
i was also unable to get alphanumeric segments in the uk - the only way i could meant buying 900 units and i only needed 9 - so the cost was too much to go and have 291 left unused.
each segment was wired individually to get the relevent illumination, the boxes were the closest i could find to suit my needs, i jigsawed the holes out, filed them back, the outer casing was made from a material called dibond and was wrapped in conformable vinyl.
the keypad was scratch built from a keypad, project box, styrene and for the illuminated buttons i used 12mm acyrlic buttons.
so for the die hards amongst you i apologise if it is not 100% accurate, it was just a fun project for me to do esp given some limitations
the result and the other items in my collection i made (roentgens were bought as cost was cheaper):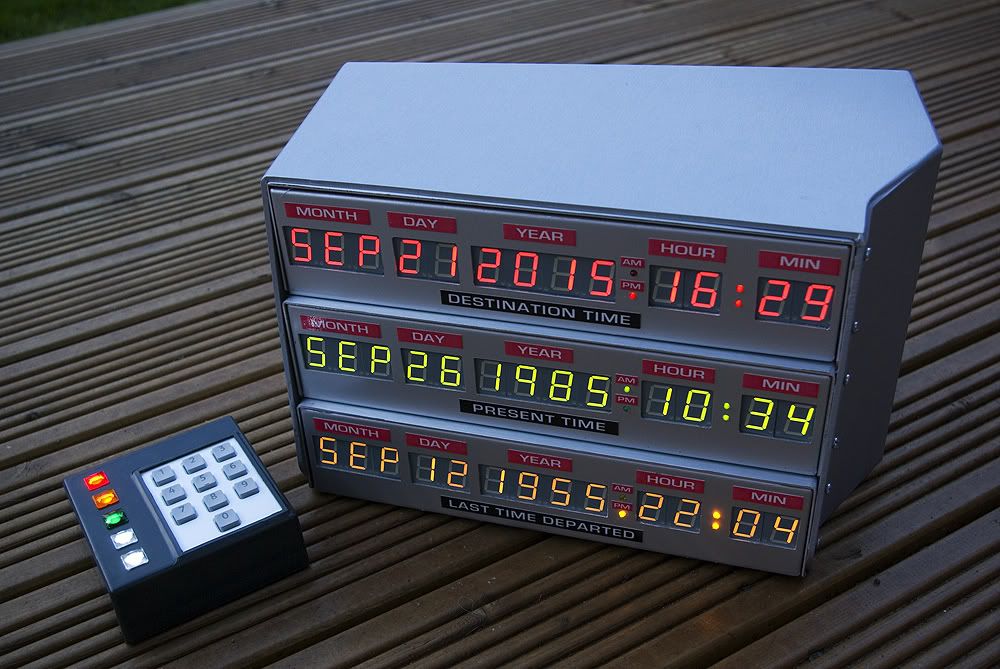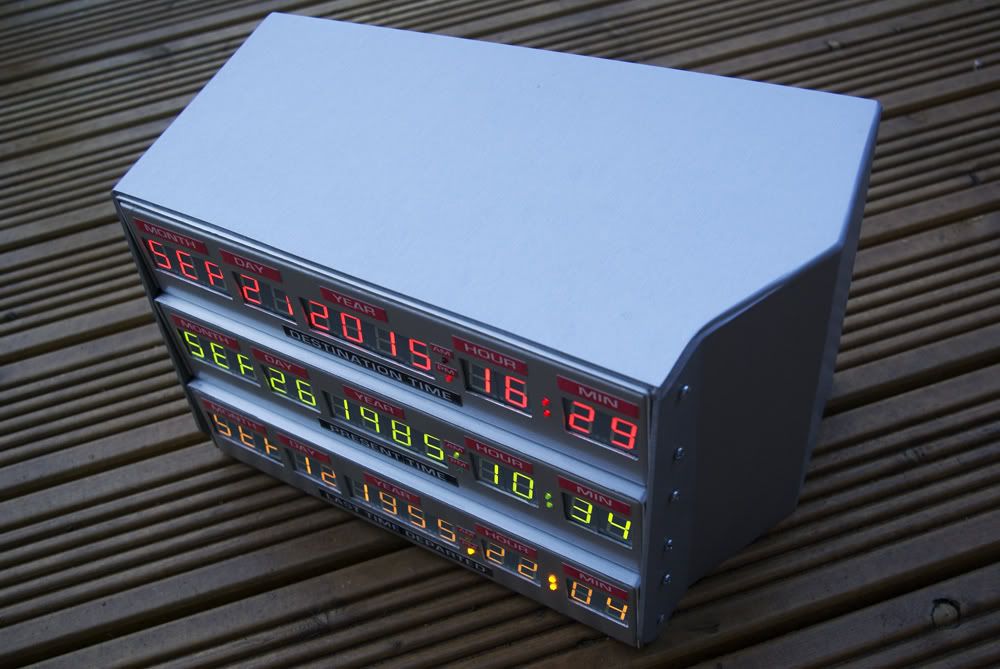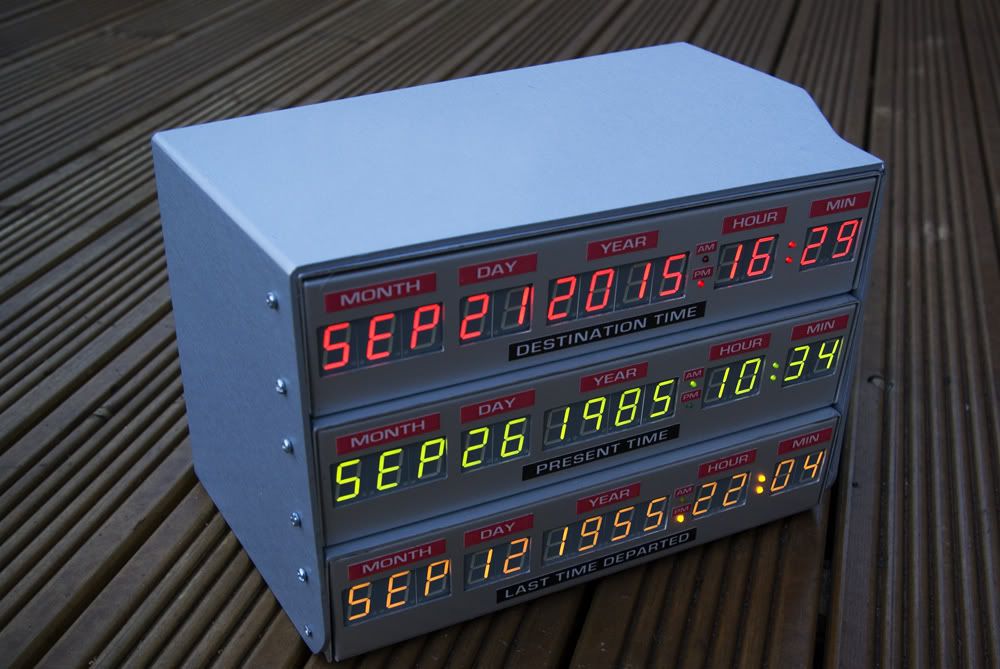 and my prized posession - a chris lloyed, lea thompson and mj fox signed crew jacket
Last edited: