I'm now slowly working on modding this Tomenosuke blaster I got recently. Waiting for the new metal barrel to arrive before I continue work on it. Eventually I'd like to swap the cylinder with a metal one—whenever I get the chance to actually find one! So far I've only started aging some of the surfaces.
Also found a vintage case that was originally for a slide projector. I'll likely replace the Picturol logo with something else at some point, although I kind of like the design. It's actually a pretty good fit for the blaster, and I was able to use the original foam insert that came with the blaster packaging as well, after some minor modifications. I then used my cricut machine to cut out a piece of felt to finish off the surface of the foam for a cleaner look.
I'll update this thread as I get through more of the work on the blaster!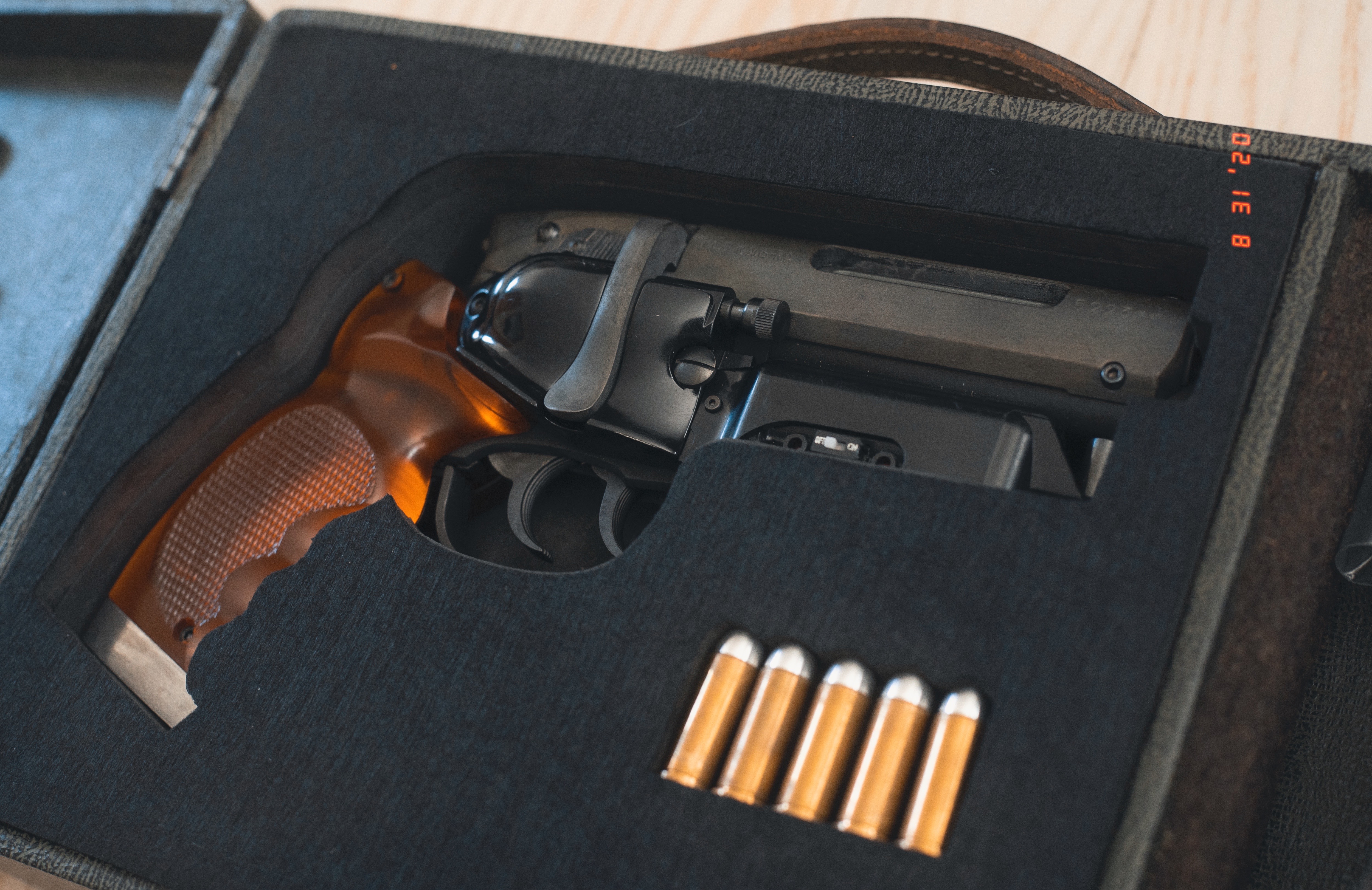 Last edited: