Well-Known Member
RPF PREMIUM MEMBER
Rushing to finish this for a show this weekend, not managed any "beauty shots" yet but wanted to post what I've got.
I wanted to light this, and originally tried to go the fibre optic route for simplicity but it ended up being just too awkward - too many tight corners for decent sized fibre. So decided to go with the one LED per engine approach. Having recently got some clear resin for my Photon 3D printer, I modelled up a small 'lens' unit that would fit into the engine tube, and also had a small recess in the back for a 0603 SMD LED (on wires) The result was a kind of custom LED body.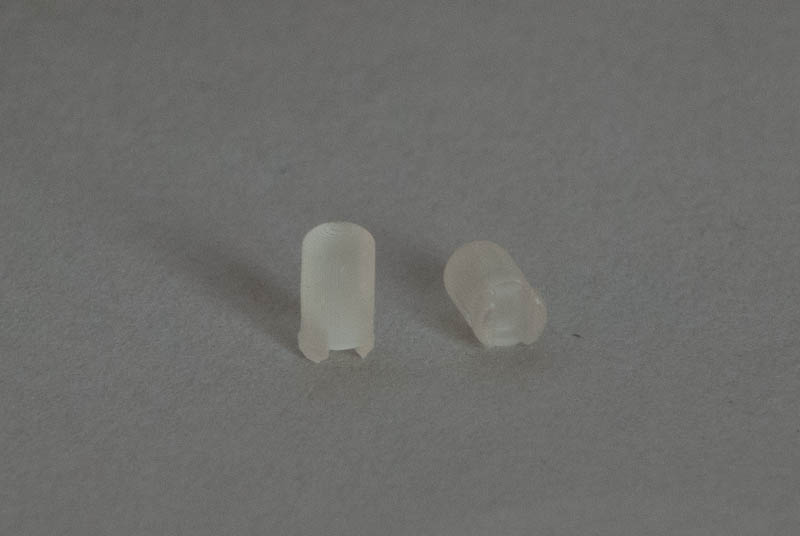 The LEDS were attached to the lenses with clear epoxy, which also had the benefit of securing the wire much better.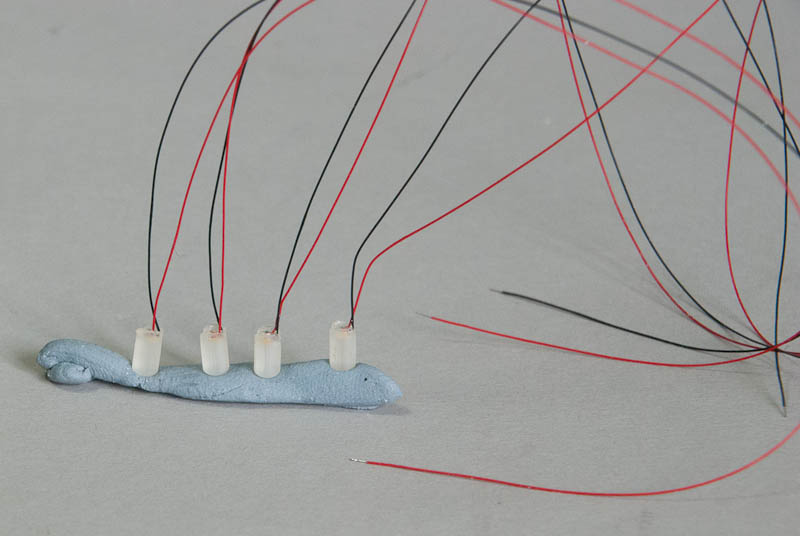 Holes were drilled in the end of each engine for the wires to pass through, and much of the internal snap-fittery that holds all the pieces together was also removed to allow the wires to continue along to the mounting hole in the main body.
Everything was carefully brought together and clipped in place. I still got away with using no glue and the fit was still tight!
A new support arm was made from some 3mm styrene tube. Thankfully the LED wires are so hair-like, all 22 still managed to fit down the inside of the tube!
A custom base was printed on the FDM printer, with room for a 3V battery, on-off switch and the micro-controller that drives each LED with a random flicker effect. I wanted to do a more exotic base, but time was short. Maybe I'll come back to that...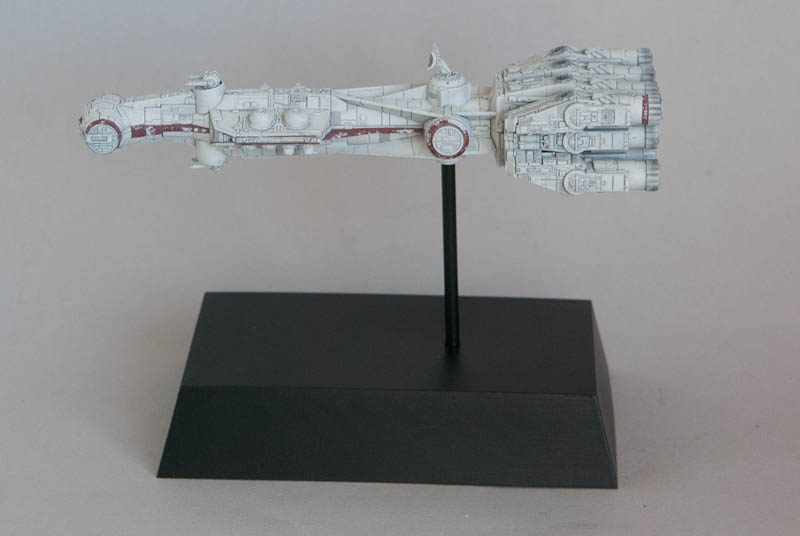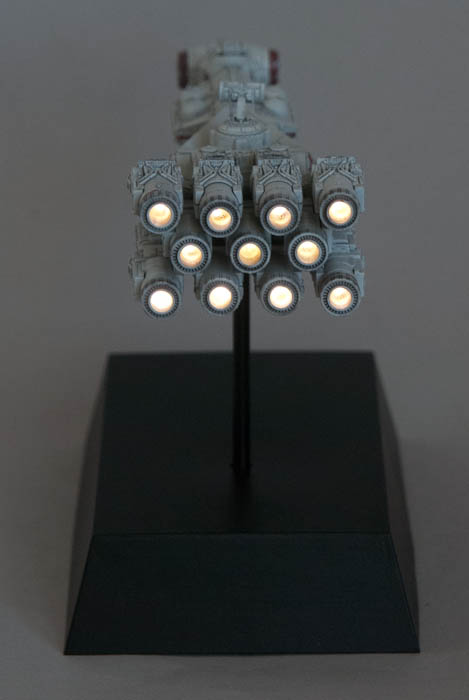 There's a video of the flicker effect here
I opted to paint all the red detailing rather than use the kit stickers. If ever there was a kit that needed decals! Lots of really really fiddly masking. Aside from a base coat of off white, I just applied a coat of Concrete slop-on, wipe-off Flory wash which picks out the panel lines and details superbly, and then added a bit of black pastel grime around the engines and a few grilles and that was it.