Hi guys
Thought i would share my build even though i finished it in November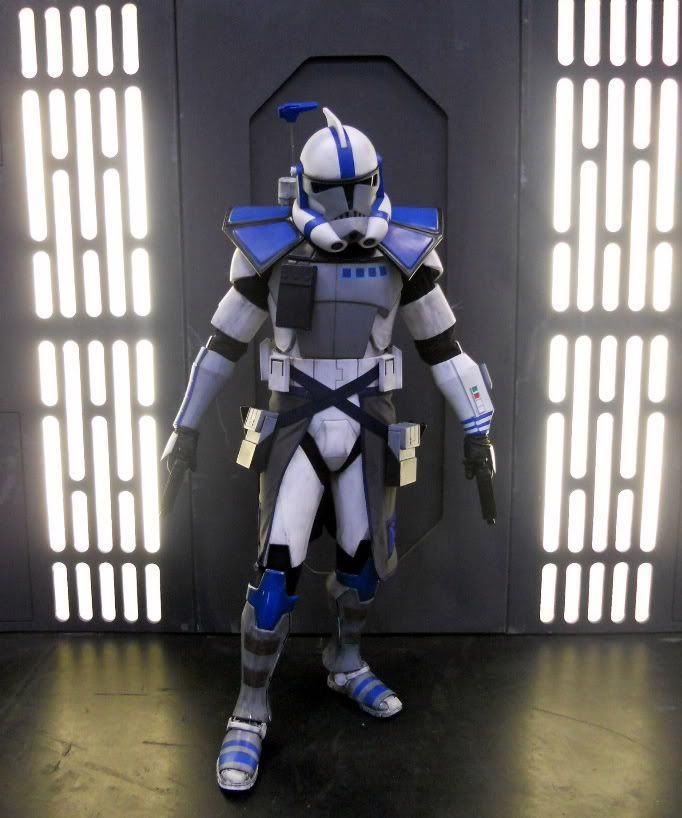 Last year i got on the first run of Kev's animated arc trooper armour and slowly over the year built it up with a event in November eyed up for it's début.
As builds go it was actually fairly easy but the for some freaky reason everything sort of fit perfectly on me. I have no explanation but everyone of the cut lines matched me perfectly. I'm 6 foot 2 and so at the more or less max height. I say more or less because there are no doubt taller clones than me and i don't want to offend.
Now the first decision i had was sort of meant to be the easy one. Which ARC to do. When i ordered the armour there was only four to choose from and then Fives and echo came along to add all kinds of confusion. Was going to do echo right up till he died. So i stck to my first choice of Havoc.
Mind you i really should of gone with Colt as being blue i will now forever be Rex.
I will post a more full build post up tomorrow but first i must thank some people.
Darren Langthorne - For the truly excellent paint job on the helmet.
JediFran - For the sexy kama. Really need to get the T-shirt done up as only real men wear skirts.:lol