While I figure out what happens with Gorman's console and build a 3d print for his chair I thought I'd print out and assemble the front turret. After a scale slip up (first print was too small) this one looks great. It has an internal pivot and will get filled, primed and smoothed later.
Before I get too far with the interior (especially those parts that interact with the ceiling/roof) I need to know where the roof will be. To that end I'm first mocking up the roof plates with 2mm card - which is the same thickness as the styrene I'll be using finally.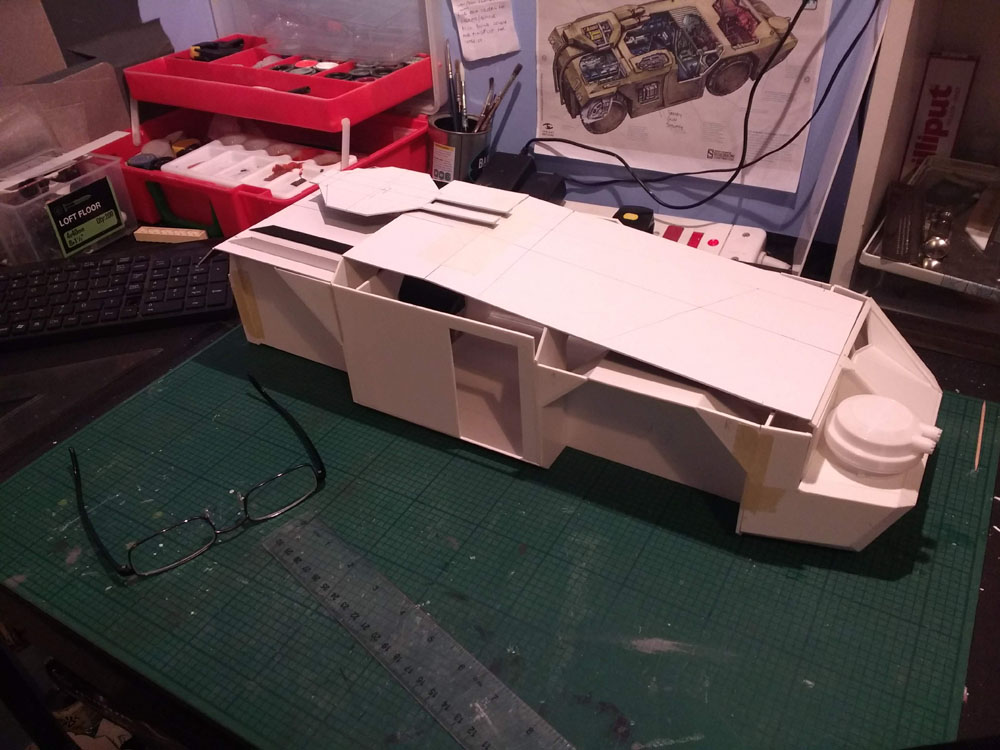 I've started to figure out how the roof cannon will track and swivel and sorted its scale and proportion.